Going Play 2 Earn Full Time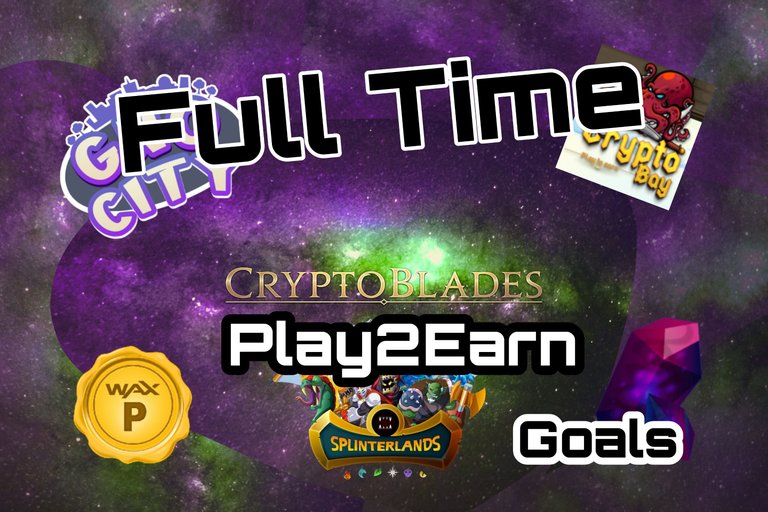 With the new trend of NFTs and play2earn, it has a lot of people rethinking we can make a few extra dollars or maybe even going full time into them for a full-time job. We have seen some crazy things make people good money or even a living so I have decided I am going to try and go Full Time or as Full time as possible as I am not working ATM.
So far I am mostly invested or playing Splinterlands but doing a small amount of research you can find that there are plenty more #play2earn games in the blockchain world.
With putting more time into these games and projects I want to also do posts to share my thoughts on them and if I am making any crypto with them. I got some goals with crypto and I am hoping to hit these goals by the end of the year.
---

To start the first game I am going to be playing and sharing is of course splinterlands. With splinterland I am already invested with Cards, SPS, DEC. Cards we can of course rent out to earn DEC but they are used mainly to battle, You can earn more Cards or DEC from daily Chest and Season Chests.
---

The second game I have been playing is an old favorite, I was playing this game a while back and also had some good NFTs from it but I was stupid and sold off a lot of NFTs during the summer. This is one I plan to start buying more starbits and opening packs. I think we will see a huge influx of players as we see hive grow,
Now I have also been playing very small amounts of alien world but seems this one is not as worth it as it once was.
---
With that, I am now looking at starting to play 4 more games plus the plan will be to add more to that but I do wanna spread my investment and time too thin. This first new one is

Cryptoblades - This is built on the binance smart chain, https://www.cryptoblades.io/pitch-deck.html You can find more about the game in the pitch deck. With this game, it seems it may have a low entry of under $20 to get started.
---

Cryptobay is another one built on the Binance smart Chain, you can find more information on this game
https://cryptobay.io/#Gameplay
, It is a ship-building pirate PvP PvE Game. The entry it seems to buy a ship is $40-50, THis will allow you to play the game and earn NFTs and Tokens.
---
Zoo game or
https://zoogame.app
seems to be one of the higher risk games as it seems to be more along the lines of a defi project than a game. They do have PvP combat and PvE combat and marketplace. The entry for this seems to be about $30 for 3 cards maybe can be less for lower common cards.
---

Gnomecity is built on wax, This is a PvP and PvE card style game with automatic battle. You can earn stats and Level up your NFTs team to be stronger. I have been slowly trying to figure this one out but seems to be very CPU-heavy on wax.
Are you into any Play2earn games? I would love to hear about them and what ones you are playing.

!

Buy crypto in Canada with e-transfer Shake Pay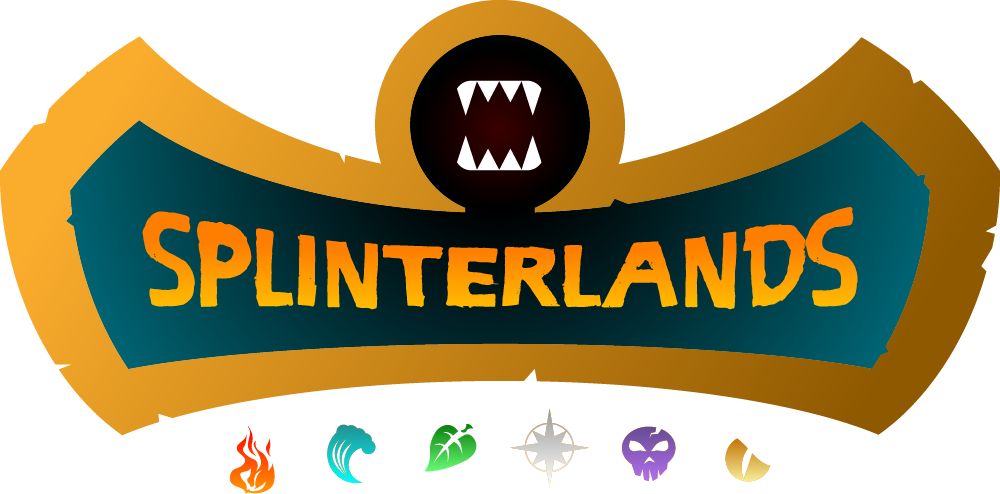 ---
---