#Splinterlands - How to defeat Mylor Crowling in Bronze league?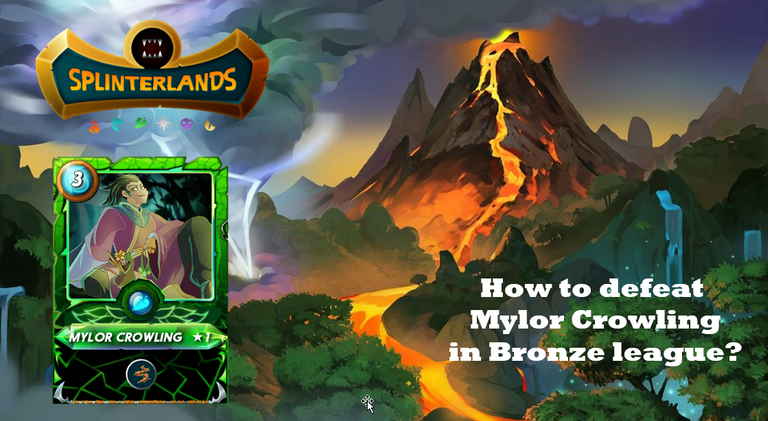 Mylor Crowling is the most wanted Summoner in Bronze league at the moment.
His "Thorn" skill brings the extra damage against the melee monsters and you have the high chance to win battle.
You can take a look at his selling (65$) and renting price (>40DEC/day) so you can understand how hot he is.
Common formation with Mylor Crowling in Bronze league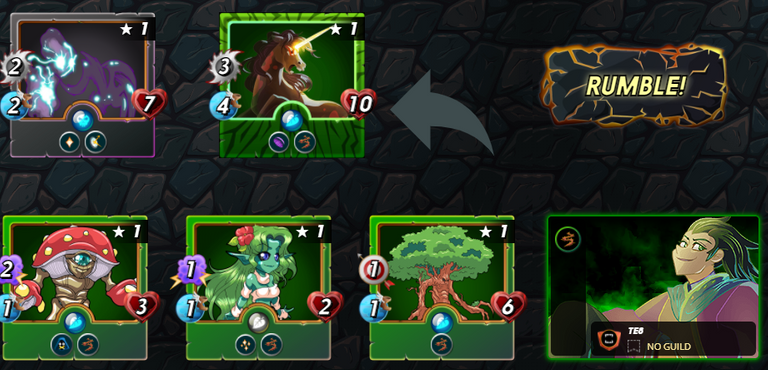 As far as I know, this is the most common formation with Mylor Crowling.
It has a lot of advantages
High damage and high speed from Unicorn Mustang
"Heal" from Wood Nymph to keep Unicorn Mustang stay longer in the battle field
"Silence" from Mushroom Seer reduce the Magic attack and "Void" from Unicorn Mustang make him mostly immune with Magic attack
High health from Earth Elemental to protect Wood Nymph from monster with Snipe skill
Last but not least, "Thorn" skill will eliminate the melee monsters with Sneak/Opportunity skill
With these advantages, it seems invincible in Bronze league.
My strategy to counter this formation
Based on the advantages of above formation, I need to find the suitable monster to counter them. So my strategy is:
Mainly use Ranged monster to avoid "Thorn" skill from Mylor Crowling
Reduce the damage from Unicorn Mustang. And no one more suitable than Halfling Alchemist in this task
Use Onyx Sentinal with "Shield" skill to immune with the attack from Unicorn Mustang after halving,
About Summoner, I prefer Owster Rotwell to counter the Magic attack from Wood Nymph and Mushroom Seer
I use Undead Archer with "Affliction" skill to stop healing from Wood Nymph
So basically, my formation will be as below with the core monsters are Onyx Sentinal and Halfling Alchemist.


Besides, Onyx Sentinal and Halfling Alchemist are Neutral monsters, so you can use them with another Splinter if Death Splinter is restricted.
This formation is not guaranteed to win against Mylor Crowling but it increases a lot of wining percentage.
I share you here some battles with this formation. Please note that the formation is adjusted to be suitable with the rule.
Hope this tip can help you to win against Mylor Crowling .
Have nice day!!
---
---