Where to buy Splinterlands cards. A review of 4 great markets.
I won a few credits last season playing Splinterlands. It was my first season, so the amount is small. I want to start building my card collection so I researched where to buy cards.
Splinterlands is a play 2 earn game which means when you play, you can earn rewards and credits. Credits can be used to buy game cards which are NFTs. The game cards can help improve your chances of winning, but I also watch battles and many people win because of game play, and not necessarily cards.
Splinterlands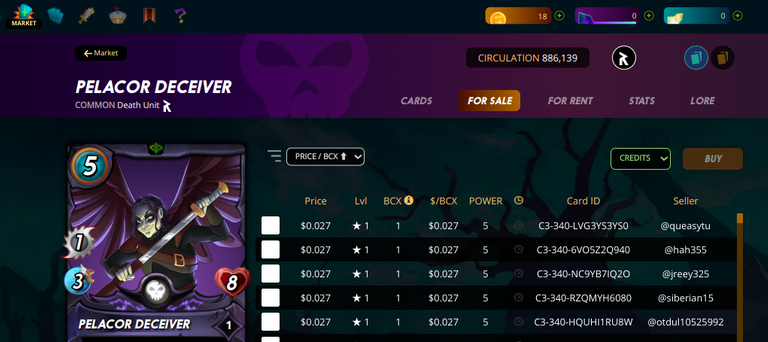 The first place I looked to buy cards is in the game itself. Cards can be purchased at www.splinterlands.com up under the Market tab. First, I thought it would be cheaper to buy at Splinterlands than in the other markets, however, the card prices are the same. I think this is because Splinterlands is the only real market. The other sites pull data and report data to Splinterlands, which houses the card market. Feel free to correct me in the comments if I am wrong.
Overall, I found the Splinterlands market good, but it took some time to get used to the different screens. I was a little intimidated.
MonsterMarket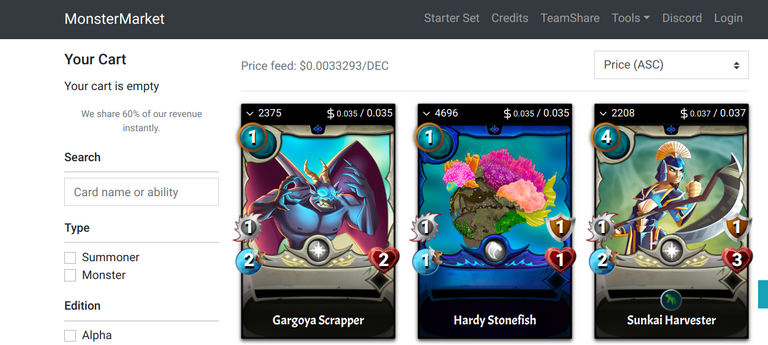 The next site I reviewed is www.Monstermarket.io. I felt like this site is safe to use because it is on the Splinterlands website. Monstermarket says they share 60% of the card revenue instantly with the buyer. As far as I can tell, you can only buy cards on Monstermarket.io The 60% is a savings of the market fee. Market Fee is the amount that a market charges a seller when a card is sold. There's no market fee to buy the card. Typically, the market fee is 5%, so Monstermarket.io is giving the buyer a rebate of 3% on most card purchases. That's pretty cool! The site was easy to navigate.
CardAuctionz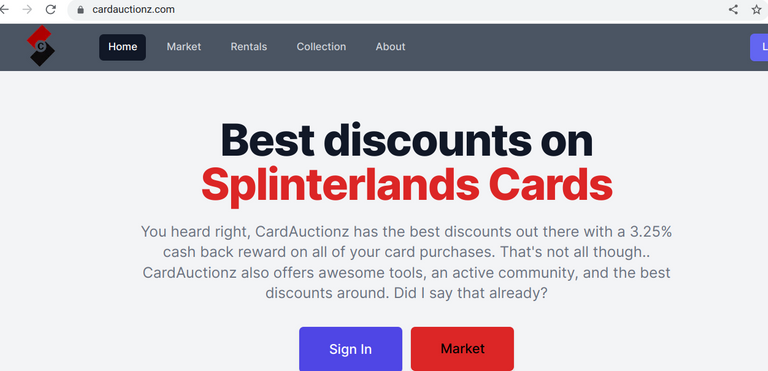 Not to be outdone in rebates by Monstermarket.io, www.CardAuctionz.com promises a rebate of 3.25%. The site is pretty easy to use and it's good for buying cards and renting cards. However, you cannot sell or rent cards to others on this site. Since the cards I am buying are very cheap, I don't think the 0.25% difference between the rebates will have much of an impact!
PeakMonsters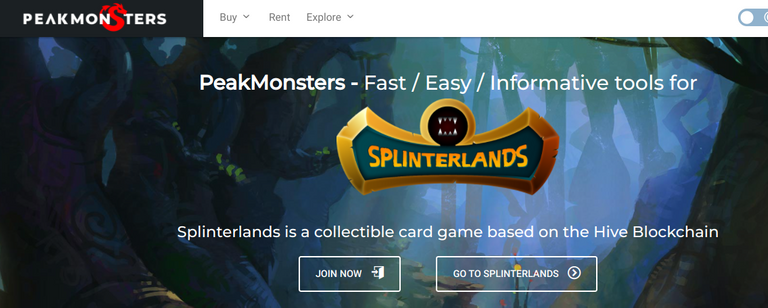 I saved www.peakmonsters.com as last on this post, but it was actually the first site I visited after Splinterlands market. The other two sites are like sipping from a water fountain, but PeakMonsters is a firehose of information. The site says it is the oldest market for Splinterlands cards and I believe it. There's lots of tools, charts, stats and other information. And this site is full service. You can buy, sell, rent, rent to others, and bid on cards. Bidding looks like a huge plus if you want to buy more expensive cards. I could not find a bid feature on www.monstermarket.io or www.cardauctionz.com There isn't a rebate on buying cards at www.peakmonsters.com. At my level of buy, that probably doesn't matter. If you want to learn the most about cards and the card market, this is the site I recommend. Also, if you have a good size card collection, I think PeakMonsters is where you can track your collection and make the best decisions on the market. If you want to save the most money on buying cards, then I recommend www.monstermarket.io or www.cardauctionz.com
As I earn more credits, I will buy a card on each site and update with a new post. @peakmonsters @monstermarket @cardauctionz
---
---