Introducing Splinterlands Credits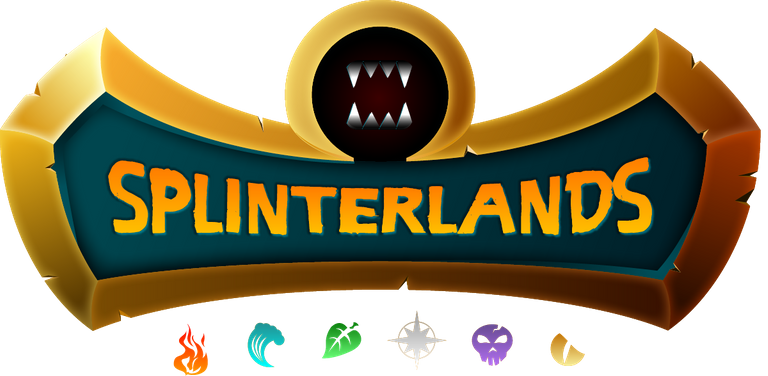 There are two main requests that we get from players when it comes to purchasing in the game:
The ability to purchase cards on the market with USD; and
Being able to purchase multiple things (like booster packs and gold/legendary potions) without having to make multiple PayPal or external crypto payments.
We are excited to report that we plan to allow both of these things through the use of a new in-game currency called "Credits". Credits will be able to be purchased at a rate of 1000 : $1 USD using PayPal or the existing cryptocurrency options in the game, and then they may be used to quickly and easily purchase booster packs, potions, or cards on the market.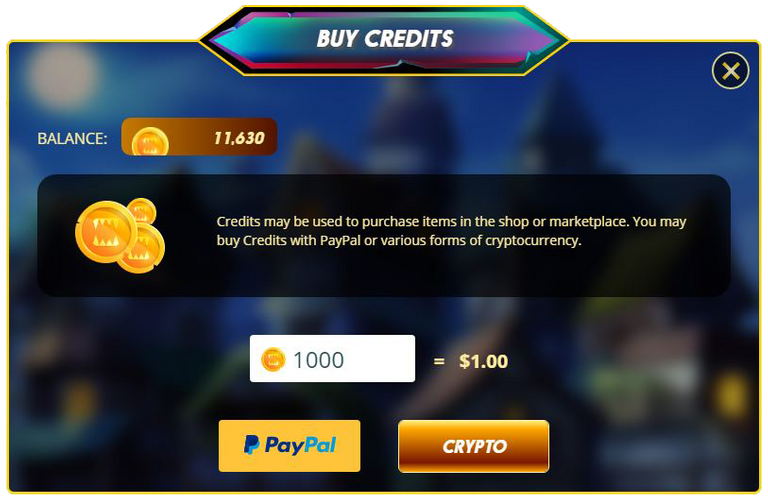 This way, if you want to do some market shopping, you can simply purchase the total amount of Credits that you want to spend via one PayPal or crypto transaction, and then go and purchase the individual cards you want on the market. Similarly, if you want to buy booster packs and potions - just buy the total amount of Credits you will need in a single transaction, and then use them to purchase the packs and potions.
This update is currently planned to be released on Monday, March 2nd, at around 12 PM EST.
Credits vs. DEC
Many of you may be wondering why we're adding another currency into the game when we already have DEC which can do all of these things. The reason is that we are unable to sell DEC due to it being a transferrable digital currency. Unlike DEC, Credits are non-transferrable, have no "cash value", and may only be used to purchase certain items within the Splinterlands game.
Credits are merely a convenience token to facilitate the types of transactions described above, very similar to the in-game currencies in the majority of traditional games with which we are all familiar.
Market Purchases
It is important to note that when a buyer purchases cards on the market using Credits, the sellers will still receive DEC as payment, just like when a buyer purchases cards using TRX currently. Also please note that this does not create new DEC. When a market purchase is made using Credits, the Credits will be sent to Splinterlands which will then purchase the cards on the buyer's behalf using DEC from our own account. Again, this is the same way that purchasing currently works on the market using TRX and it will require us to regularly purchase DEC on the market in order to maintain a sufficient balance to facilitate these purchases.
Additionally, TRX will no longer be able to be used to purchase cards on the market directly. Instead, you can use TRX (or a variety of other currencies) to purchase Credits which then can be used on the market. This will alleviate a number of issues that have come up when purchasing cards on the market directly with TRX, such as transactions not going through, market items no longer being available, etc., which have caused a significant customer service burden.
Third Party Pack Sellers & Data Analytics
Third party sites that sell booster packs or starter sets should not be affected by these changes. It is still possible to purchase these items by transferring the appropriate amount of STEEM or SBD to the @steemmonsters account with a valid purchase ID in the memo, just like in the past and no changes have been made to merchant or affiliate payments.
For those doing data analysis of purchases, some changes will likely be necessary to account for the new Credits system. Previously, the sm_purchase_record was used to record all shop purchases on the blockchain.
Going forward sm_purchase_record will be replaced by two new operations. The first one is sm_external_payment which indicates that a payment external to the game has been received by Splinterlands, who then gives the player certain in-game assets in return. Please note that STEEM and SBD are both considered external assets to the game (in addition to the obvious ones like PayPal and other cryptocurrencies), whereas DEC and CREDITS are internal. Initially, external payments may only be used to purchase the Starter Set, and Credits.
The second new operation is sm_purchase, which indicates that a player is purchasing Booster Packs or Potions in the shop using either DEC or CREDITS.
If you are simply looking for the number of Booster Packs a certain account has purchased, the easiest method is to use the following API endpoint:
https://api.steemmonsters.io/players/pack_purchases?username=[account_name]&edition=[edition]

As always, please feel free to contact @yabapmatt on the Splinterlands Discord server if you have any technical questions.
Summoner's Spellbook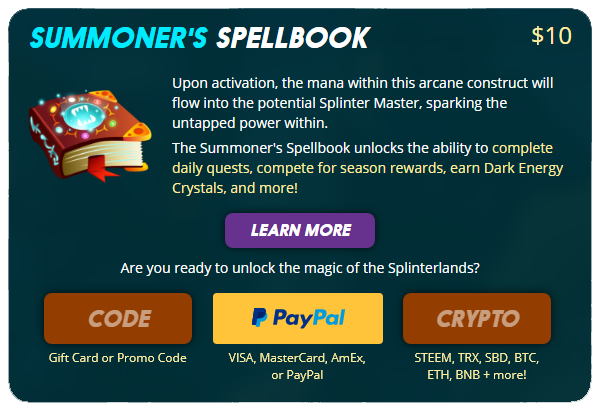 Finally, as part of this update the Starter Set will be renamed to the Summoner's Spellbook as we announced here. We want to reiterate that this is only a name change, and everything else regarding how the Starter Set works and what it unlocks will stay exactly the same as it has been for the past ~5 months.
We hope that the name change will alleviate any confusion around the fact that the Starter Set no longer provides any cards in the game, but instead unlocks access to earn rewards, play in tournaments, and to retrieve the Steem account keys.

Stay tuned for more updates from the Splinterlands!
Website | Blog | Discord | Telegram | Shop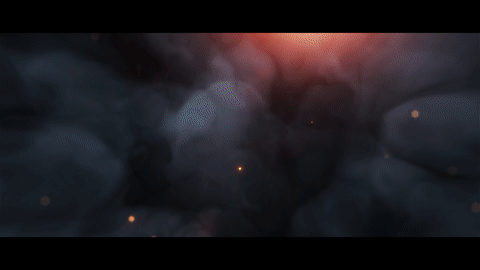 NOTE: 100% of the rewards from this post will go to @steem.dao to fund the ongoing development of the Steem blockchain.
---
---