Splinterlands TELEGRAM Trivia Contest! This SUNDAY! 7:30PM UTC🤓15 BOOSTER PACK PRIZE!🤓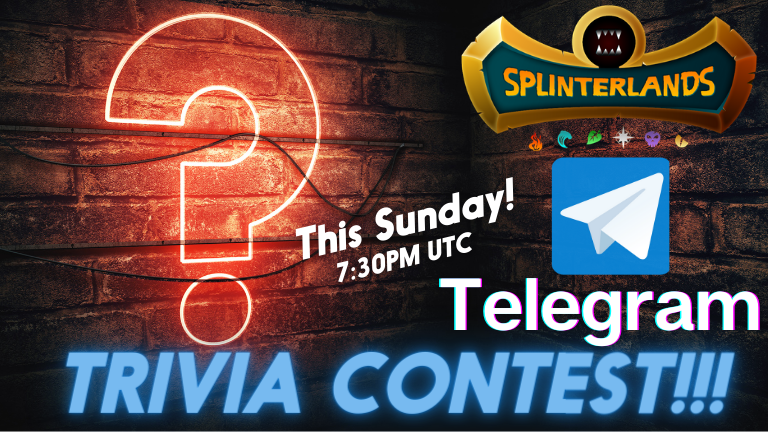 Telegram Trivia Contest!
🌌LIVE in Telegram!🌌
When: THIS SUNDAY, July 18th, 7:30 PM UTC
(12:30 PM PST/3:30 PM EST)
Not in the US? You can use this World Time Converter to find out what time to be online!
What: A Trivia Contest!
Questions will consist of everything Splinterlands related: stats, card rarities, and names, and of course, Lore! Hosted by your favorite Telegram Mod @grapthar!
There will be a combination of question/answer form and multiple-choice questions, so study up a bit, and come and have some fun!
Telegram Headquarters!
Telegram is a social messaging application, much like Discord.
Not in the Splinterlands Telegram? Join HERE.
Check-in: 20 minutes before start time
That's 7:10PM UTC/ 12:10PM PST/ 3:10PM EST
About those Prizes...
1st Place: 7 BOOSTER PACKS
2nd Place: 5 BOOSTER PACKS
3rd Place: 3 BOOSTER PACKS
---
June 27th Trivia Contest Winners!
Thanks to everyone who participated! Are you joining us this week???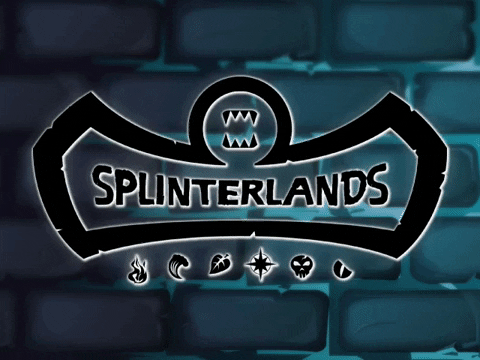 Make sure to study up on your stats, facts, and lore. We're coming for you!
See you there!

| SPLINTERLANDS.COM | SPLINTERLORE | BLOG | DISCORD | TELEGRAM |
Tonight at 8PM EST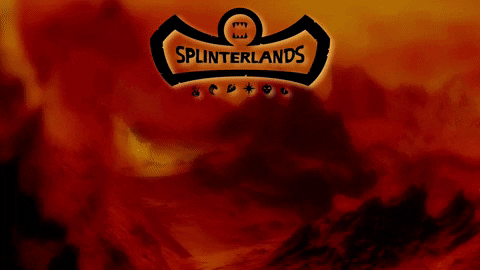 Rewards for this post are sent to grapthar. Thanks for running TRIVIA!
---
---