My Daily Fan Art: Inspired by Spirit Hoarder

Art Inspired by Spirit Hoarder
I want this faceless splinterlands creature to become a human. Let's us dive into his human version!
The Reference Card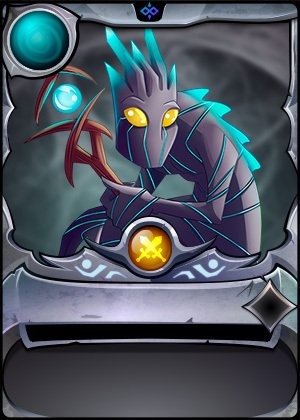 Lore
Described as almost dryad-like in its appearance by the few that have lived to tell the tale, the Spirit Hoarder is a faceless creature aside from two large, yellow eyes. Its body is a deep green with tributaries of aqua blue running through its skin, converging into jagged dorsal vertebrae along its back, and the uneven ruts of its head almost look like broken wood jutting away from the otherwise smooth and serene outline of its body. The alien appearance of this creature makes it difficult to tell where it resided on its home world, and it is likely at some point in evolution its habitat was in water, but now it is clear that it makes its home on solid ground and is completely terrestrial.
The Art Process
1. Making a sketch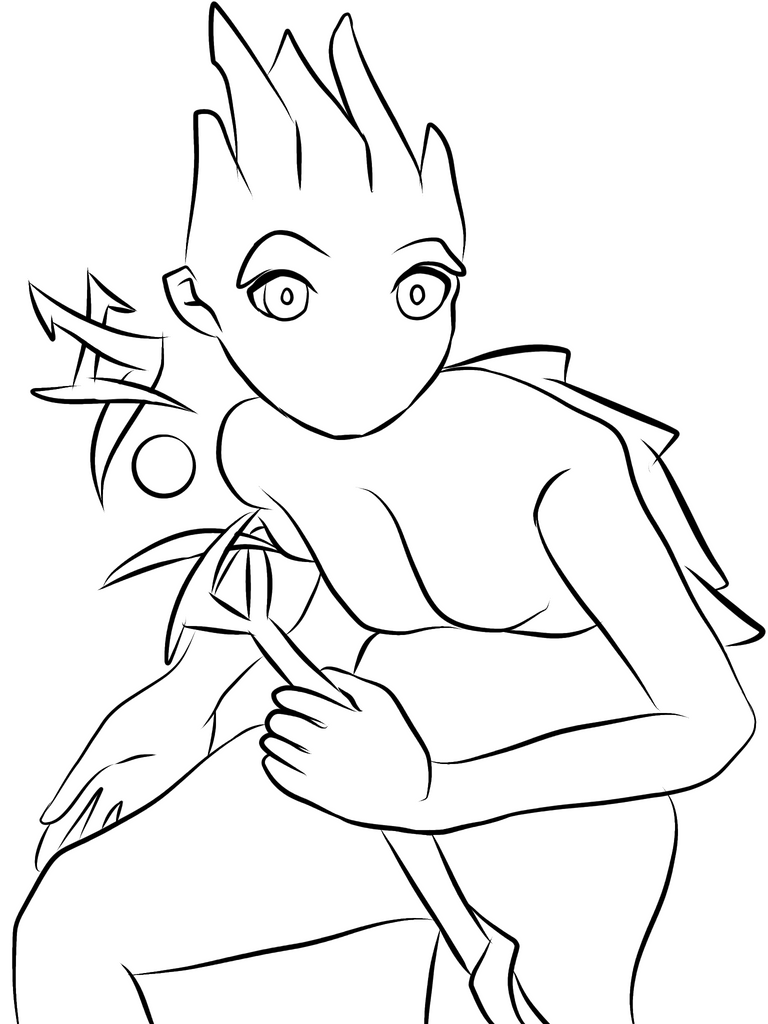 2. Coloring the base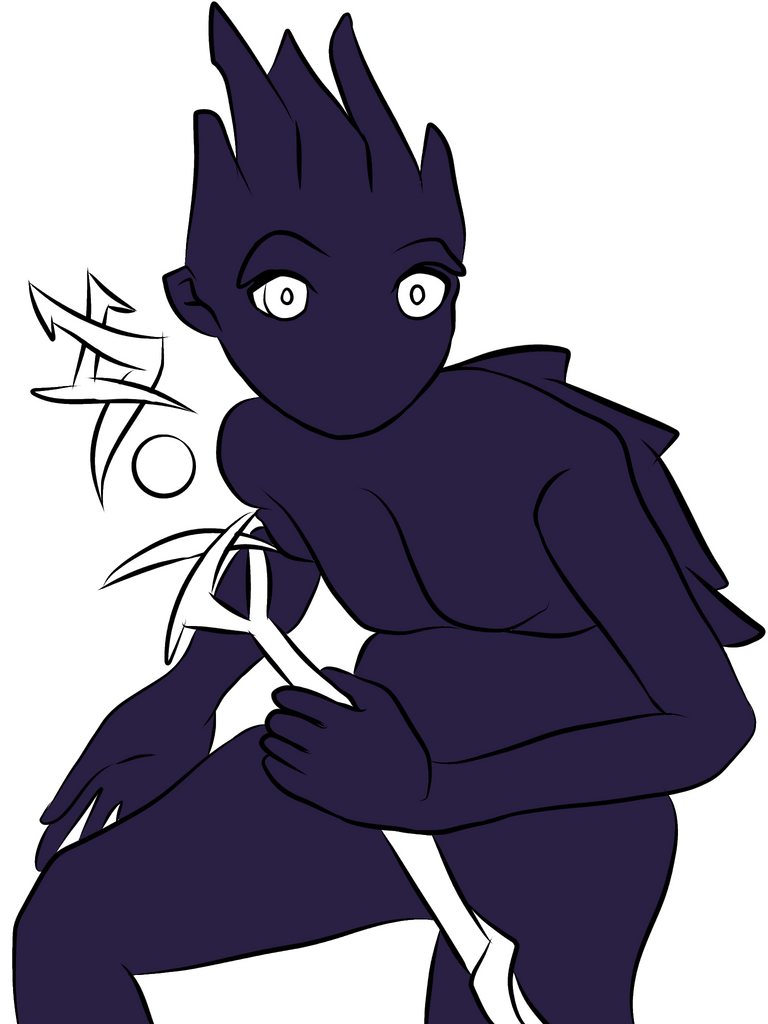 3. Adding shades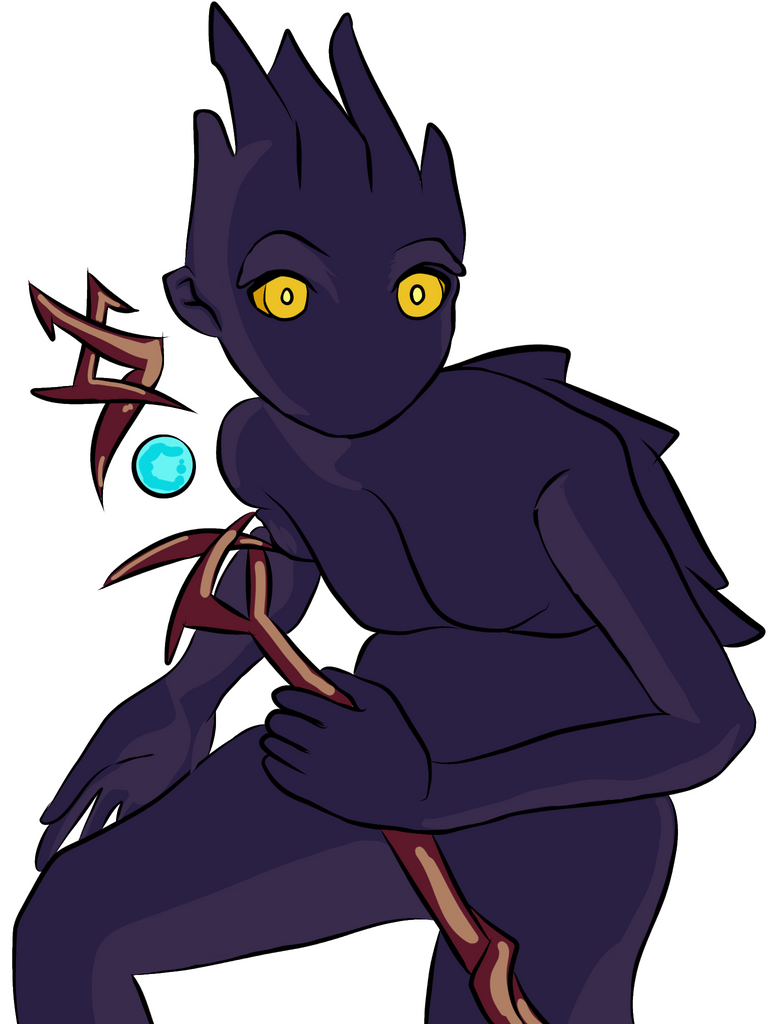 4. Fading for more depth
5. Adding the glowy attribution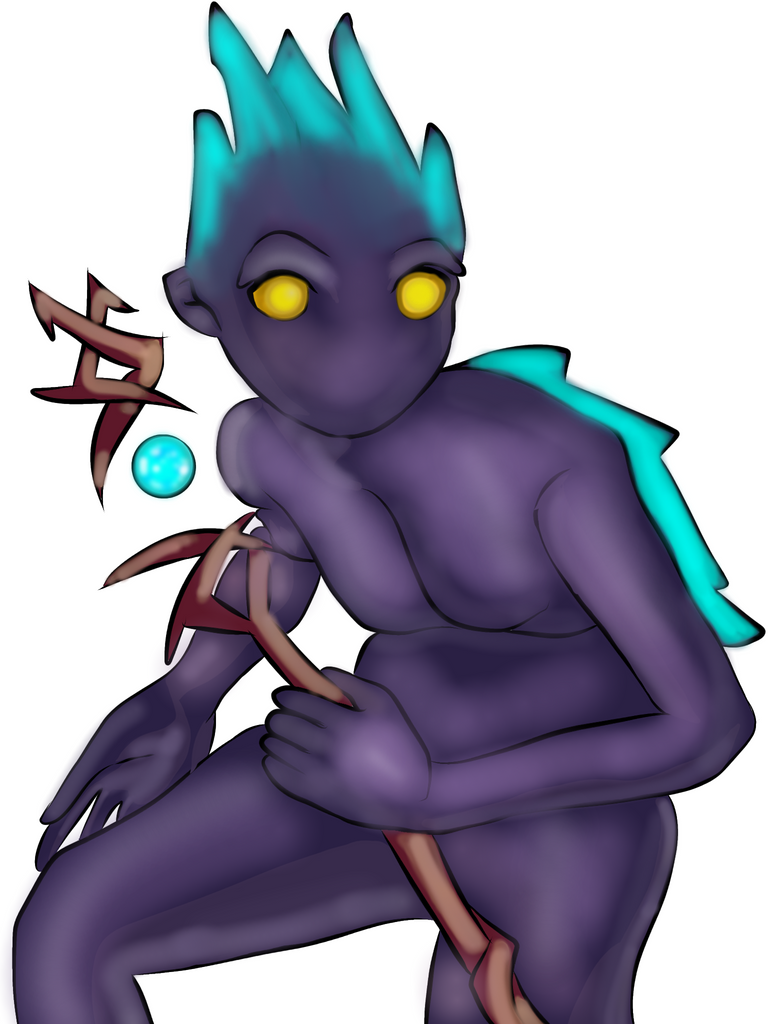 6. Adding the glowy lines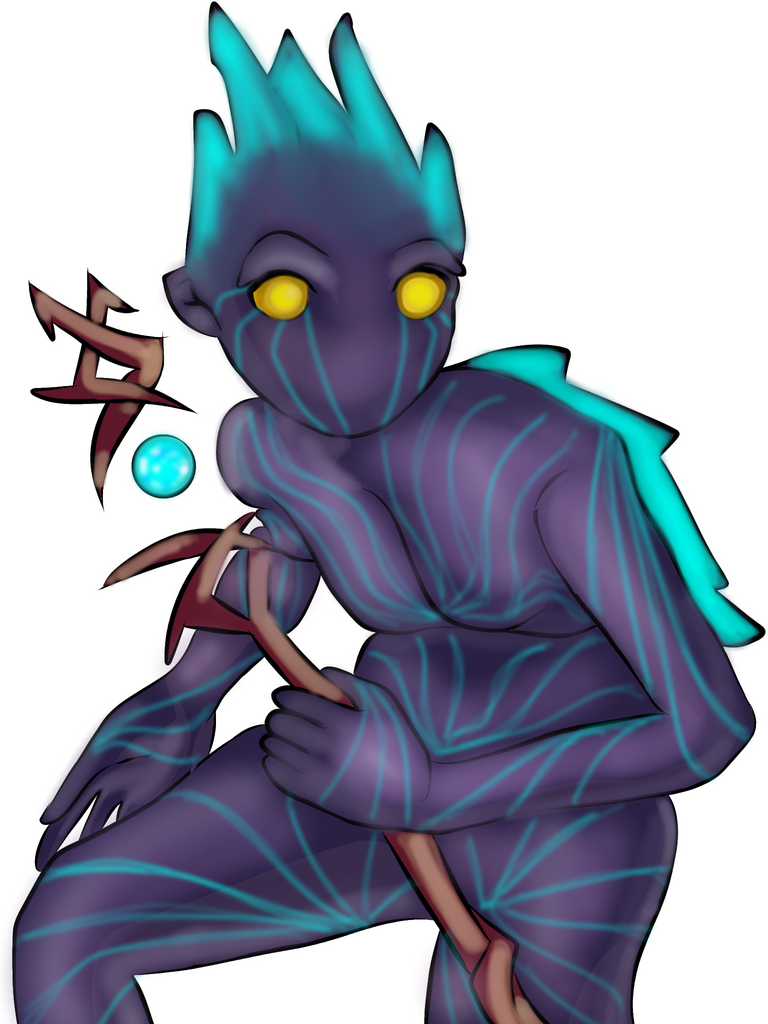 7. Finalization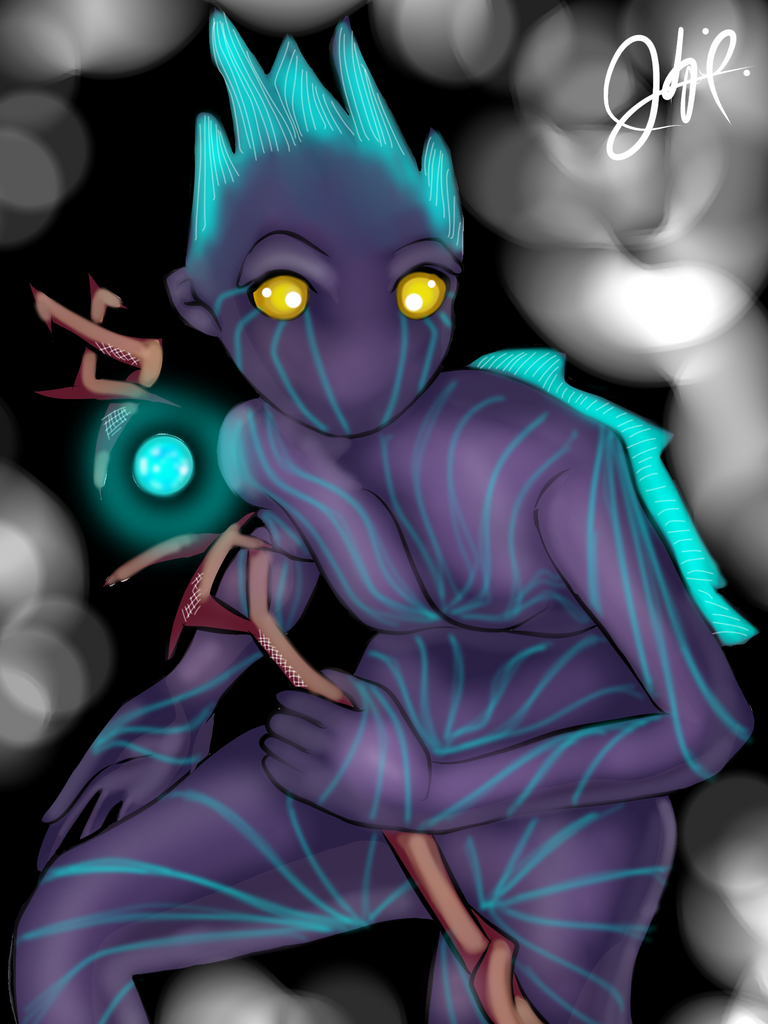 Reminder: This is not part of the splinterlands weekly contest. It's just my daily fan art to express creativity and support for @splinterlands; my favorite game.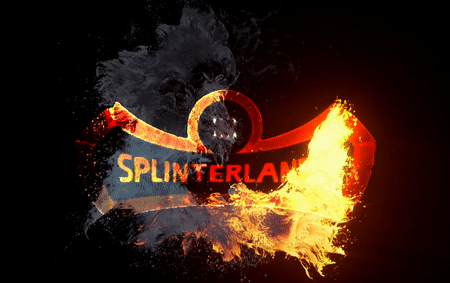 ---
---