Splinterlands Battle Challenge: Feral Spirit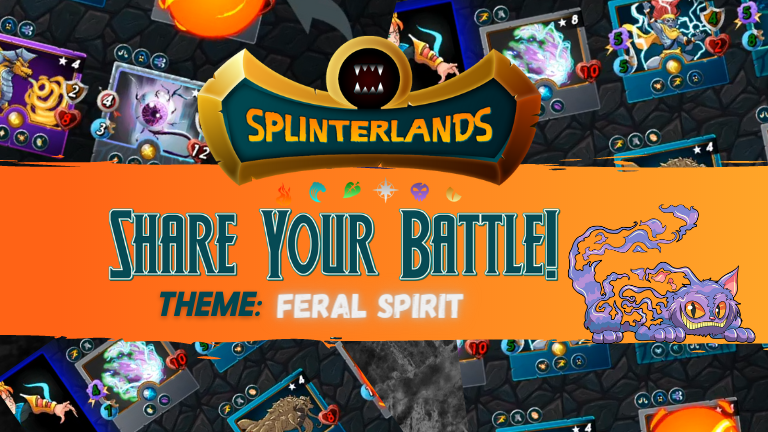 Giving It From Behind (with a smile on my face)
Strikingly similar to Alice's Cheshire Cat, this Sneaky Sneaker packs a speedy surprise with a smile.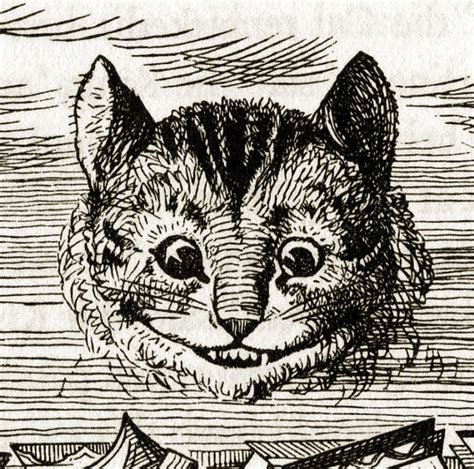 I'm grateful to be reacquainted with this Feral Spirit. They are the perfect addition to my Inspired Back Door Posse.
Here's the starting line-up.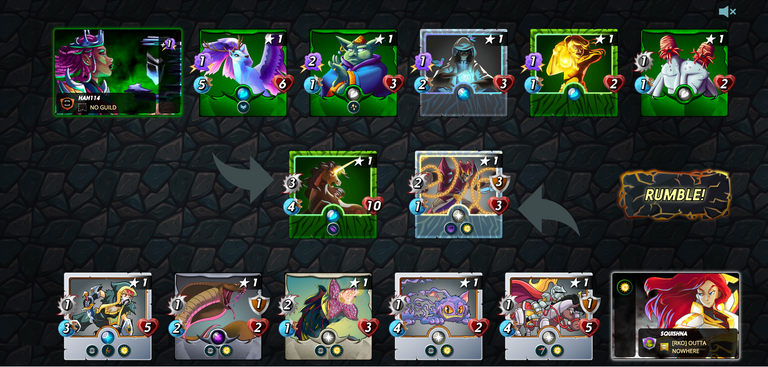 It was a pretty high mana match, so I could have Chain Spinner as a magic ready tank in front of my Inspired Silvershield Knight. The Chain Spinner was a lucky choice for this one, with their Void Armor, since my opponent played mostly magic.
Regarding Silvershield in the second position, I don't usually like to have anyone in my line up that isn't dealing damage each round, but for every round the Knight sticks around, with the help of the Assassin's Double Attack, that's 6 extra damage dealt. Definitely worth keeping them protected.
Chain Spinner, plus Divine Shield from Lorna, protected my Knight long enough for a barrage of Sneak Attacks to pick off the undefended back line one at a time.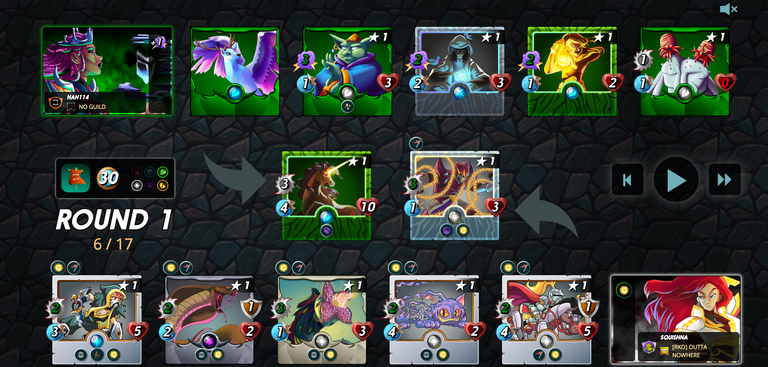 First the Cheshire Spirit, fastest of the bunch, took out the Myscelial Mushroom Chode... What would the Caterpillar say?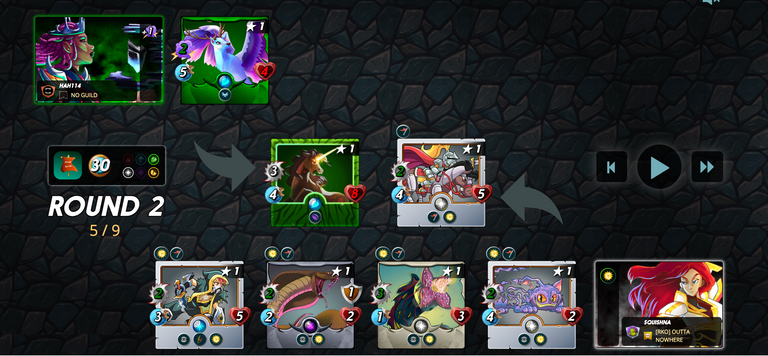 By round 2, my opponent had two creatures left and I had only lost my Chain Spinner.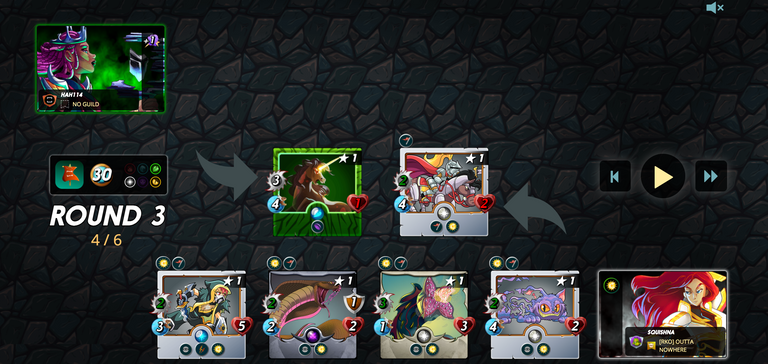 And by round three it was over.
Here's a link to the play by playa link to the play by play if you want to watch the back-sided onslaught.
And if you haven't joined Splinterlands yet, now is a great time, with all the available Chaos Legion Packs! You can use my referral linkhere.
#SPLINTERLANDS #BATTLECHALLENGE #CHALLENGE #SOCIALMEDIA #SPT #COMMUNITY
---
---