I Need A New Computer!!... | My Hive Goals 2022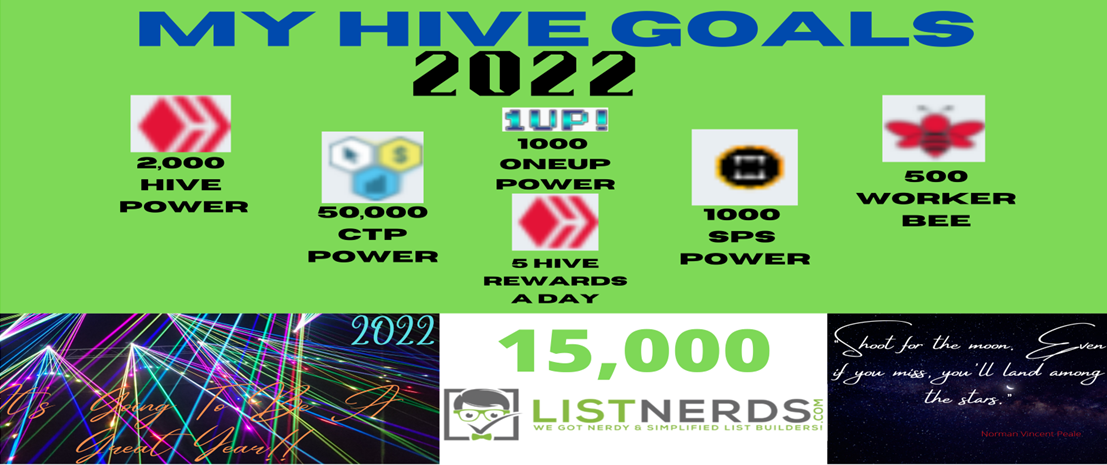 Made in Canva
I worked my computer so hard it took a day and ahalf to get it to work right. LOL. I deleted stuff, cleared my history, restarted (a couple of times), finally I shut it completely down and left it for a few hours. Now she's working nicely. I want a new computer and have for a while now but that's a far, far, far reach out of pocket.
Anyways, My Goals...... I am very impressed with the accomplishments my goals have taken for the last couple of weeks, I hope I can keep things up.
Let's take a look at this week .......
2000 Hive Power
This week includes HivePUD as always the ffirst week of the month and I did the minimum of 10 Hive plus I'm still making a point of powering up 1 Hive each day and with my earnings 12.455 HP, I made out pretty good with a total increase of 29.455 HP.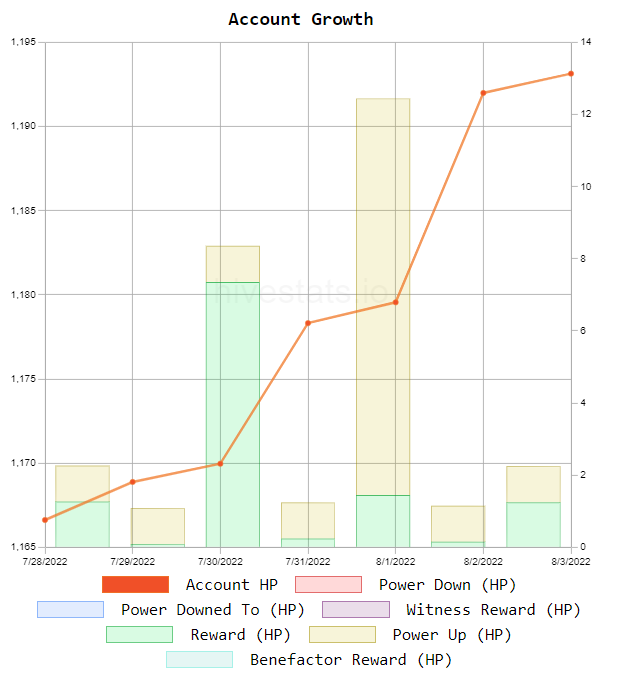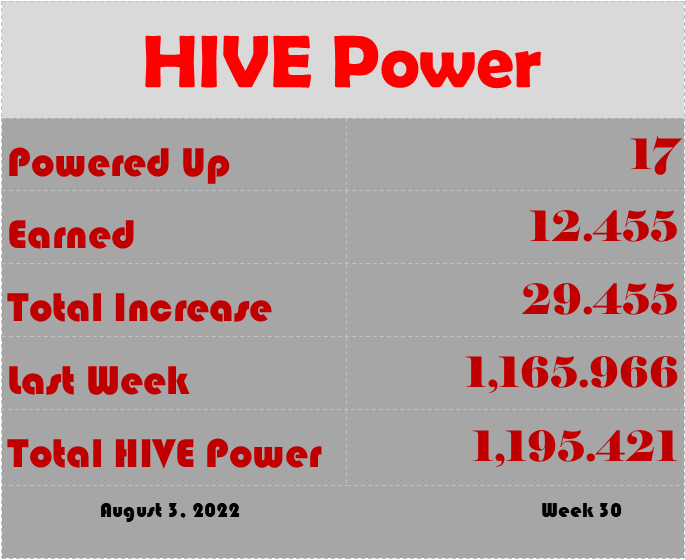 5 Hive Rewards A Day
This is looking okay but I stll want better. With one day topping out with 8 Hive, it still doesn't average out to even 2 Hive per day. If I could just have a couple more days like that, I'd be fine.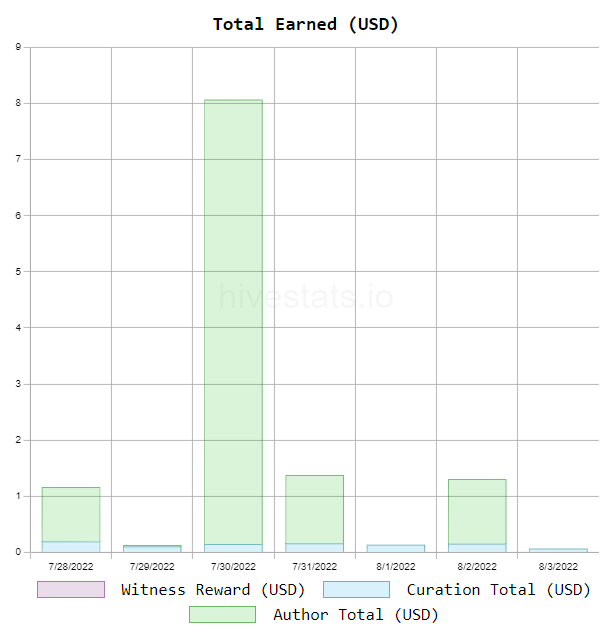 50,000 CTP Power
This month has a CTP challenge going on and funds go the way I would like I should be growing my CTP power by leaps & bounds. This is where I find the fiat to invest to my portfolio. I was able to get 250 CTP to add to my 174 earned to stake.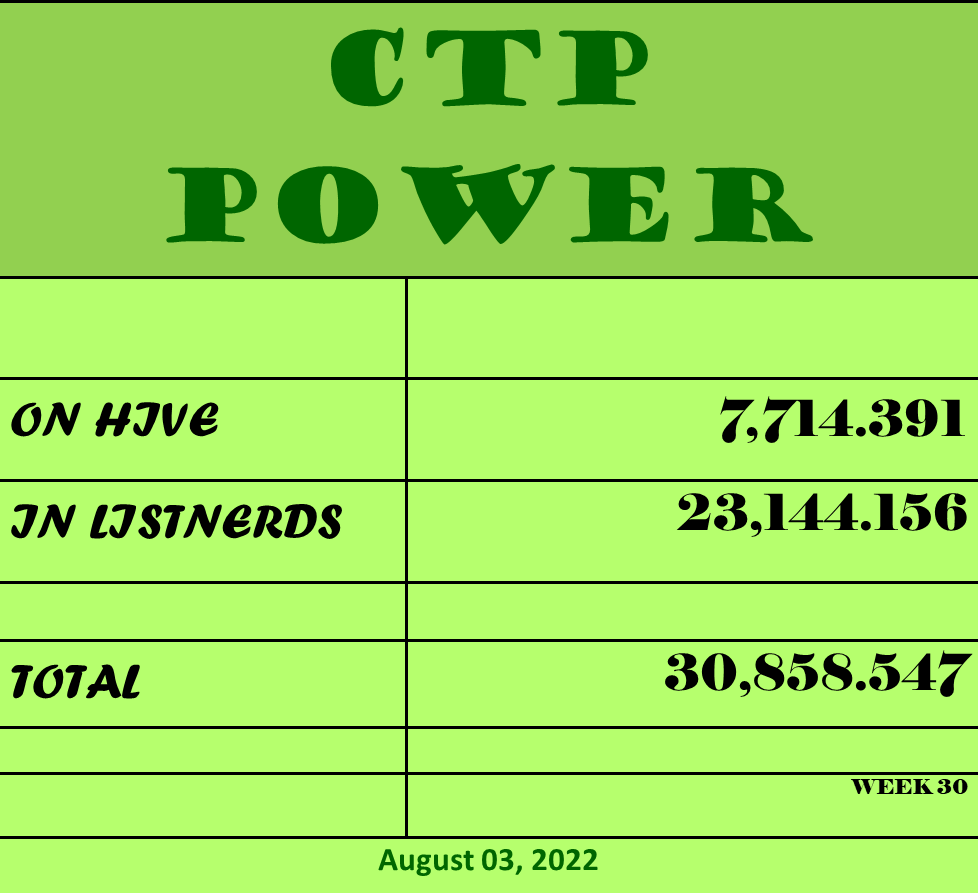 1000 OneUp
Still adding small amounts.

Splinterlands
This is where things get a little interesting......
1000 SPS
I went to splinterlands to see what was happing with my SPS now that the airdrops are done to find that I still had earned a little interest.....



Sooo, it's still growing!!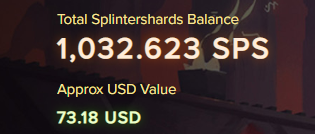 10,000 SPT
Don't know that I'll be buying any right now, so it's all on the earnings & we never know how big they will be, but with only approx 854 SPT to my goal, I know I'm on track.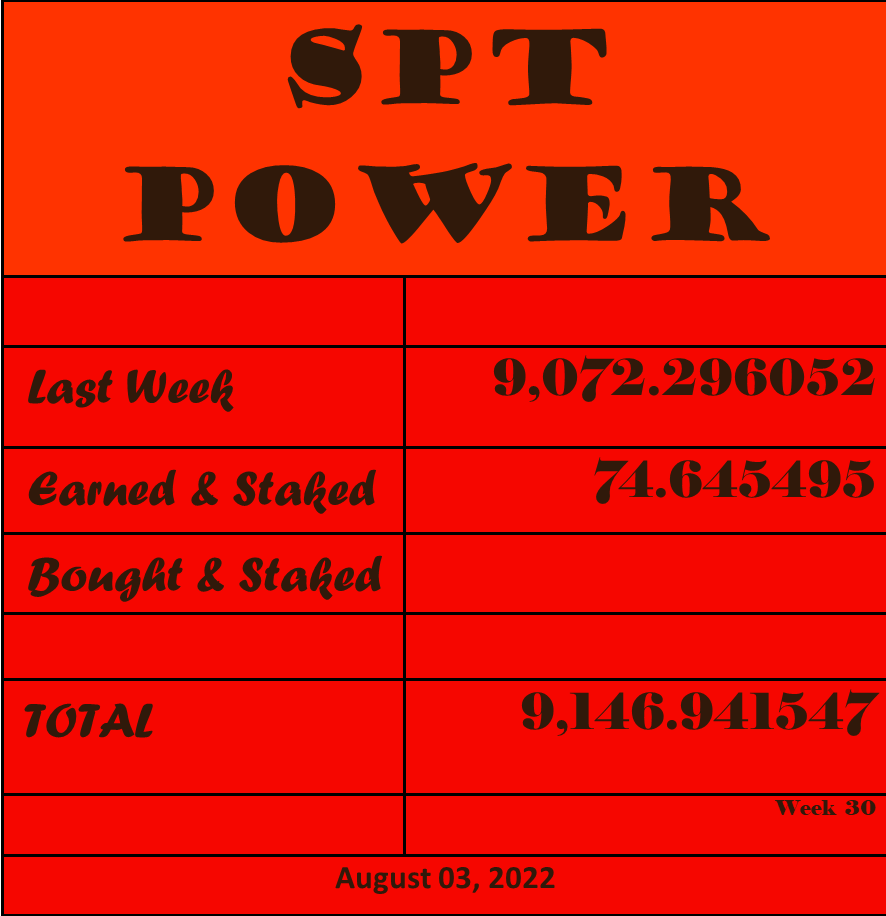 500 WORKERBEE
Just purchased the usual 5, but soon I'm gonna have to find a way to make larger buys if I expect to reach my 500 by years end.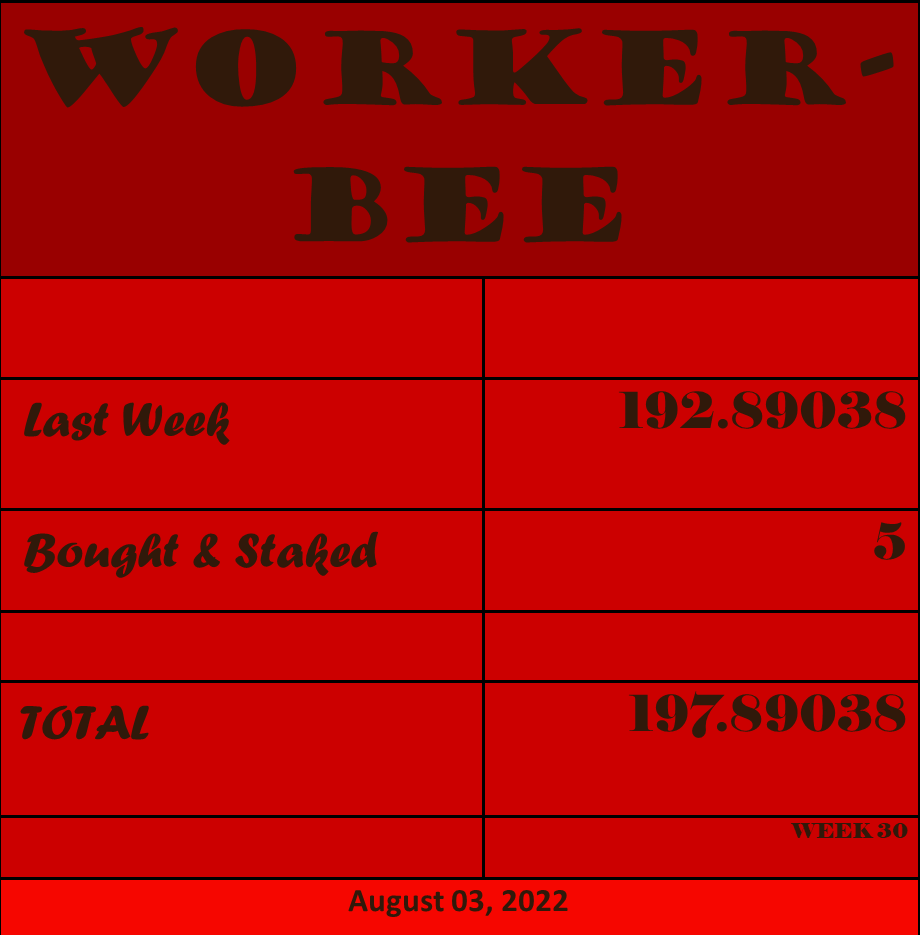 15000 Listnerds
Never fails, never dissappoint! it's just 10 days shy of 8 months & I'm still excited about ListNerds like it just opened yesterday. Every time I get Paid for and email, my mind is blown! 1335+ ListNerds for the last one, that's like almost half my earnings for the week! Totally awesome!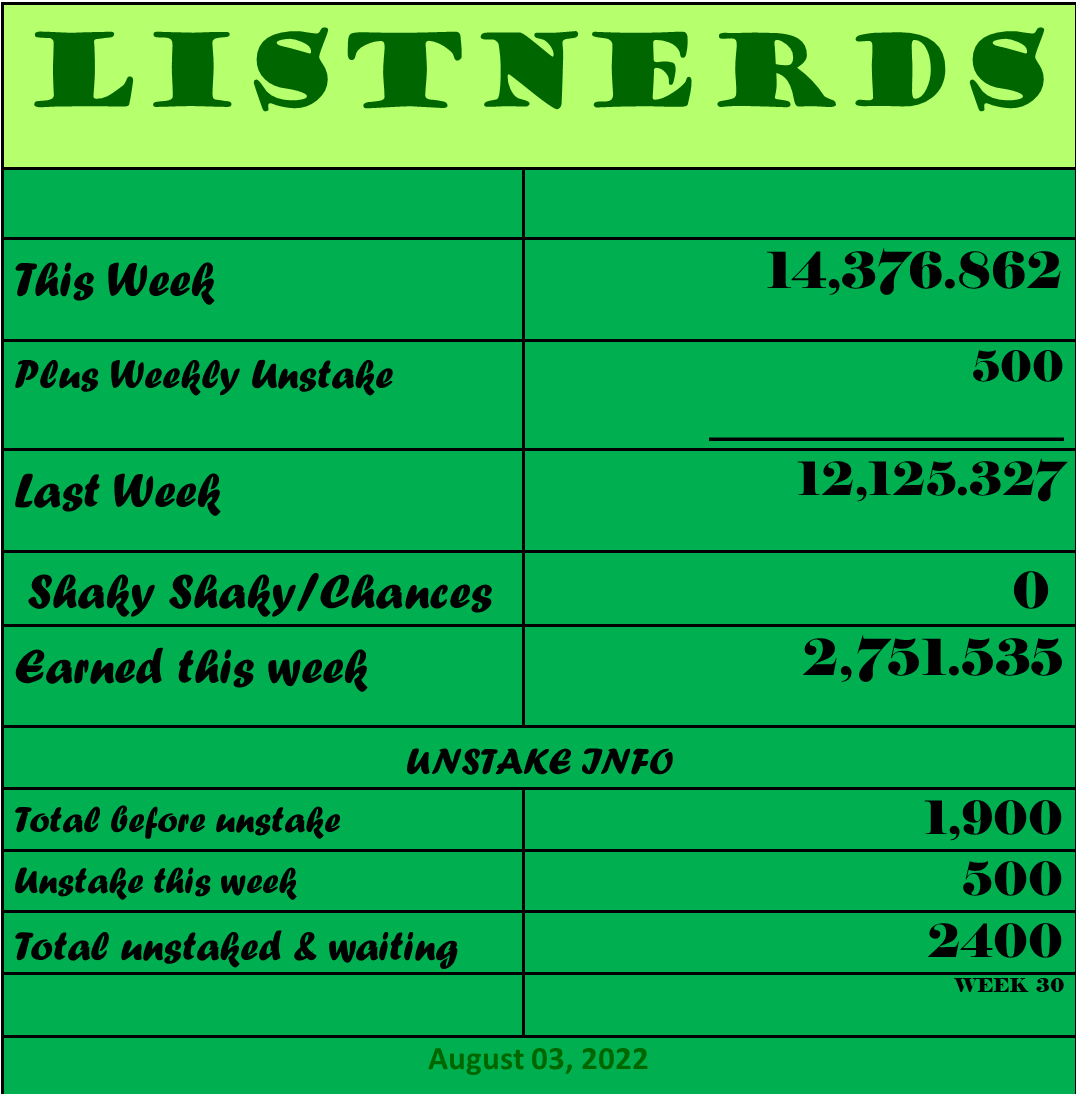 Thanks for reading!!
See Ya next week!!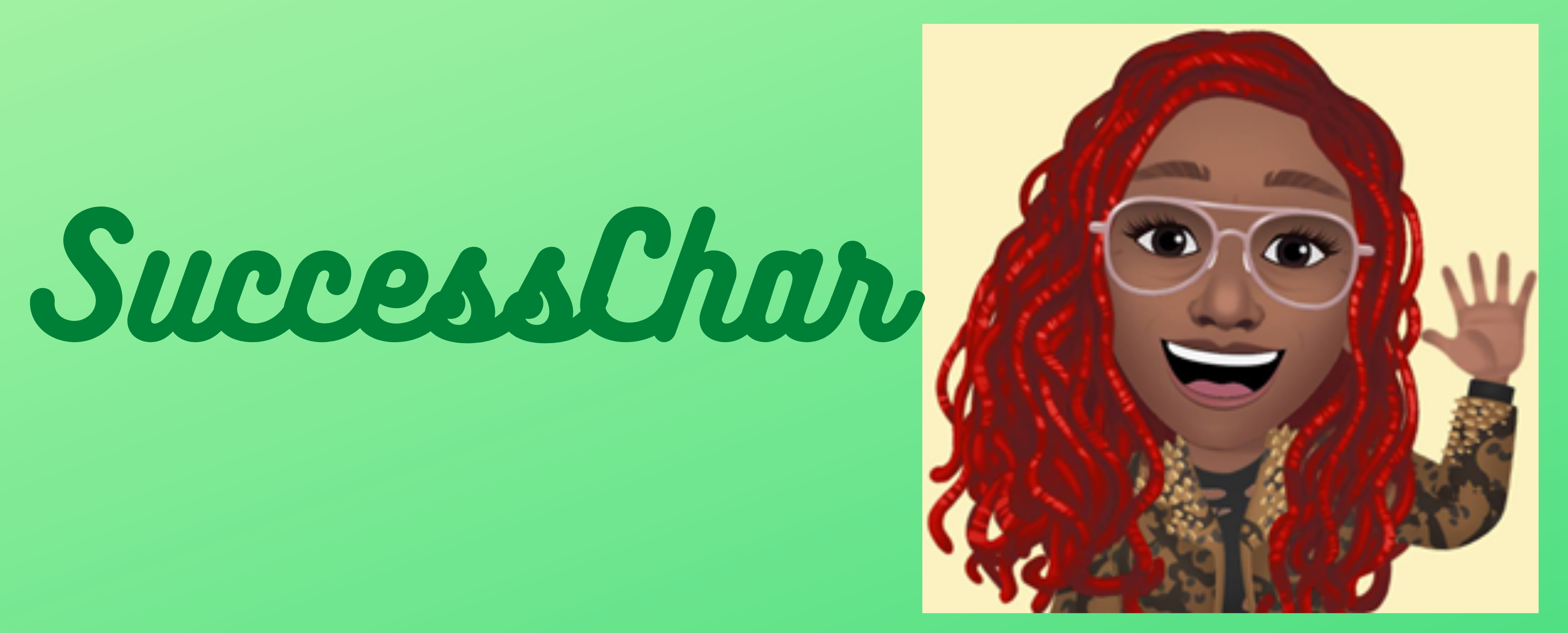 If you like to earn #CTP/#listnerds tokens click the link below the picture and get started today!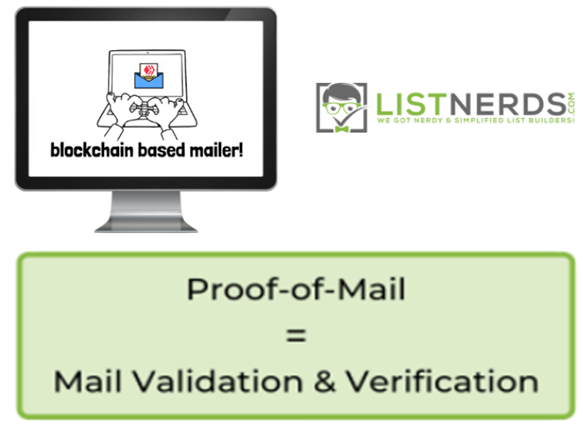 ListNerds- Click Here!

---
---