LAVA LAUNCHER Review // Daily Quests Rewards 11/01/2021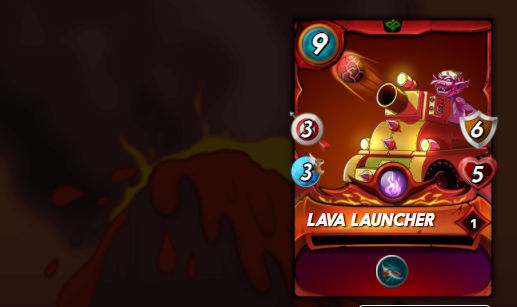 Today was so much better for me in Splinterlands than it was yesterday. Not only did I run through the daily quests super fast but my reward was incredible. After fighting basically all day yesterday to get from novice to bronze 2 league just to earn some DEC I have won an epic fire card; LAVA LAUNCHER.
Currently worth 100 DEC, LAVA LAUNCHER is a great fire card just as powerful and useful as it's name suggest. The only downside to the LAVA LAUNCHER is the mana cost. The card takes up a whole hefty 9 mana points to use but if you can afford that you are well on your way to victory.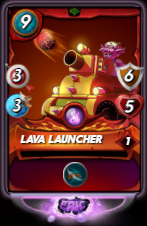 With a ranged attack of 3, speed of 3, health of 5, and armor of 6, LAVA LAUNCHER has a stacked set of stats, making it an ideal choice for most any kind of battle. Not only that but the icing on the cake is LAVA LAUNCHER'S special ability, close range. With close range LAVA LAUNCHER can attack from the first position making him a threat to your opponent no matter where he is in your teams lineup. Add this with PYRE as your splinter of choice to boost your speed to 4 making LAVA LAUNCHER that much more deadly.
All in all I am so happy to have a card a daily quest reward and feel lucky to have got LAVA LAUNCHER. Grind on!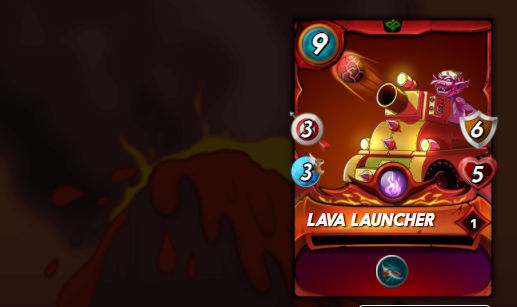 ---
---