LAVA LAUNCHER Tank Battle Of The Day 11/09/2021
Tonight I learned just how great of a tank LAVA LAUNCHER is! I put him at the front of my team in multiple battles tonight and 4/5 times it came through for me. These are photos from one of the battles I won today with LAVA LAUNCHER as tank.
So I had quite the line up today with some very powerful cards all with high health/defense and a decent to high speed. I always try and focus on high health and speed when using PYRE as my splinter. I put EFREET ELDER as the back of my line up because of it's high health and also because if it is the last card it's special ability is activated increasing it's attack, speed, and health. However that did not happen in this battle.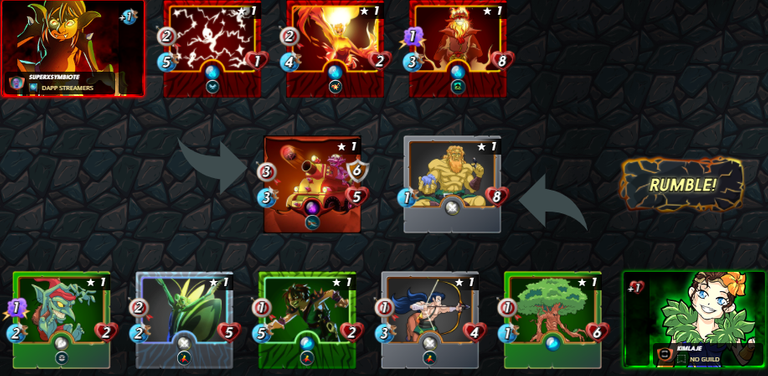 All of my cards except LAVA LAUNCHER were sadly quickly dispatched by my opponent. Down but not out, I was able to show the true strength of my LAVA LAUNCHER having it eliminate 2/3 of the opposing team. With the odds stacked against me we rolled the dice and LAVA LAUNCHER held it's own and rolled right over the rest of the opposing squad.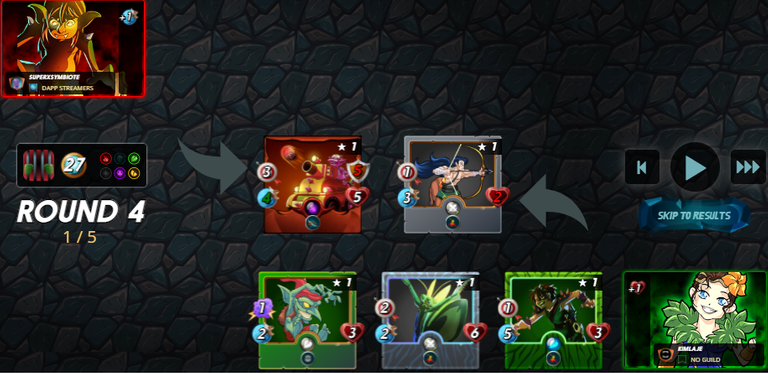 Making quick work of the last of my opponents cards, LAVA LAUNCHER reached the finish line triumphantly with only 1 health remaining but remaining none the less. I love LAVA LAUNCHER so much and still think it is the best card I have gotten in quite a while. Great for a tank and my new favorite!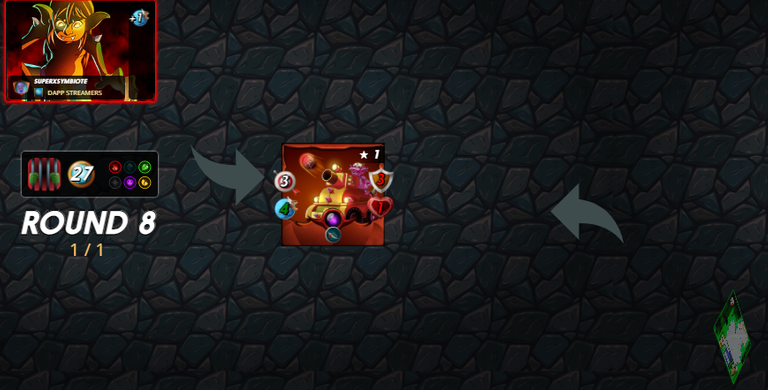 To watch the battle click the link below
https://splinterlands.com?p=battle&id=sl_6c31de580c3013d70a35176ec73e3685&ref=superxsymbiote
---
---