Season Rewards 11/30/2021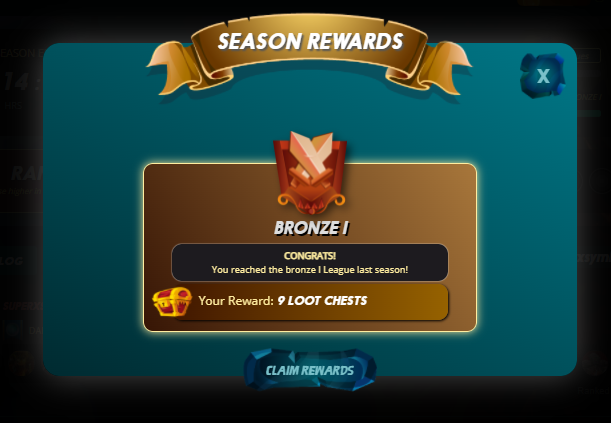 Well everyone, that's a wrap on another season of Splinterlands I hope everyone was successful bringing home that DEC and collecting as many rewards as possible! I finished in the Bronze 1 League again and can't complain as far as bronze goes, I mean at least I am getting 9 rewards at the end of every season which is much better than 5 almost a 100% increase in the amount of rewards.
So first let's get the not so exciting rewards out of the way, I managed to get 2 potions and a total of 9 credits. Now the more exciting stuff I got 3 card and 1 brand new to my collection and a rare card at that, EXPLODING RATS. I also got another GARGOYA LION and PELACOR BANDIT both solid cards which may be combined with the level 2 versions of them I already have in my collection
but the EXPLODING RATS card is by far the most exciting and I can't wait to see it in action.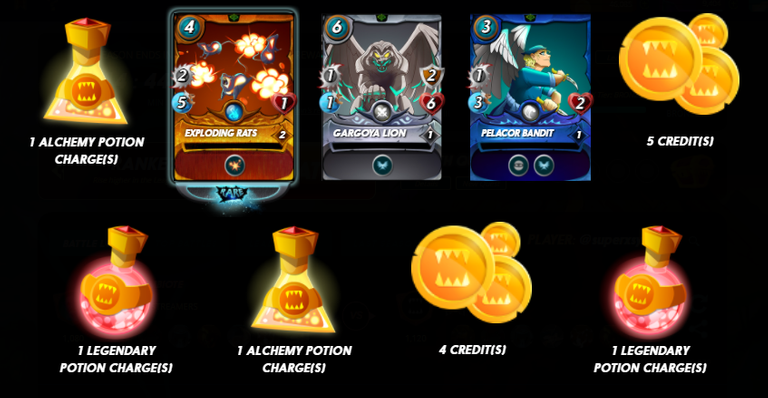 All in all I can't complain, I had a great season and am looking forward to this current season, grind on everyone!
---
---