Chaos Legion presale - SPS stake & vouchers (spreadsheet: how much staked SPS you need)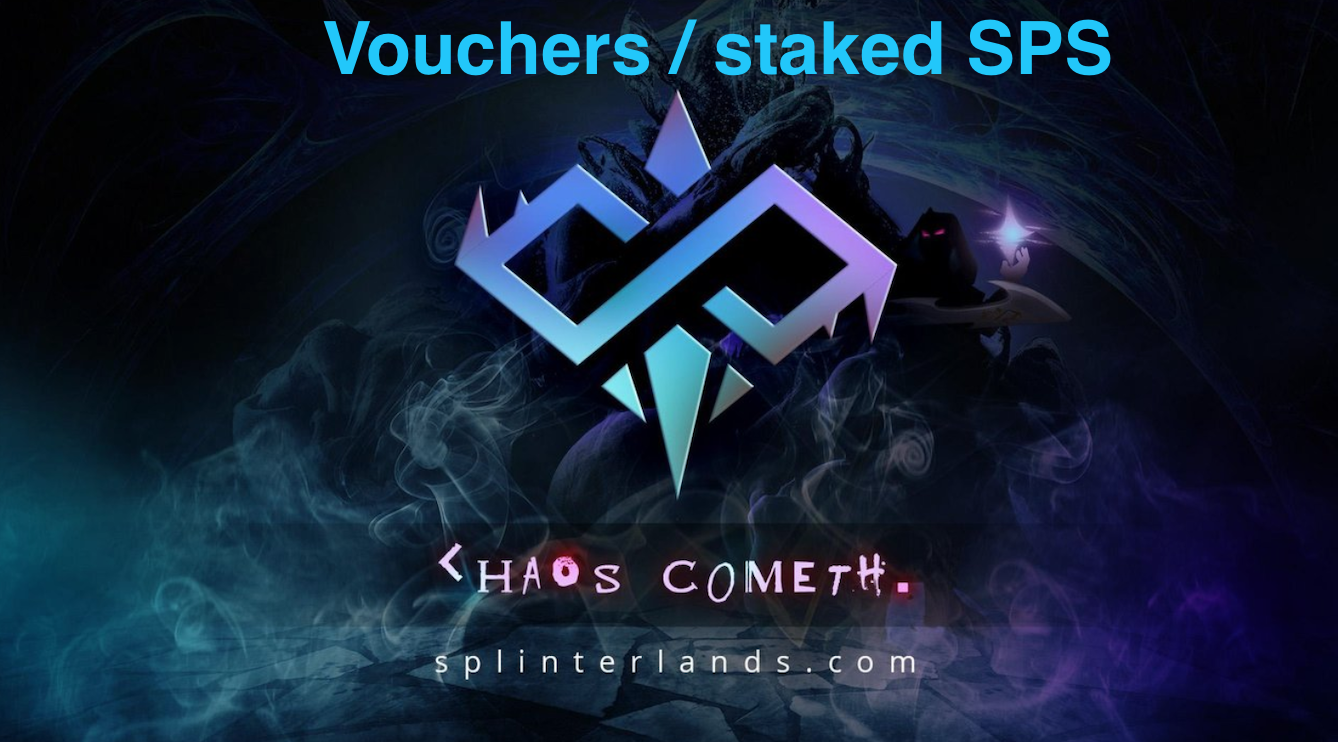 The Chaos Legion release and presale date are announced and beside the date the new voucher system also. Which will give us another benefit for our staked SPS.
Each CL pack will costs: "4 $ + 1 voucher"
Here you can read the official announcement: https://peakd.com/splinterlands/@splinterlands/chaos-legion-set-and-presale-info
The maximum number of vouchers an account able to receive during the presale month is 30000 with 1M staked SPS.
For a guaranteed new Promo Card need to purchase 50 packs.

For a guaranteed new Gold foil Promo card and "The Legionnaire" NFT title need to purchase 1000 packs.
Here you can see how much staked SPS you will need for a certain amount of vouchers with a few scenarios based on the staked SPS value:


The price of SPS slowly started to rise after the announcement.
Currently there are more than 94M SPS staked and there are only 3 more weeks until the presale start. I guess during the presale the total staked SPS amount will be more than 125M.
Just in case you can't gather a whole voucher because a lower amount of staked SPS, don't be afraid, the voucher tokens will be tradable! You can buy the missing portion or you cann sel your fraction of vouchers too.
I hope this little spreadsheet make a little help :)
---
---