Newb looking for some advice after Season #56
Hello Everyone!
I'm a new player of Splinterlands and i was quite enthusiast within the first 3 weeks, but right now i'm disappointed a bit.
For me its not and option to invest a few hundred bucks within the game right now, and i started because of the pay to earn model, which is seems to me on a turning point into an investing option. Well sure its a pay to earn, but while the player count significantly increases, the rewards you are able to get is on the opposing direction its slightly decreasing. The amount of DEC i was able to gain weekly now much less then it was a few weeks ago, while my rating is slightly increased. The reward chests gives you less and less… The value of cards are significantly increasing and if you are renting them you are not able to gain back the amount they costs.
A little math; if you want to stay above 75% capture rate, you are able to play ~50 games / day. With 50% winrate its daily ~250 DEC without golden cards at ~1600 rating. The renting of atleast 2 factions without legendaries and goldens its not hitting this amount, but with the trending of cards value increase, soon you will be not able to be net positive with renting. If i also count in some legendaries its already costs more then the profit. For 1700+ rating in Bronze now i feel like legendaries are necessary and also lv3 monsters.
Last season i hit Gold III on the last day to get some more rewards, but it cost me ~1K DEC while the income was ~500. (I shuld stay in Silver that would gave me a NET + outcome) I reached 2212 in Bronze during the season and at the last day i went for Gold. It might be I was unlucky with the reward chests….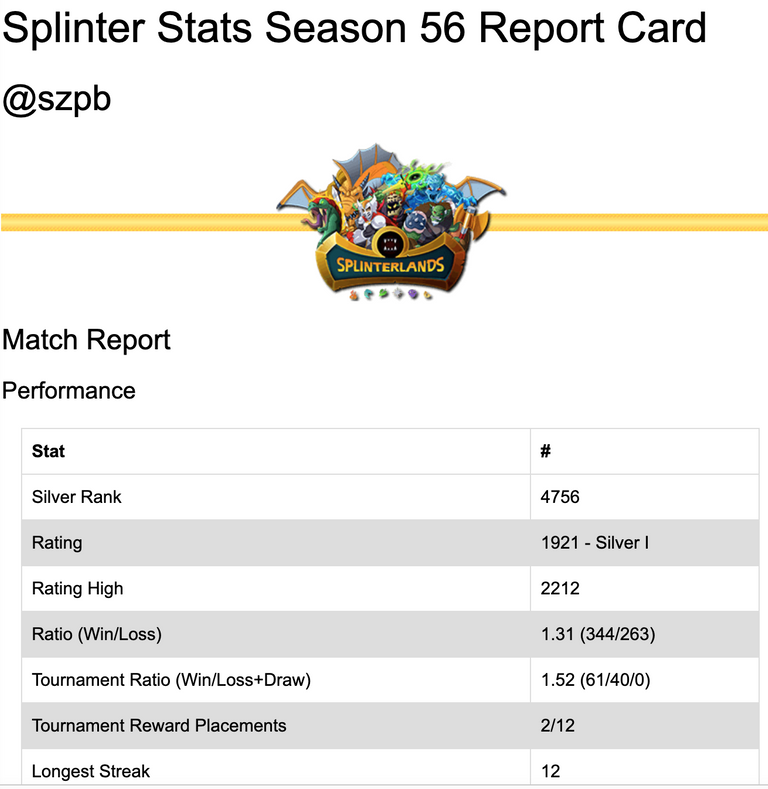 While i wish to move forward and hit higher ranks i feel like its not quite possible. Unless i invest.
I'm looking for some advice how should i keep going on with splinterlands, because the game is specious but I feel like kinda lost.
In the long term i'm not quiet sure if i'm able to farm as much as the value of the cards increasing.
Looking for some advice how should i keep going on within splinterlands.
Thank You in advance!
---
---