Splinterlands Weekly Challenge - WOOD NYMPH
Theme: WOOD NYMPH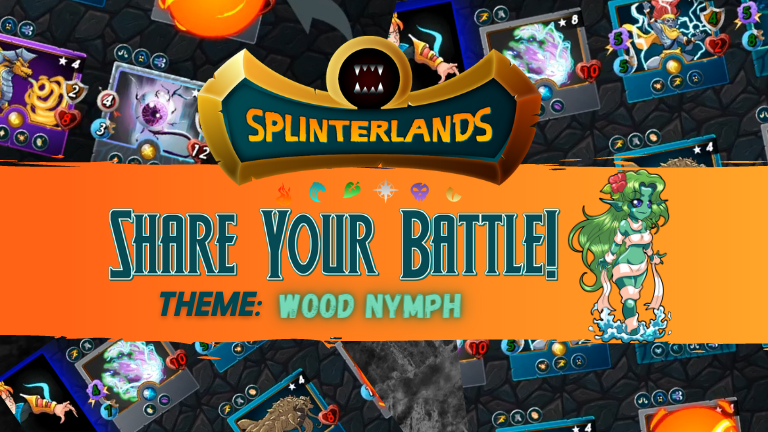 Greeting my frineds and rivals, This weekly challnge revolve around Wood Nymph.
The Wood Nymph was a great card before the chaos legion spread out. And its still one of the best card to hold to still! (Also its art style is so great!)
I recommend buying at least one of her cards, in the long run I tend to believe that their price will double and even triple itself.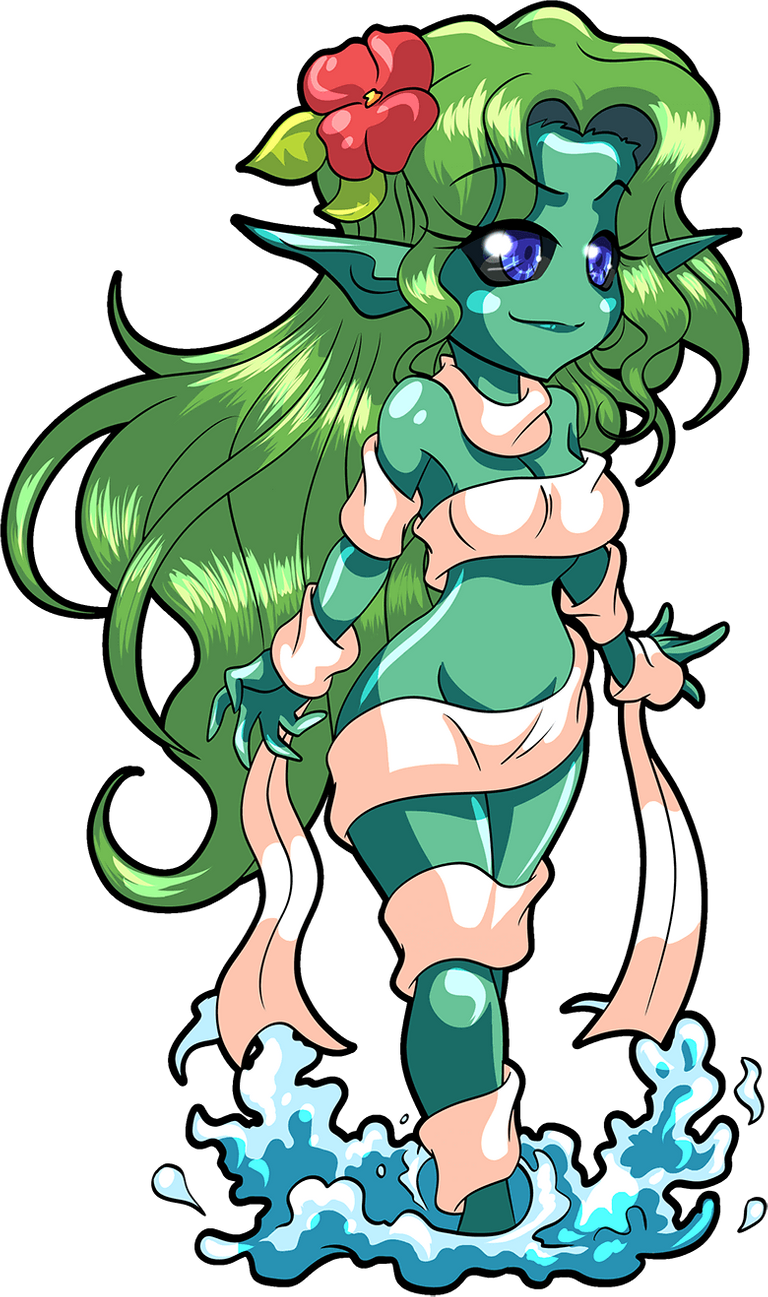 Wood Nymph - Strength & Weakness
Strength Points:
Tank Heal.
Low mana cost.
Magic damage.
Weakness points:
Low damage.
Low health.
Low speed.
---

---
Preparing for battle

Points I took into account when I prepared for this battle:
Hןigh mana cap.
Explosive weaponry ruleset.
Only fire & splinter.
I had a hard time deciding whether an opponent would create a team based on magic or melee. But following the Explosive weaponry ruleset I guessed there was a higher chance of a magic fight...
The key points in my startegy was:
Tank who can stand magic attack- Unicorn Mustang
Wood Nymph for some tank healing.
Magic monster (This is required in light of the rules of the game).
To Battle!
click here to watch the battle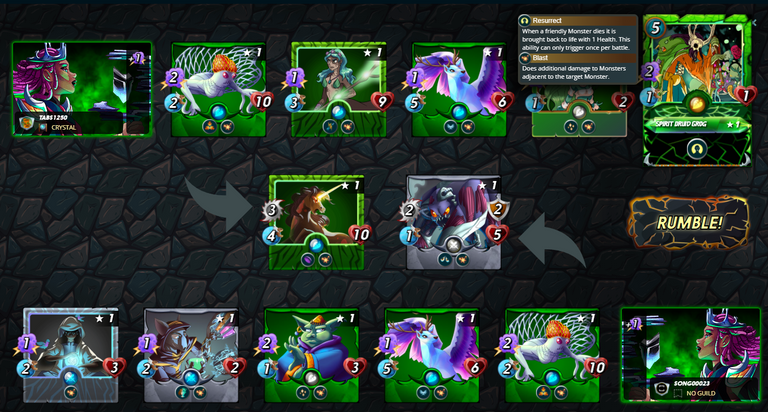 Well as you can see me and my opponent thought of the same idea... As i said before it was the obvious choice... But it seem that I got the upper hand (Almost a year of playing provided me with the opportunity to lay my hand on some quality cards).
This is what the battlefield looks like at the start of the second round: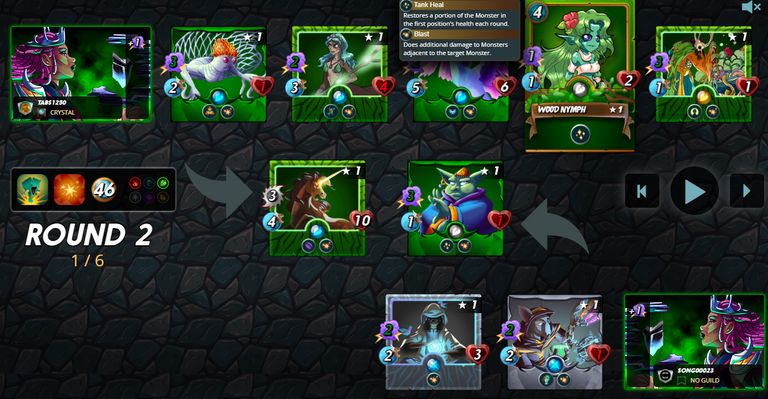 As you probably guess already- there wasn't third round.
conclusion and free writing
I dominated the current battle. In fact there was not even much opportunity for the pair of healers I recruited. But even assuming that my opponent had stronger cards - I doubt he would have been able to handle both the tank and my healers so easily ...
The weak point of my strategy was if my opponent was a centering damage against my tank from the beginning (something I prevented using the taunt in the second place). If that had happened I would probably have lost.
This battle is not a good example of this strategy ... maybe I will post another post later which will illustrate the strategy better.
Thank you @SONG0023 for a nice battle. I hope to battle with you again.
Thank you all for reading! And good Chaos for all!
---
**Never heard about splinterland before? Do you want to try a game where all your assets have a real world value? Here is your invite to join to splinterland the spearhead of the revolution of gaming!
---
---
---