Teacher Jhei's Blogs: An Introduction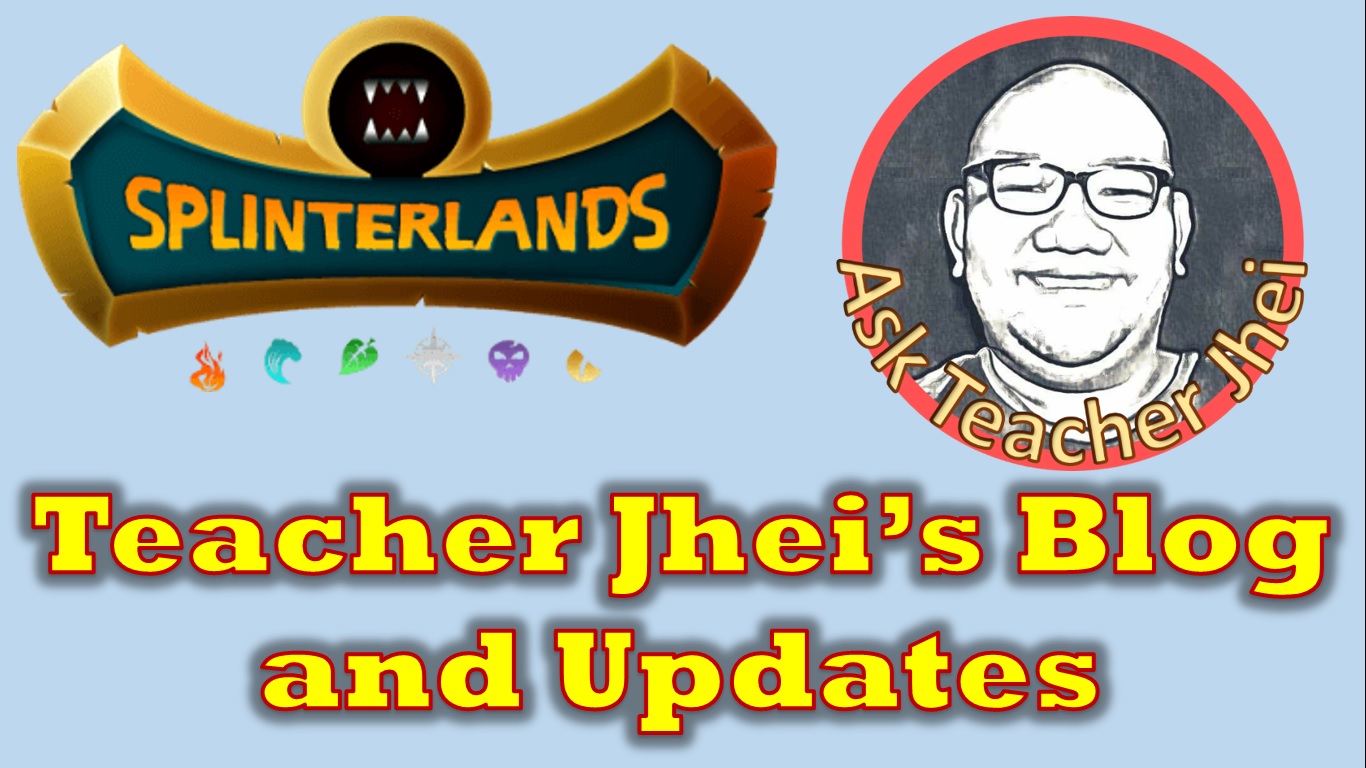 Mabuhay!
2 days ago, I started my first blog here. After a few hours, I received a comment from one of the folks who's in charge of the domain. After giving it much thought, I have decided to create a very simple, yet informative introduction to who I am and what I plan to do with my (almost) daily blogs....
I am Teacher Jhei Baylon from Laguna, a Province from the Philippines. A full time Senior High Schood teacher, Online coordinator, and consultant, I do dedicate a lot of my time in front of my students or colleagues in the academe. As a gamer, I have been into the industry since, as far as I can remember, the rise of the Family Computer. I get my gaming roots from my father, whom I believe has been, and still is, my greatest influencer in the hobby.
The fact that people tend to find a means to earn outside their normal jobs is now very prevalent here in the Philippines. Much more certain, with the stoppage of the economy and the closure of most academic institutions, a lot of teachers struggled to make ends meet. I realized that if I don't do something, I may not be able to fully support myself and my wife as long as this pandemic is going to be prevalent and will affect the economic chain of society. Discovering Splinterlands and its rewards is something that I'd like to cherish, and perhaps, share with others who deserve to be granted a chance to earn thru NFT gaming.
I do hope that with this introduction, I was able to do justice to myself. You can see my other activities thru my Youtube Channel - Ask Teacher Jhei or you may get in touch with me by just simply leaving a comment!
Looking forward to giving some insights to this still growing community! Cheers!
---
---