SplinterCards - Update 0.11 (Tools improvements)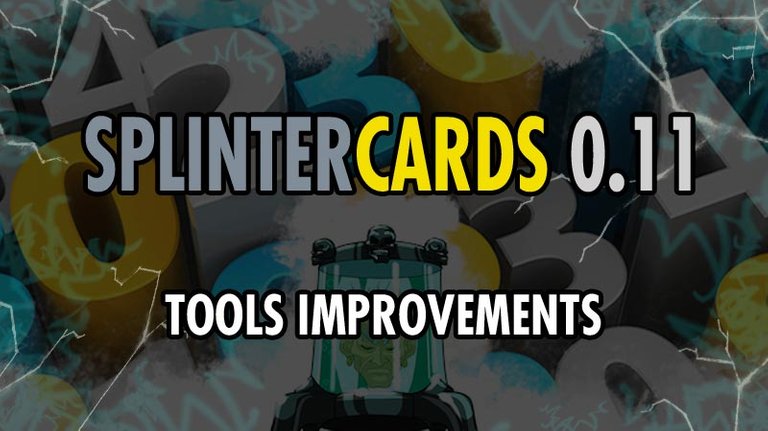 Hello community, a Splintercards update is out!
---
---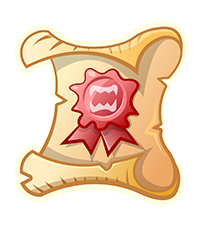 What's new?
TOOLS
Improvements in PACK VALUE tool
-- Added ALPHA edition
-- Added BETA edition
-- Added PROMO (ORBS) edition
-- Now you can enter a custom cost for packs (to get a more precise estimate of the convenience or otherwise, based on the cost you actually paid for the packs)
-- Added a checkbox for calculate (or not) the bundle bonus (Dice only)
-- Added a checkbox to add a cap (500$) to Gold Foil Legendaries cards (to have an estimated value where very expensive GFLs have less effect)
Note: This tool gives slightly different results from the similar Peakmonsters tool for Alpha & Promo editions, I am investigating whether or not there are calculation errors in my tool
Improvements in SPS AIRDROP CALCULATOR tool
-- Now you can insert a custom number for titles
-- Added the estimated value of the SPS dropped with values of 1, 2 and 3 cents per SPS
Improvements in MISSING BCX tool
-- Splitted Reward edition cards in old foil and new foil
---
PREVIEW: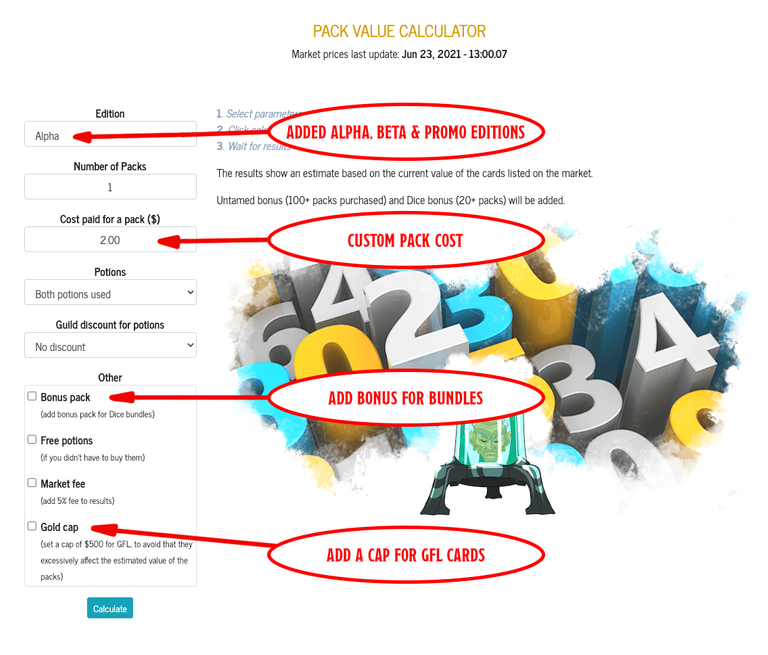 ---

---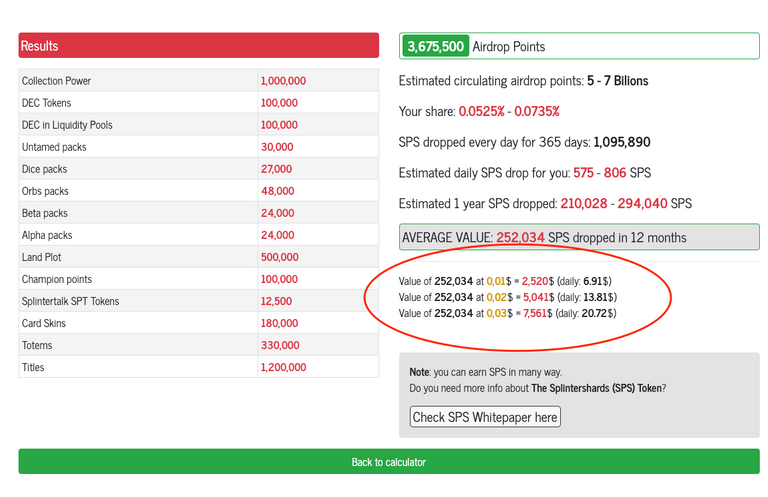 ---
Not a Splinterlands player?
---
---