Silver newbie - how to stay here
Hola Hivers
I hope that you have been having a great week and welcome to the weekend!
I started playing Splinterlands about six weeks ago. I confess to being an addict now!
Last night whilst doing my Daily Quest I managed to hit the Silver leagues.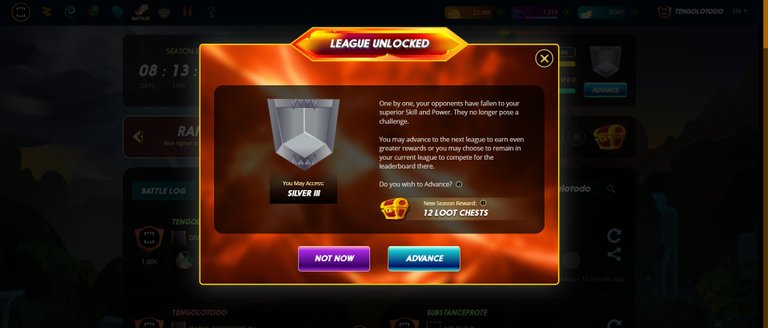 Yes, it is fair to say that I was chuffed and when I opened my Reward chests I even got a card, so welcome to Silver for me.
Hopefully, I will be able to stay there until the end of the season.
My strength without a doubt is the Earth splinter. I am pretty sure if I make it further up the leagues (I can dream can't I!) then I will need to become more of an allrounder, but for now, having a strong Earth pack and knowing how to use it has helped me get where I am.
One splinter I have not used yet is Dragon, what are your thoughts on that one?
Fire and Water seem okay and also have got the hang of using Life.
What are your strategies to stay in Silver? I think the power needed to get out of silver will be far too much as I am renting my cards, and am not willing to spend a fortune on buying cards.
And today's DAily Quest is calling!
Have a good one everyone...
---
---