Learning about renting and getting my first Legendary card!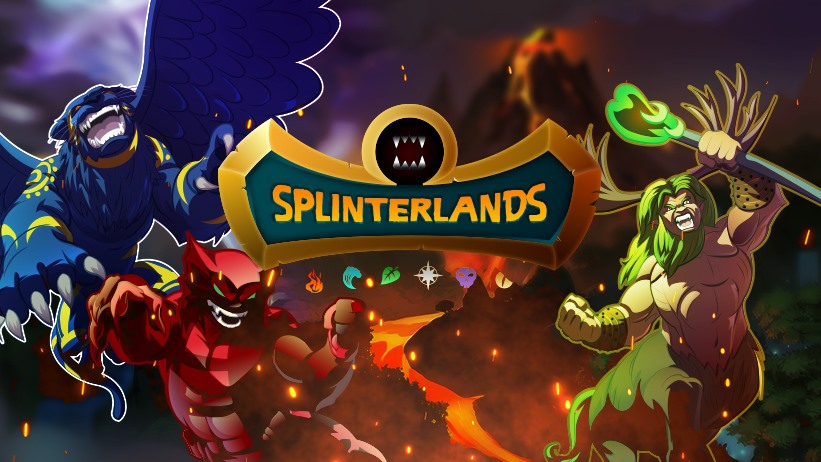 Source
I got my very first legendary card and I'm very happy about it!
This actually happened some time ago but my life has been very chaotic recently so only now did I have the time to write this down.
Renting my way up the ladder
So, I'm very new to Splinterlands and since I mostly only have the starter cards I decided to mess around with renting to get some extra power to play at the bigger leagues.
After reading a few posts and watching some videos I was ready to jump on Peakmonsters and rent me some cards. The season would go on for a few days still so I decided to rent my cards for a full week to make sure I'd have enough power throughout the remainder of the season.
Little did I know that the card owners could (and would) reclaim their cards before the renting period was over and I didn't notice that I lost my power just before the season ended, which caused me to end the season in a lower league and get fewer reward chests.
I learned a valuable lesson that day but it's needless to say that I was very bummed about the league downgrade and the lesser rewards. That feeling wouldn't last long, however, because upon opening my chests I found...
My very first legendary card!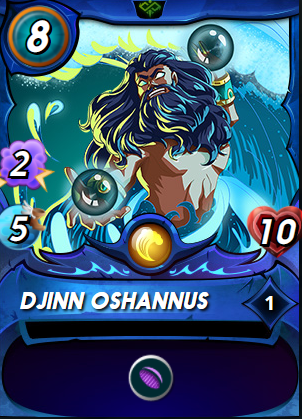 HELL YES!
That's what I said when I saw that this was among my season rewards! Having fought (and lost to) this guy a few times, I knew how powerful he can be so I was very thrilled that Djinn Oshannus was my first legendary card. I don't know if he's still useful in the bigger leagues but he can really dominate on bronze if you play your cards right - no pun intended.
Hopefully, when I do get some more cards of my own, I get some more cards to play along with my powerful djinn!
---
---