1st of July, 2022 | My 3rd Hive Power Up Day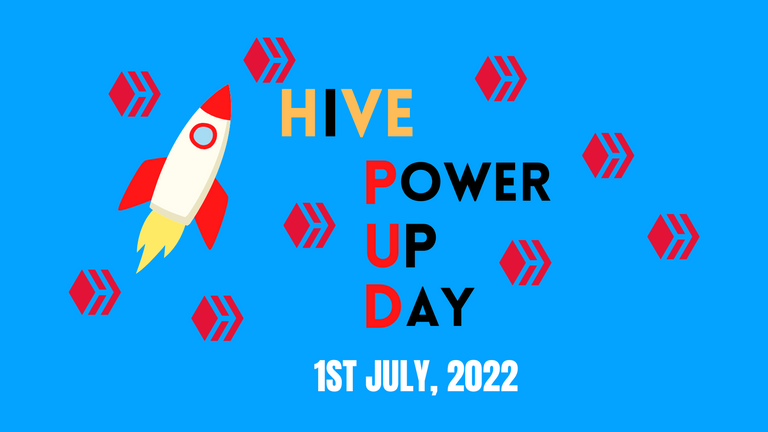 Made on Canva

Happy New Month Hive Fam and happy Power Up Day! It's always exciting to participate in this awesome event every month. This is my third power up day participation since I joined the blockchain in March and you can bet that it isn't my last.
I started out on Hive with the motivation to consistently increase my stake no matter how tough things got. I've been participating in #hpud and #hpum ever since. I just completed my 3rd #hpum and received yet another badge from the amazing guys at hivebuzz.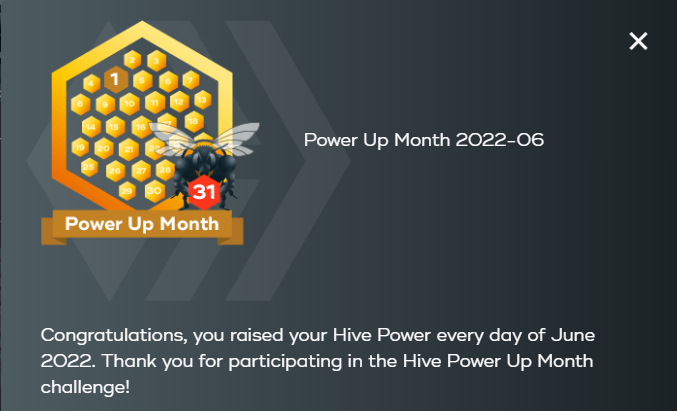 During the Power Up Month I was able to reach one of my biggest goals. I raised my stake up to 500hp and became a minnow!
---
Now Let's add some more to that stake
Last time I raised my hive power from 333.004 to 384.444 with a power up of 51.44 hive. It was a 15% growth for my account. Right now, I have 532.888 hive power and some liquid hive to add to it.


I'm going to be powering up just 10 Hive this PUD. I would have had a lot more but I've had to split my earnings so I can buy game assets in splinterlands. Ever since I began my journey in blockchain gaming I've just been wowed by all the possibilities.
Oh well, a little is better than none right? Here goes...



With this power up, I've been able to increase my stake by just 1.88%. Let's see how the graph looks like;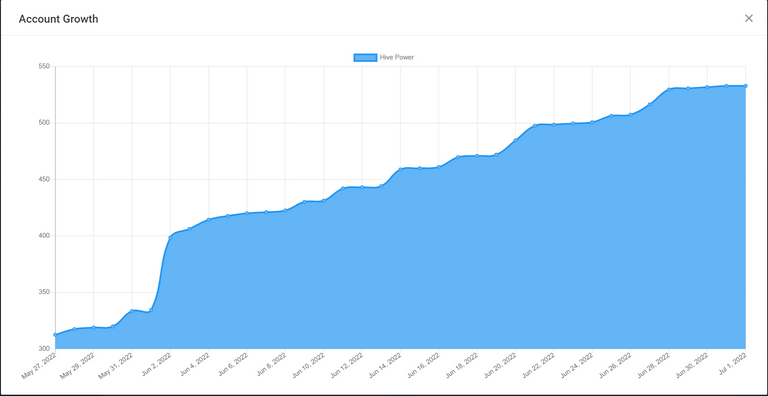 Before the Power up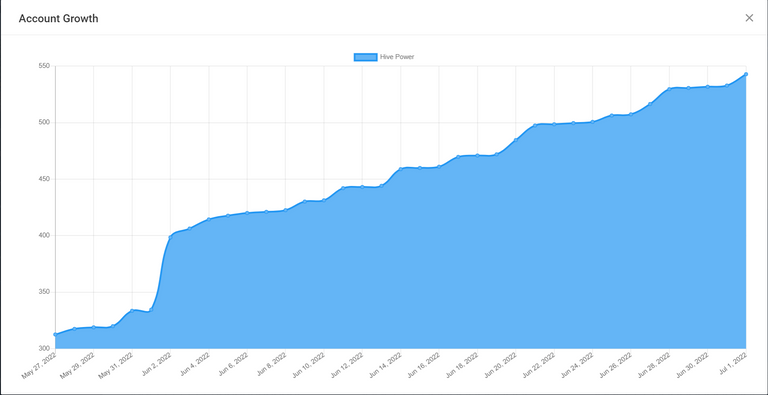 After the Power up

Uhm so there really isn't much of a spike there. As expected.
I may not be able see a spike but do you know what I see? A consistent upward movement that began from the day I decided to take things seriously here. It doesn't matter how small my power ups are. The important thing is that I stay consistent because overtime, all this little powerups would add up to a lot.
There's a lot more power to grab and I'm going to get it all. Hehe.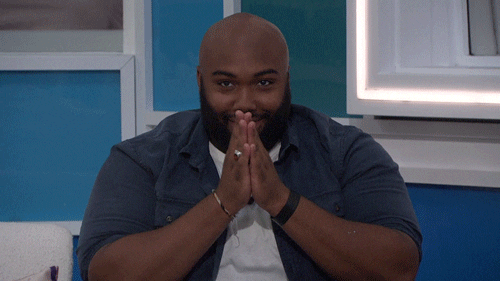 Source
---

Thanks for your time!

---
---