Finally Got To 1k hp!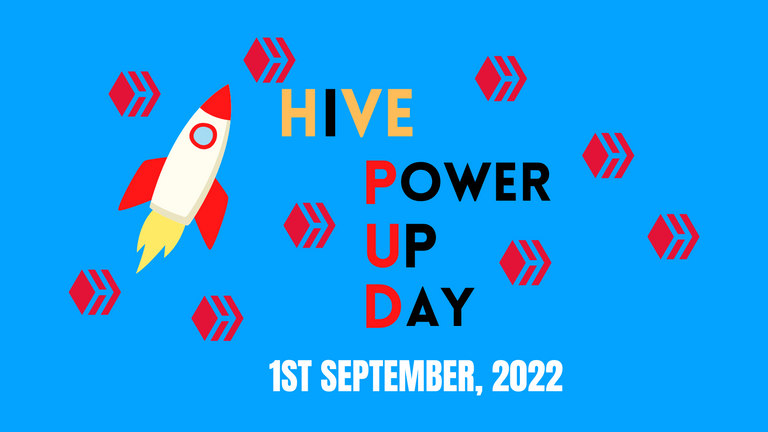 Made on Canva

Happy September fellow awesome blockchain bloggers. Just like the tradition goes, today is Hive Power Up Day and, as usual, I'm gonna join.
Normally, I would have talked about how I completed #hpum for the previous month and shown off my badge but things are different this time. After I unintentionally missed a day of the power up month challenge, I decided I would no longer take part in that particular challenge going forward.
The #hpum challenge really helped me stay committed in powering up and because of it, I have seen massive growth in my hive power after just five months of hivin'. I would surely recommend it to anyone that wants to commit to powering up especially the newbies. I would have loved to continue but my financial goals have changed in the past month making it difficult for me to commit to the challenge. At least I have four really cool badges from the months I participated.

Back To Today's Business...
After powering up for #hpud in August, I had 822.250 HP. After a really busy month, my hive power is at 929.279.

---
Look at all that juicy hive just begging to be staked. Well, let's give 'em what they want!


---
With this power up, I can finally cross one major milestone off my progress book. My hive power is finally over 1k and it feels really good! After powering up 85.281 hive, my hp is 1,014.568 which is a 9.17% increase of what it was before the powerup. Let's see how this increase looks like on a chart;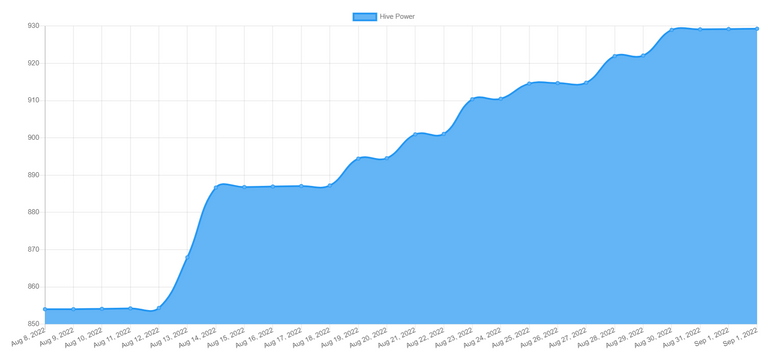 Before the Power up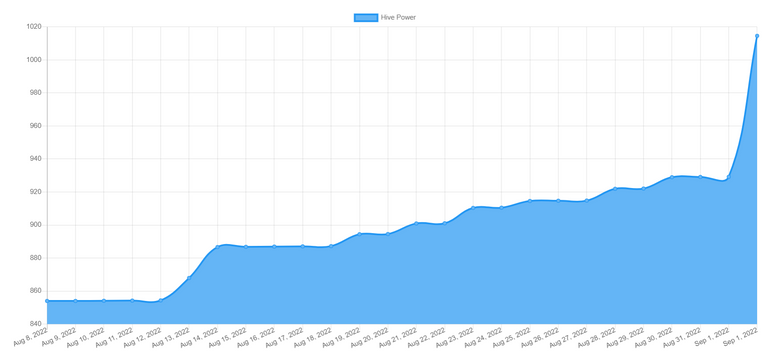 After the Power up
That's some spike right there. I'm just really happy to have gotten up to 1000 hp. I remember back in March when it seemed impossible and now it's like a dream come true. Hard work and consistency really does pay. You can bet that I'm not stopping here. No way! There's a lot more power to gain and I want it all.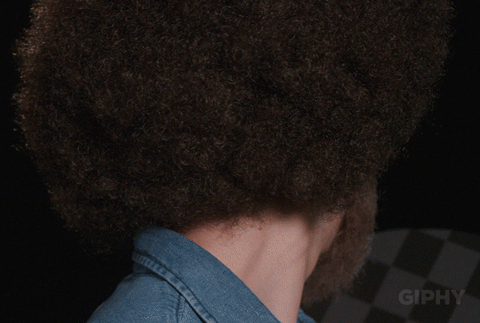 Source
---

Thanks for your time!

---
---