Why I Believe in Bitcoin - Yabapmatt
Greetings, Splinterlands!
'The force for freedom in the world'!
This is how Yabapmatt describes Bitcoin. But, before we talk about Bitcoin, let's talk about what a crazy few days we have had.
I had this video planned to share for the past week and with events concerning SVB (Silicon Valley Bank), in which a bank run and a capital crisis led to the second-largest failure of a financial institution in US history, this video is now even more relevant.
And because of the aforementioned events of the last forty eight hours, this is one of the reasons why people strongly believe in Bitcoin.
This quote is taken from the Bitcoin reddit community, 'Unlike traditional currencies such as dollars, bitcoins are issued and managed without any central authority whatsoever: there is no government, company, or bank in charge of Bitcoin. As such, it is more resistant to wild inflation and corrupt banks. With Bitcoin, you can be your own bank.'
With Bitcoin, you can be your own bank! Once you wrap your head around that sentence, some people's lives can never be the same again!
Bitcoin is also becoming a flight for safety for many, as discussed by Invest Answers who mentions how people have been trading their stable coins for Bitcoin.
I have recently started following Simon Dixon whose been studying Bitcoin since its inception. His philospohy is simple, pay yourself first and have more Bitcoin this month than you did the previous month.
Disillusioned after the 2007-2008 Global Financial Crisis, Matt also turned to Bitcoin, and some may argue, one of the main reasons why there is Splinterlands today.
No one can predict the future, but we can do our own research and make valued decisions.
What you do is entirely up to you, but I know what I trust in, and I definitely know what I don't trust in.
The above video is an extract from one of our most recent conversations with Matt Yabapmatt, CPO of Splinterlands.
When Matt speaks, the community listens, so I strongly recommend listening to the full episode, on Spotify or Youtube.
Enjoy
The People's Guild...Everyone's Welcome and the Dues Are Free
P.S. If you're interested in playing this wonderful game, click on the link below!
---
Check out the episode
---
(Unsupported https://open.spotify.com/embed/episode/4N2Rfh92Qzt4dLQr7uDv6z?utm_source=generator)
---
---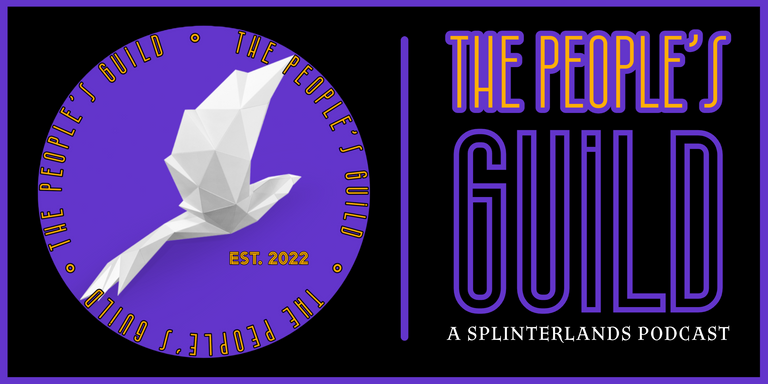 Welcome to the People's Guild
We are @thewascalwabbits & @bjangles and we're pleased to present to you another episode of the People's Guild: A Splinterlands Podcast
We are always looking to hear personal journeys through Splinterlands. If you'd be keen to hop on the show and share yours with us, drop us a line and we'd love to have you on! Leave us a comment below or reach out to us via Twitter.
---
We drop new episodes every Thursday UTC, so don't forget to subscribe to the show wherever you get your podcasts!
---
Join us in our Splinterlands journey by creating your own battle mage!
---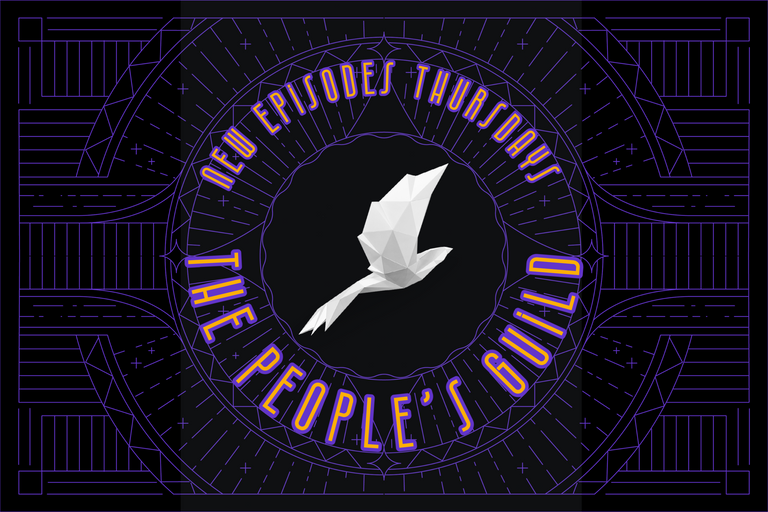 ---
---