Steem Monsters Daily Tip + 500 DEC Daily Give Away #197(NO UP-VOTE RE-STEEM FOLLOW REQUIRED)

It seems like a lot more people are reading my tips so today I got a really good one and it rides on the back of yesterdays comment.
TODAYS TIP- Bidding for really cheap cards or to flip them for profit.
Step one figure out what card you are trying to upgrade or you want to add to your DECK
Step two- go to peakmonsters.com and click on market and find your card of choice and click on bid.
Step three- Put in the price you are willing to pay* make sure you have that much money on your account
How to add money, its easy. top right corner scroll over your name and click on profile. on the left side a blue box says deposit and then the rest is obvious and is taken from your Steem wallet.
my success
$6 market price my bid/purchase $3.1
$1 market price my bid /purchase $.61
$.92 market price my bid /purchase$.60
One last thing, may people try to just dump some cards so they put the price really low or check low bid and sell it for that price. in peakmonsters click on any card and it will have lowest bid. Putting your bid a few cents more is a good way to get that card, it might also take some time so if urgency is what you need this tip may not be for you.
If you bid on a bunch of card for %10 of their value so price 1.00 your bid .10 and just wait. some of these will get filled and you can flip them for a profit or burn them for DEC at a profit.
There are so many ways to make some money while building your DECK and having fun. I will keep sharing my ways with you as long as I have more to share.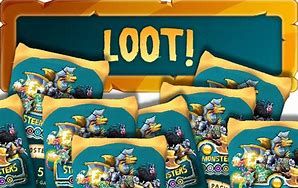 Todays give away
Comment if you have a tip for new people on anything steem monsters(get good lolz)
Yesterdays winner is a first time winner I believe @chireerocks, congrats. go give him a follow and some love, looks like here a solid channel. 500 DEC already sent budddy.
See you all tomorrow, beyond.
---
---