About SPS Staking
Hello friends.
I started playing Splinterlands over a year ago.
From there, I got Gaming NFT Cards and DEC Tokens.
I bought SPT Tokens and started staking and earned SPT Curating Rewards.
I Received more than 300 SPS as SPS Airdrop from the above in one year.
I sold Gaming NFT Cards from Splinterlands.
From that, I got more than 10000 DEC Token.
More than 10000 DEC Tokens were sold with HIVE.
I was able to purchase SPS 290 with these HIVE.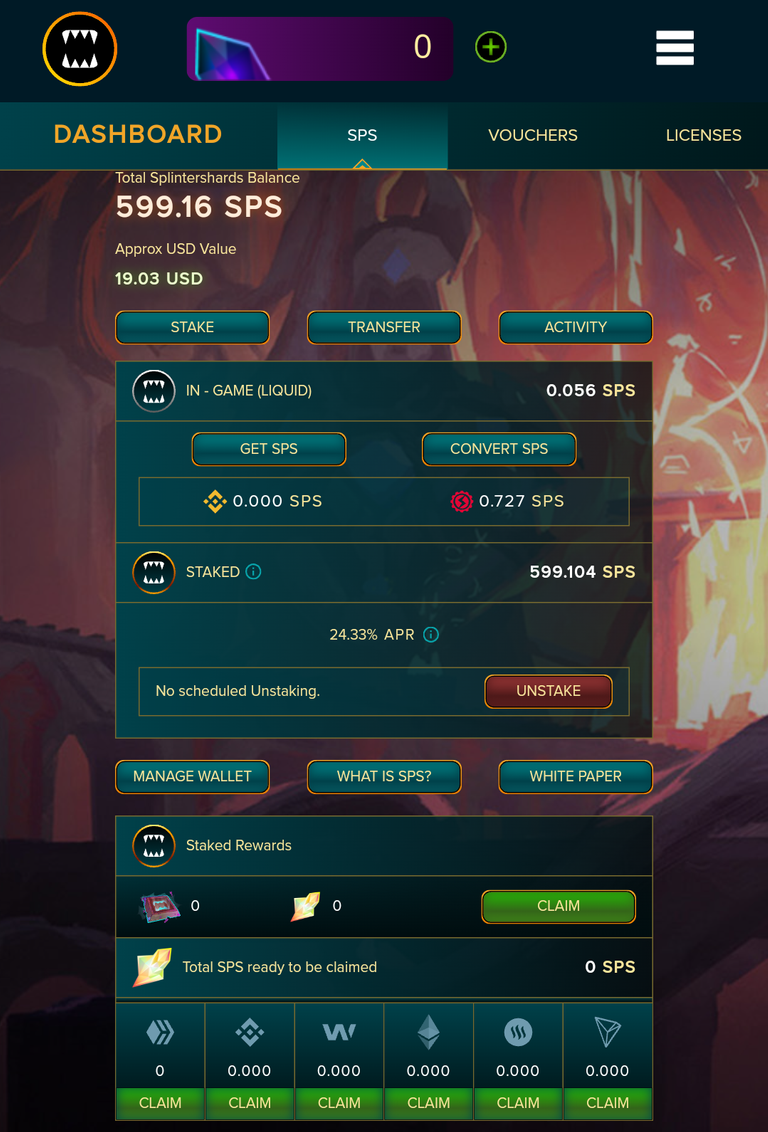 Now that SPS 590 is staking.
From there to get SPS and GLG Token.
But I still have to learn how to get GLG Token from SPS Staking.
If you know, please share with me.
Tin Aung Soe
[Burmese]
မင်္ဂလာပါ မိတ်ဆွေတို့ရေ။
ကျွန်တော်သည် လွန်ခဲ့သော တစ်နှစ်ကျော်မှ Splinterlands ကို စတင် ကစားခဲ့သည်။
ထိုမှ Gaming NFT Cards and DEC Tokens ရရှိခဲ့သည်။
ကျွန်တော်သည် SPT Tokens ဝယ်ယူပြီး Staking ပြုလုပ်ကာ SPT Curating Rewards ရယူခဲ့သည်။
အထက်ပါတို့မှ SPS Airdrop အဖြစ် SPS 300 ကျော် ရရှိခဲ့သည်။
ကျွန်တော်သည် Splinterlands မှ Gaming NFT Cards ကို ရောင်းချခဲ့သည်။
ထိုမှ DEC Token 10000 ကျော် ရရှိခဲ့သည်။
၎င်း DEC Tokens 10000 ကျော်ကို HIVE ဖြင့် ရောင်းချခဲ့သည်။
၎င်း HIVE များဖြင့် SPS 290 ဝယ်ယူနိုင်ခဲ့သည်။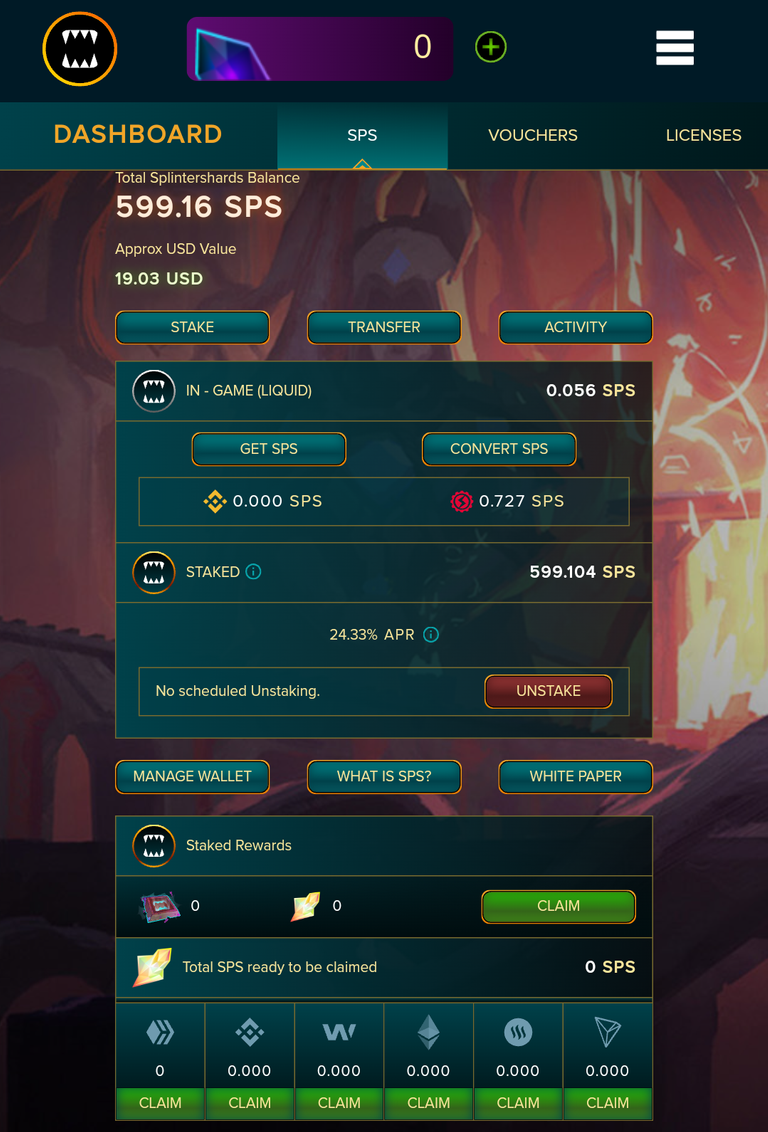 ယခုအခါ ထို SPS 590 ကို Staking ပြုလုပ်ထားသည်။
ထိုမှ SPS and GLG Token ရယူရန် ဖြစ်သည်။
သို့သော် GLG Token ကို SPS Staking မှ မည်သို့ ရယူရမည်ကို လေ့လာရဦးမည်။
သင်တို့ သိပါလျှင် ကျွန်တော့်ကို မျှဝေပေးပါလား။
တင်အောင်စိုး
---
---