My Battle Experience for Low Mana Cap
Hello friends.
Today, I will share a little bit about Splinterlands Game.
In the Splinterlands Battle, I usually use Dragon Summoner DRAKE OF ARNAK and Death Monsters for a few Mana Caps.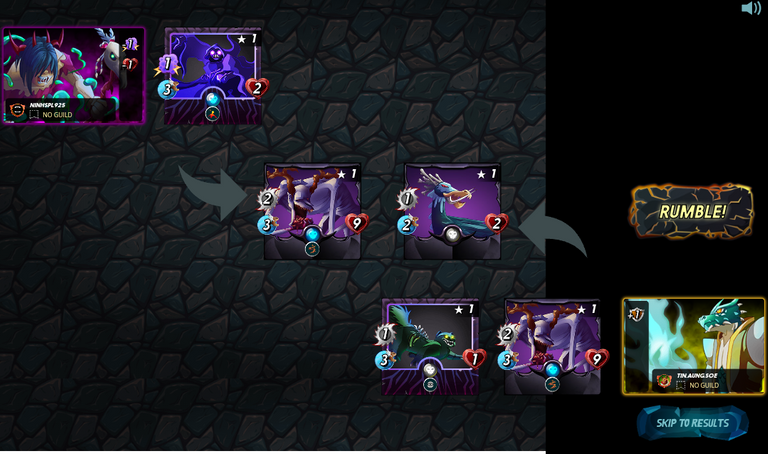 With less mana cap, you can choose low health splinter and use fewer cards, can you?
So I decided that what I really needed to do was learn how to use the Dragon Summoner Armor to increase my resistance to Enemy Team attacks.
This series is about building a team that usually wins.
You can check out my correct idea at the Battle Link below, and you can try it out for yourself.
https://splinterlands.com?p=battle&id=sl_6095361f974ffcb34dd6a529a14dab35&ref=tin.aung.soe
So what do you think, friends?
I share this experience after repeated battles.
Thank you for everything.
Tin Aung Soe
[Burmese]
မင်္ဂလာပါ မိတ်ဆွေတို့ရေ။
ဒီနေ့တော့ Splinterlands Game အကြောင်း အနည်းငယ် မျှဝေပါဦးမယ်။
Splinterlands Battle မှာ Mana Cap အနည်းငယ်သာ ရလျှင် ကျွန်တော် အသုံးပြုလေ့ ရှိတာကတော့ Dragon Summoner DRAKE OF ARNAK and Death Monsters များပါ။
Mana Cap နည်းတဲ့အခါ Health နည်းတဲ့ Splinter တွေကို ရွေးချယ်ရနိုင်သလို Card အရေအတွက်လည်း နည်းနည်းပဲ သုံးနိုင်တယ် မဟုတ်လား။
ဒီတော့ ကျွန်တော်က Enemy Team ၏ တိုပ်ခိုက်မှုကို တစ်ကြိမ် ပိုမို ခံနိုင်စွမ်း ရှိစေရန် Armor ဖြည့်ပေးတဲ့ Dragon Summoner ကို သုံးရခြင်းပါပဲ။
ဒီအတွဲကတော့ များသောအားဖြင့် နိုင်လေ့ရှိတဲ့ Battle Team တည်ဆောက်မှုပါပဲ။
ကျွန်တော်၏ အယူအဆ မှန်မမှန်ကို အောက်ပါ Battle Link မှာ ဝင်ရောက် ကြည့်ရှုနိုင်သလို မိတ်ဆွေကိုယ်တိုင်လည်း လက်တွေ့ တိုက်ပွဲဝင်ကြည့်ပါ။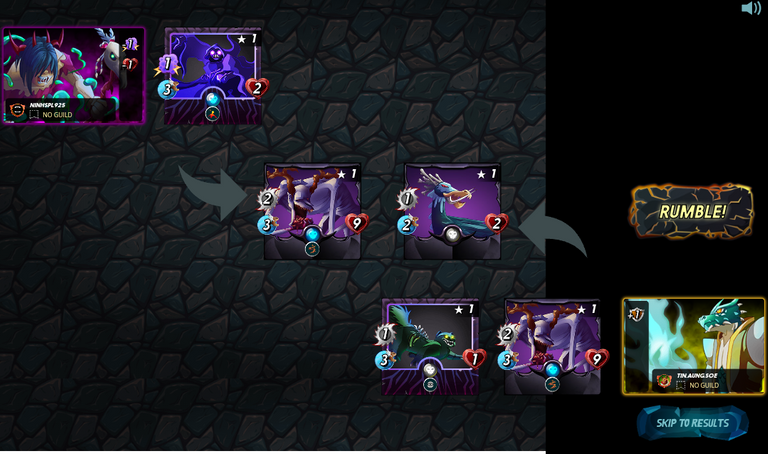 https://splinterlands.com?p=battle&id=sl_6095361f974ffcb34dd6a529a14dab35&ref=tin.aung.soe
ကဲ ဘယ်လိုသဘောရလဲ မိတ်ဆွေတို့ရေ။
ဒီအတွေ့အကြုံကို ကျွန်တော်က အကြိမ်ကြိမ်အခါခါ တိုက်ပွဲဝင်ပြီးမှ ပြန်လည်မျှဝေပေးတာပါ။
အရာအားလုံး အတွက် ကျေးဇူးတင်ပါသည်။
တင်အောင်စိုး
---
---