Crypto Analysis | SPS Outlook and Confirmation

Good day Hiveians!
Join me in analyzing the crypto markets!
The bullish movement has been confirmed (which is not a wonder considering the presale of Chaos Legion starting in some days), in fact it was even more bullish than I anticipated! Originally I thought that we could see a correction back to the breakout trend line seen here: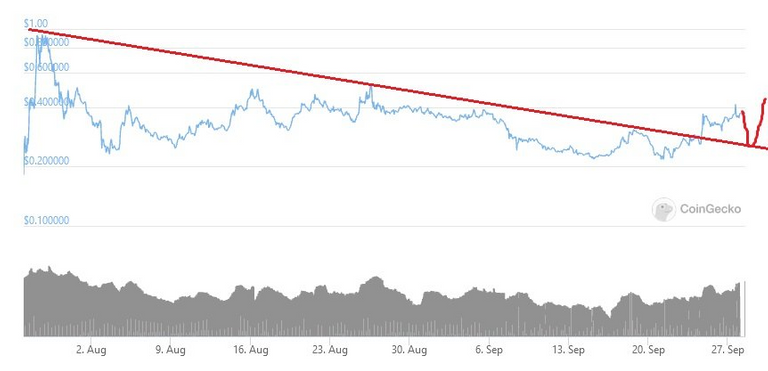 But prices kept rising, and the correction (which did occur but was on a much smaller scale) turned into an impulse wave. Coins/Tokens generally rally when such a breakout (often out of a triangle) occurs.
You can see this better here: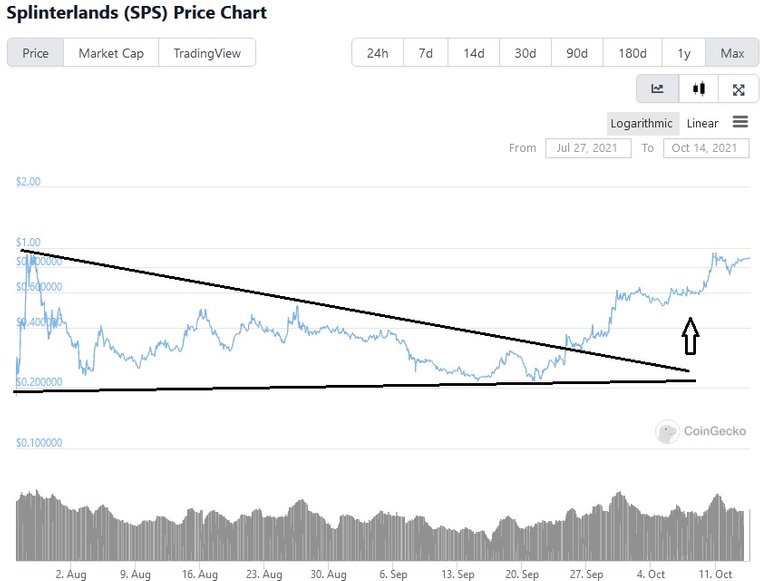 Axie Infinity is a coin I like to compare SPS to. It has a similar supply and they both are probably the most successful blockchain games as of now. Looking at the chart is quite exciting if SPS does something similar. I have drawn SPS into this chart (price and date are approximated) and you can see how AXS moved upward once it broke out of the resistance which is similar to the one we saw/see in SPS.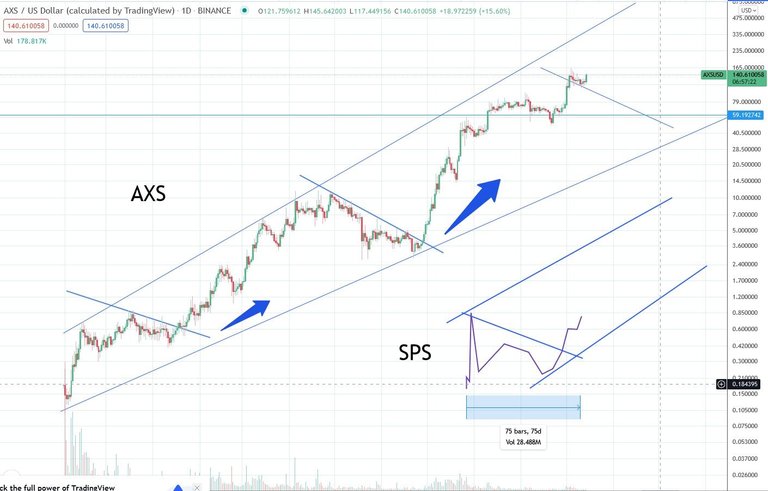 I would expect to continue to climb until about 2-3$ before seeing a 40-50% correction. But this should be followed by a continued bullish movement to 10$+!
---
As a general reminder: Please keep in mind that none of this is official investment advice! Crypto trading entails a great deal of risk; never spend money that you can't afford to lose!

⛅🌦🌧🌦🌧🌨☁🌩🌦⛅🌧☁🌤🌥🌪🌧🌨🌩⛅🌦☁🌤🌥🌤⛅🌤⛅🌦⛅

⛅🌦🌧🌦🌧🌨☁🌩🌦⛅🌧☁🌤🌥🌪🌧🌨🌩⛅🌦☁🌤🌥🌤⛅🌤⛅🌦⛅

---
---