Splinterlands Season Rewards + Chaos Legion!
Another season ends...
And I have stuck to my tactic to rent out my cards to the lowest CP level and play in that league which I think has been a success. That means that I am "stuck" in Gold II (for a really long time now) and I will get 26 loot chests.
What did they reveal?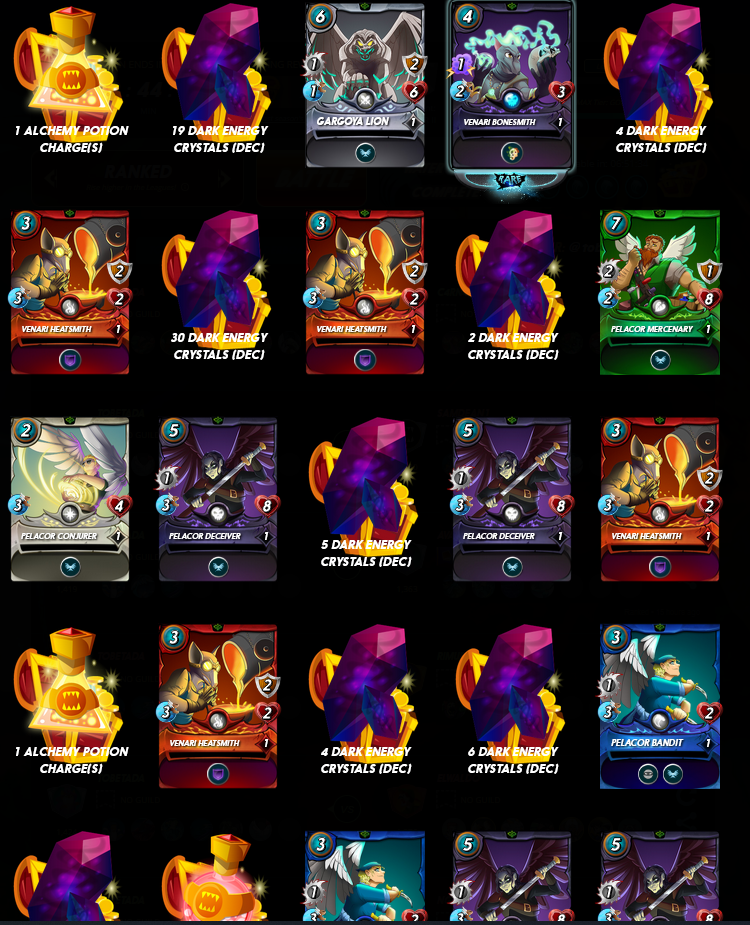 Seems that I got more cards than usual and in turn much less potions and DEC rewards. However, only one was a rare card. To me it seems quite difficult to get some of the rare and epic cards since they introduced these reward cards. Yet I did get 2 legendaries as well at some point.
With these rewards it probably would have made more sense to rent out my deck, but in just 6 days Chaos Legion will start...
Did you buy some chaos packs? Or are you intending to?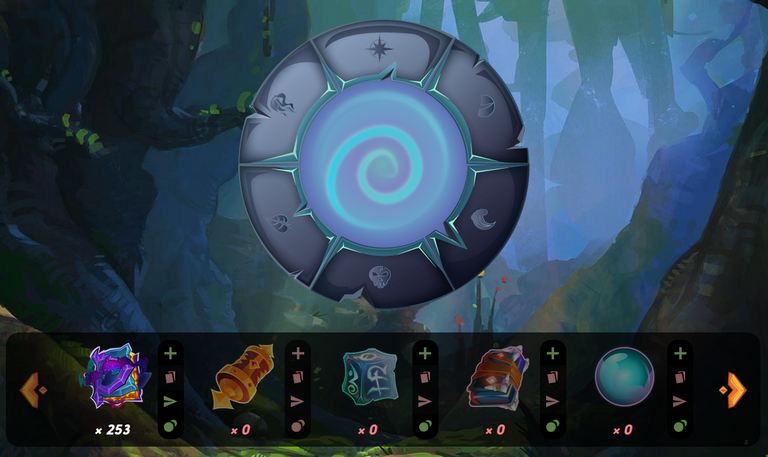 These bad guys are just waiting to be opened ;)

⛅🌦🌧🌦🌧🌨☁🌩🌦⛅🌧☁🌤🌥🌪🌧🌨🌩⛅🌦☁🌤🌥🌤⛅🌤⛅🌦⛅

⛅🌦🌧🌦🌧🌨☁🌩🌦⛅🌧☁🌤🌥🌪🌧🌨🌩⛅🌦☁🌤🌥🌤⛅🌤⛅🌦⛅

---
---