Playing Splinterlands games
Hello Blockchain Gaming Community and Players of the Splinterverse.
Today, I will present a game that I won when I played the splinterlands game.
Battle rules
Mana cost -17
Summoner - THADDIUS BROOD.
THADDIUS BROOD
THADDIUS BROOD is a very useful summoner. His ability to reduce the enemy team by 1hp and 1 magic damage makes him a very useful summoner.
Position 1-Cursed windeku
Physical damages -2
Health. -9
Speed ​​-3
ABILITY: Thorns
A useful ability that can counter any attack from Melee monsters.
Position 2-Silent Sha-Vi
Physical damages -2
Health. -5
Speed ​​-3
ABILITY: Sneak
When the enemy team attacks the monsters, they mainly attack the last monsters. They are the type of assassins.
Position 3 - UNDEAD BADGER
Physical damages -1
Health. -1
Speed ​​-3
When the enemy team attacks the monsters, they mainly attack the last monsters. They are the type of assassins.
Round 1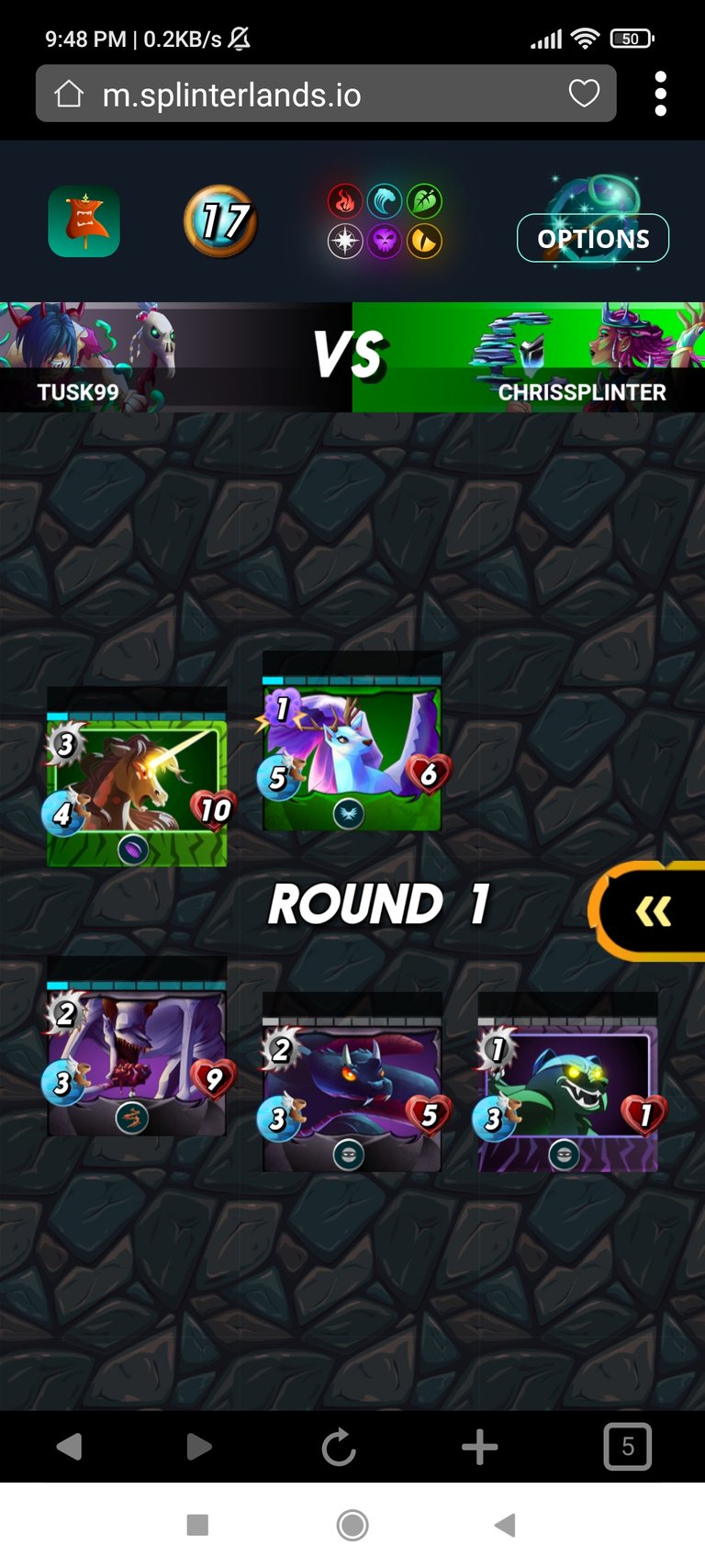 In Round 1, the enemy team placed the Unicorn Mustang at the front.
Unicorn Mustang
Physical damages -3
Health. -10
Speed. -4
Ability.voild
Enemy team reduced every attack with magic damage. One unfortunate thing for him was that I didn't have any monsters that attack using magic damage.
It hurt him because of his ability. It hurt him a lot to feel the feeling of being retaliated by his own attack.
Round 2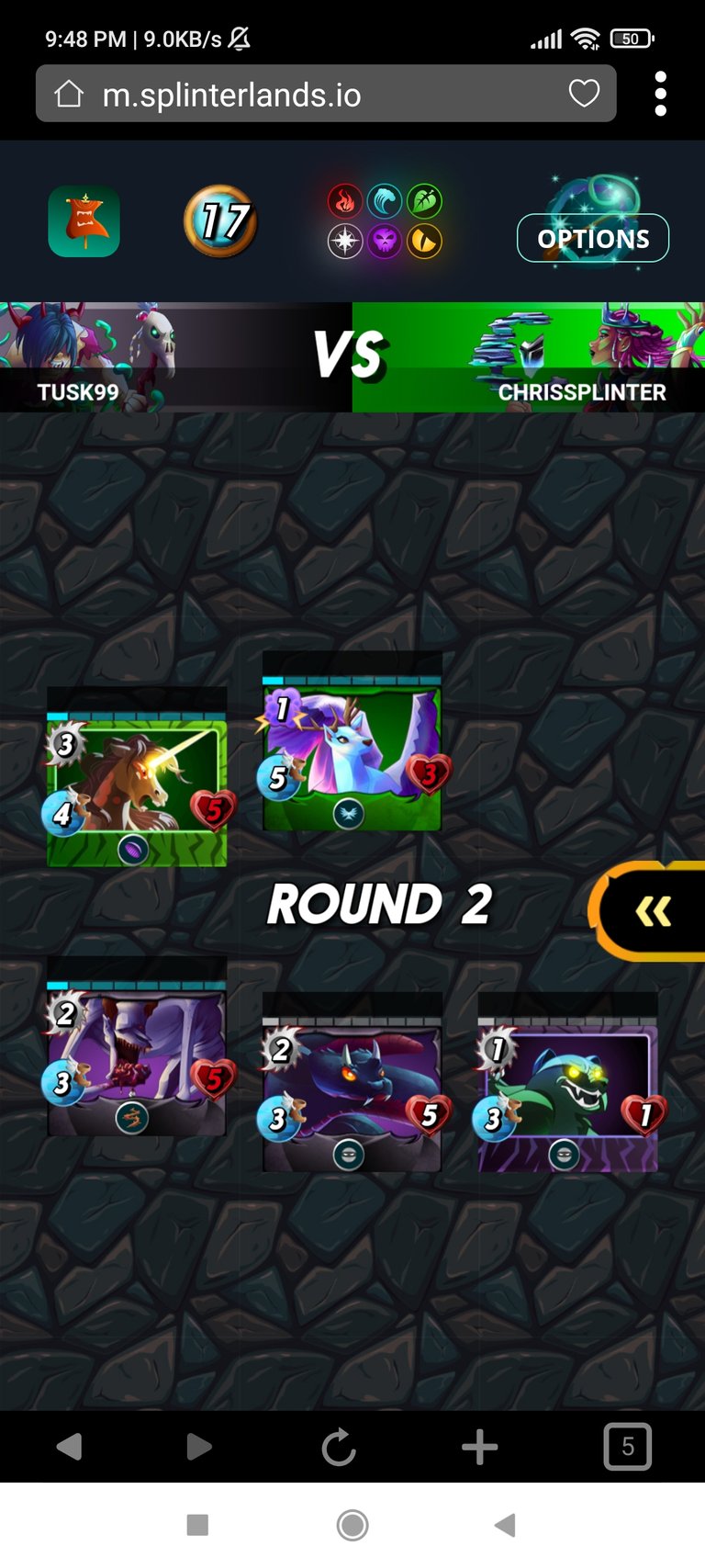 At the beginning of Round 2, my team's Silent Sha-Vi and Cursed Windeku joined forces to defeat the enemy team's Regal Peryton.
Regal periton
Magic damage -1
Health. -6
Speed. -5
Ability-flying
It reduces the attack vulnerability of all monsters without the ability to fly. In other words, it can be said to be a miss.
Final Round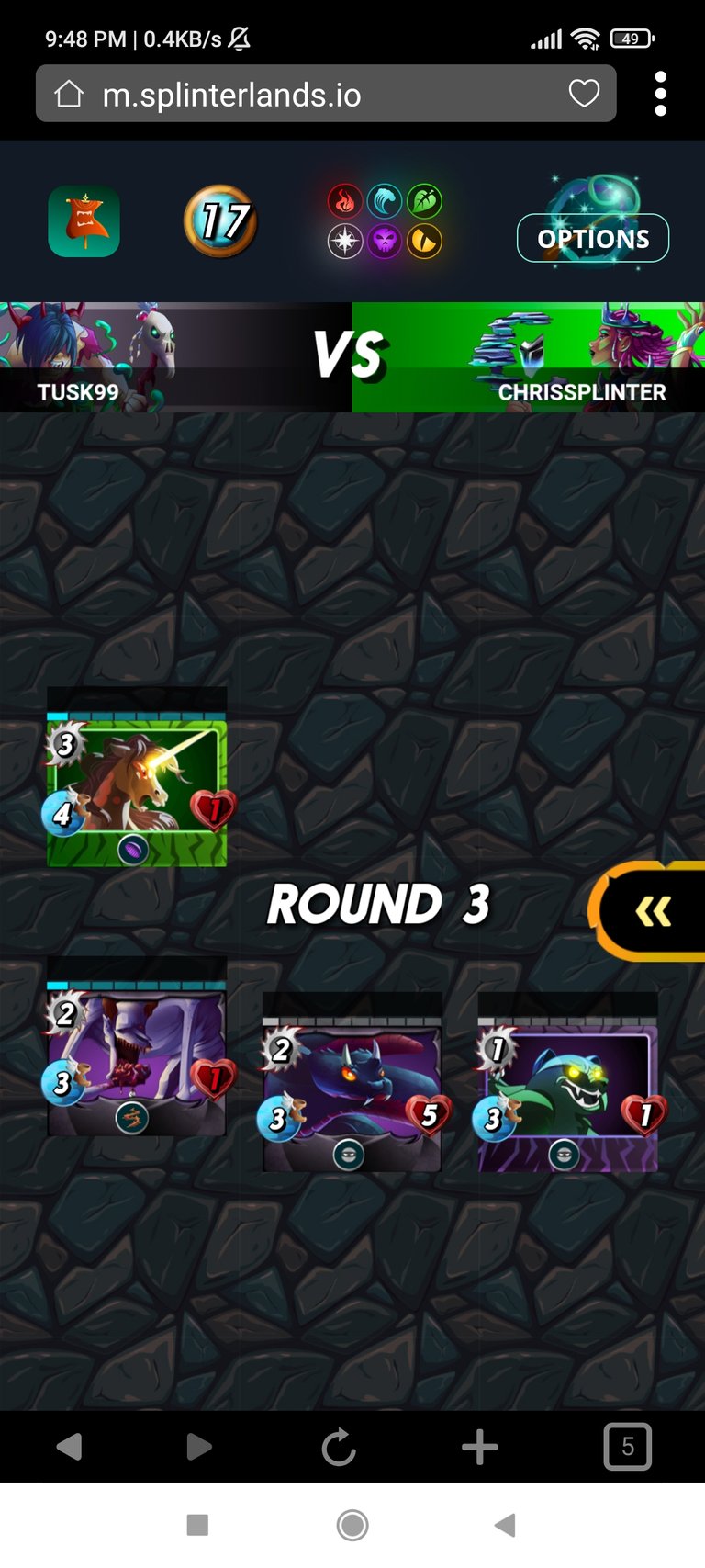 In the Final Round, Unicorn Mustang killed himself with his damage attack, ending the battle and I won.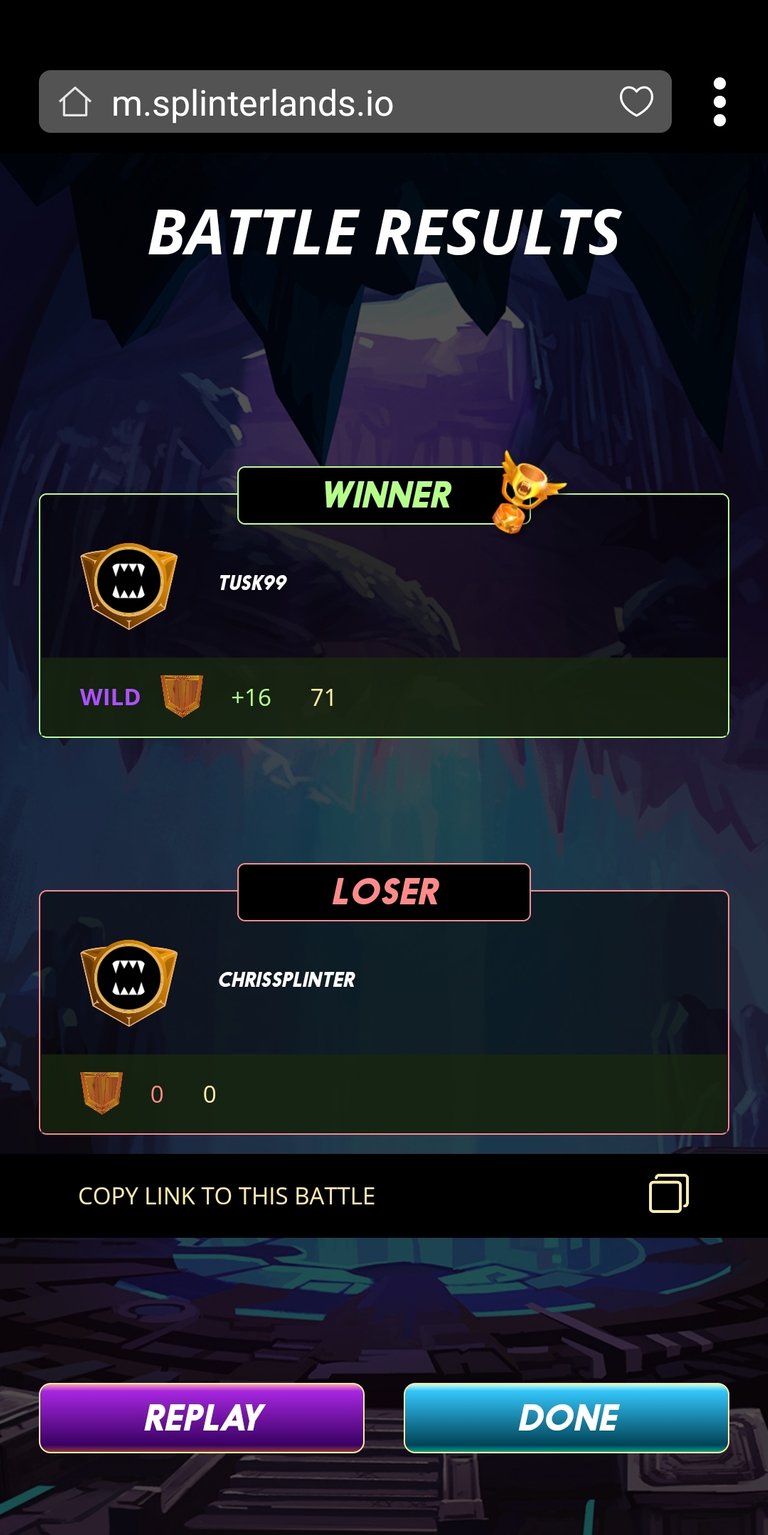 I won Rating point +16, Reward Points +71 as a reward for this game battle. I would advise you to try your best to play as you can get as many prizes as you can if you play carefully.
Thank you for your paying attention to my presentation. Have a Great day to all the players of Splinterlands.
---
---