CREATING LORE OF THE NEW CARDS: WATTER CALLER - SPLINTERLANDS PT/EN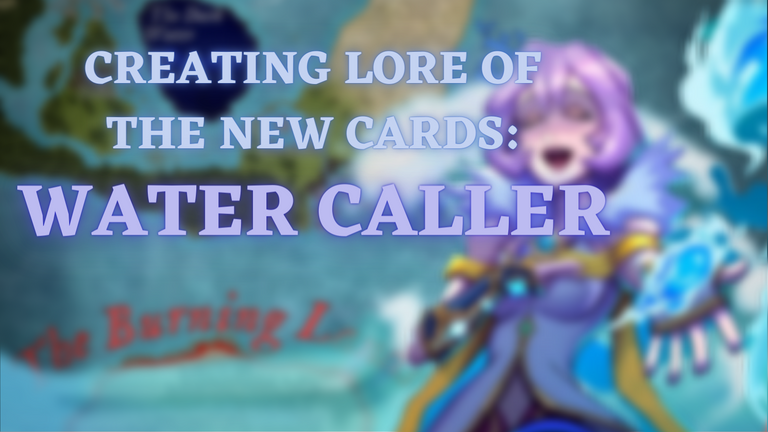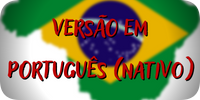 Amanhã será liberado a abertura dos packs da expansão Riftwatchers em Splinterlands e veremos muitas novidades surgindo no jogo e modificando bastante a maneira como jogamos atualmente. Entretanto hoje eu não quero falar sobre gameplay e sim sobre as Lores dessas cartas novas.
Sempre que uma carta é lançada ela trás consigo um background que insere a carta no universo de Splinterlands e te permite conhecê-la melhor. Algumas são simples e outras possuem histórias muito complexas, e meu objetivo hoje é imaginar como seria a lore de algumas das cartas novas antes da lore original ser lançada.
Após o lançamento vamos fazer a comparação sobre o quão diferente está a minha lore da lore original 🤣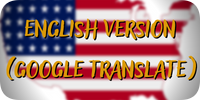 Tomorrow the opening of the Riftwatchers expansion packs will be released in Splinterlands and we will see many new features appearing in the game and greatly modifying the way we currently play . However today I don't want to talk about gameplay but about the Lores of these new cards.
Whenever a card is released, it brings with it a background that inserts the card into the Splinterlands universe and allows you to get to know it better. Some are simple and some have very complex stories, and my goal today is to imagine what the lore of some of the new cards would have been like before the original lore was released.
After the release we will compare how different my lore is from the original lore 🤣
---


LORE WATER CALLER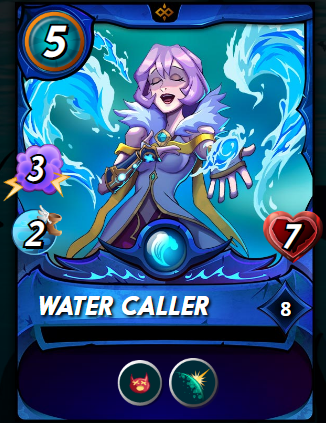 As Water Callers são membros da valorosa Escola de Magia de Splinterlands que está localizada em Ninhelm, o povoado sob o pé do pico Naka que vive sobre suas próprias leis e estão protegidos pelo último Gigante de Gelo, possibilitando que estes estudantes possam se aprofundar nos conhecimentos mágicos da água e utilizá-los para expandir seu domínio pelo continente.

Tendo terminado seus estudos finalmente havia chegado a hora de colocar em prática seu propósito de convocar o poder da água em territórios estrangeiros. Este era seu destino e a Water Caller estava disposta a cumprí-lo utilizando sua voz encantadora.
A caravana da Escola de Magia foi formada e eles partiram rumo aos estaleiros de Anenon para conseguirem atravessar o mar diretamente para as Terras Ardentes. Esta era uma missão muito perigosa pois todas as outras investidas de Azmaré acabaram falhando pela falta de água nos domínios ardentes. Esperava-se que agora seria diferente com as Water Caller trazendo consigo as águas do oceano para banhá-las com poder e finalmente conseguirem adentrar e dominar parte do território inimigo.
O navio zarpou pela manhã e todos os presentes estavam se preparando para o confronto que aconteceria daqui alguns dias. O coro das Water Callers podia ser ouvido por quilômetros enquanto elas cantavam e controlavam as ondas do oceano ao seu favor, moldando a água e tecendo diversos tipos de formas elaboradas com a água.
Conforme o navio se proximava das Terras Ardentes o ambiente se tornava menos úmido e dava lugar para um céu cinza e com muita fumaça no ar. As Water Callers sentiram o impacto de se aproximar do território inimigo em sua magia, percebendo que a água estava menos responsiva conforme se aproximavam dos rios de lava que cercavam as Terras Ardentes.
Mesmo assim elas não desanimaram e conforme o navio foi parando por não conseguir mais se aproximar, as Water Callers começaram a se posicionar olhando diretamente para as Terras Ardentes e começaram a cantar em coro a canção mais antiga de Azmaré, trazendo consigo a magia mais profunda dos mares. O oceano dançava conforme as vezes das Water Callers e começava a serpentear entorno do navio, erguendo-se ao céu como um vórtice, aumentando de tamanho conforme mais e mais água era atraída pelo canto das Water Callers. Aquele intenso ritual requeria muito poder e concentração, mas as Water Callers estavam dispostas a sacrificar tudo que podiam para finalmente dar a oportunidade para Azmaré conseguir invadir as Terras Ardentes e assim elas fizeram.
Após criar um enorme vórtice de água que estava deformando todo o oceano em seu entorno, o canto das Water Callers começou a se modificar, remoldando a água e movendo-a na direção das Terras Ardentes. O que antes era um vórtice que puxava cada vez mais água para o seu tamanho agora estava caminhando na direção do território inimigo ao mesmo tempo em que se espalhava, formando uma onda tão gigante que nunca antes fora vista em toda a história do continente. As Water Callers cantavam com suas mentes concentradas na magia da água, evocando todo o poder que adquiriram em Azmaré para controlar o oceano e fazê-lo invadir os rios de lava das Terras Ardentes. A gigantesca onda se chocou com os rios de lava e criou uma reação de vapor gigantesca que levou horas para se dissipar. Tudo que lhes restou foi esperar para descobrir se o plano havia funcionado, pois todas as Water Callers estavam exaustas por usarem tanto poder.
Conforme o vapor e a névoa foram se dissipando finalmente puderam avistar a oportunidade que tanto desejaram por séculos. O rio de lava que foi atingido foi totalmente obstruído pela imensa quantidade de água que foi arremessada, criando finalmente uma passagem segura da água diretamente até as Terras Ardentes. Aquele era o início de uma nova investida de Azmaré!
The Water Callers are members of the valiant Splinterlands School of Magic which is located in Ninhelm, the village under the foot of Naka peak that lives under its own laws and is protected by the last Frost Giant, making it possible to so that these students can delve into the magical knowledge of water and use it to expand their domain across the continent.

Having finished his studies, the time had finally come to put into practice his purpose of summoning the power of water in foreign territories. This was her destiny and Water Caller was willing to fulfill it using her charming voice.
The Magic School caravan was formed and they set out for the Anenon shipyards to cross the sea directly to the Burning Lands. This was a very dangerous mission as all of Azmaré's other attacks ended up failing due to lack of water in the burning domains. It was expected that now would be different with the Water Callers bringing the waters of the ocean with them to bathe them with power and finally manage to penetrate and dominate part of the enemy territory.
The ship set sail in the morning and everyone present was preparing for the confrontation that would take place in a few days. The chorus of the Water Callers could be heard for miles as they sang and controlled the ocean waves to their advantage, shaping the water and weaving all sorts of elaborate shapes out of the water.
As the ship approached the Burning Lands, the environment became less humid and gave way to a gray sky and a lot of smoke in the air. The Water Callers felt the impact of approaching enemy territory in their magic, realizing that the water was less responsive as they approached the rivers of lava that surrounded the Burning Lands.
Even so, they were not discouraged and as the ship stopped, unable to approach any more, the Water Callers began to position themselves looking directly at the Burning Lands and began to sing in chorus the oldest song of Azmaré, bringing with them the deepest magic. of the seas. The ocean danced in time with the Water Callers and began to snake around the ship, rising into the sky like a vortex, increasing in size as more and more water was drawn to the Water Callers' chant. That intense ritual required a lot of power and concentration, but the Water Callers were willing to sacrifice everything they could to finally give Azmaré the opportunity to invade the Burning Lands and so they did.
After creating a huge vortex of water that was deforming the entire ocean around it, the Water Callers' chant began to change, reshaping the water and moving it towards the Burning Lands. What was once a vortex pulling more and more water to its size was now heading towards enemy territory as it spread, forming a wave so gigantic that it had never been seen before in the entire history of the continent. The Water Callers sang with their minds focused on the magic of water, summoning all the power they had acquired in Azmaré to control the ocean and make it invade the rivers of lava in the Burning Lands. The gigantic wave crashed into the lava rivers and created a gigantic steam reaction that took hours to dissipate. All that was left for them was to wait to find out if the plan had worked, as all the Water Callers were exhausted from using so much power.
As the steam and mist dissipated, they finally caught sight of the opportunity they had longed for for centuries. The lava river that was hit was completely blocked by the immense amount of water that was thrown, finally creating a safe passage of water directly to the Burning Lands. That was the beginning of a new onslaught by Azmaré!

É assim que eu imagino a Water Caller e os seus poderes, realmente combinam muito com a arte da carta e suas habilidades. Caso você queira ver quais foram os cenários inseridos nesta lore eu as apresentarei à seguir e também deixarei o link do site que contem alguns conteúdos de Lore do Splinterlands, é algo realmente muito legal!
This is how I imagine the Water Caller and its powers, it really matches the art of the card and its abilities. In case you want to see what were the scenarios inserted in this lore I'll present them below and I'll also leave the link to the site that contains some Splinterlands Lore content, it's something really cool!
---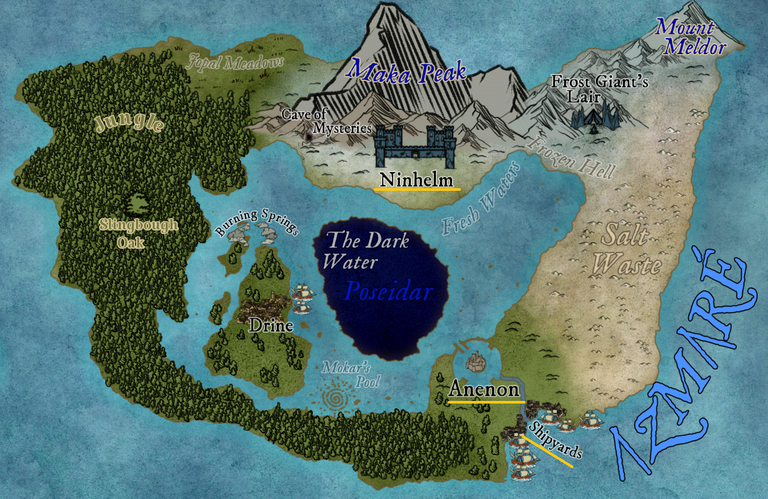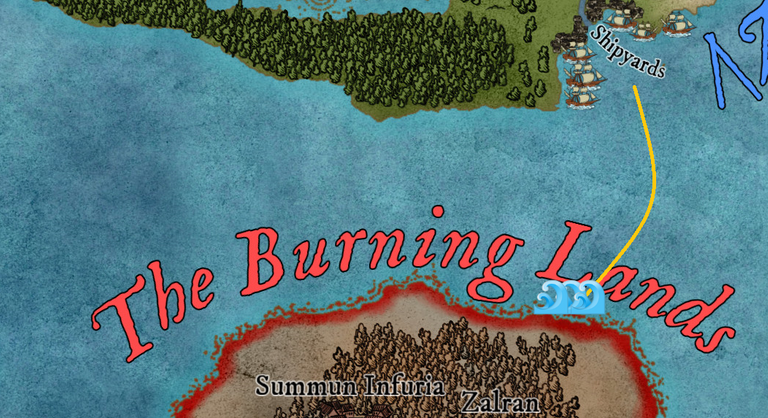 Eu gosto muito da Lore do jogo e gostaria de vê-la sendo cada vez mais explorada. Se você também se interessa em conhecer mais esse lado fantasioso e esquecer um pouco da gameplay poderá encontrar muito conteúdo no site Splinterlore. Espero que você tenha curtido esta lore e amanhã veremos que eu errei absolutamente tudo que eu imaginava sobre a Water Caller 🤣
Se você gostou, peço que deixe o seu "like" nessa postagem e me siga para ver outros conteúdos sobre Splinterlands. Beijos e até a próxima!
I really like the game's Lore and would like to see it being explored more and more. If you are also interested in knowing more about this fantasy side and forgetting about the gameplay, you can find a lot of content on the website Splinterlore. Hope you enjoyed this lore and tomorrow we'll see that I got absolutely everything wrong about Water Caller 🤣
If you liked it, please send a "like" on this post and follow me to see other content about Splinterlands. Kisses and until next time!
---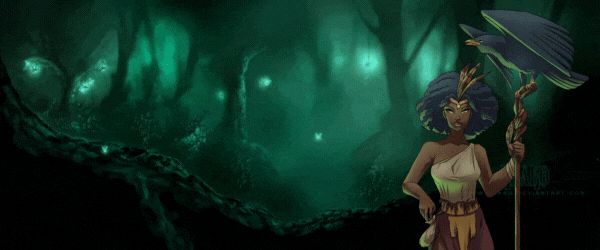 ---
---