Battle Deck Challenge Results ⚔ Splinterlands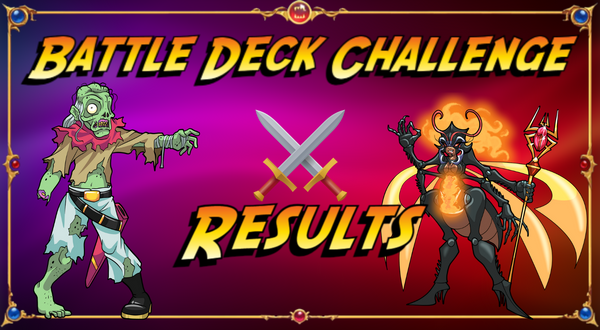 Alguns dias atrás eu criei o post Battle Deck Challenge para divulgar o novo recurso Decks do Peakmonsters. Algumas pessoas seguiram os passos e se inscreveram para o desafio, então chegou a hora de simular as batalhas entre os decks e descobrir qual é o melhor!
Conforme explicado no post original as batalhas serão simuladas no Splintertools e obedecerão ao critério de chance de vitória, o deck que possuir a maior chance de vitória será considerado o vencedor do combate. Vamos apresentar os participantes do Battle Deck na ordem em que os Decks foram enviados:

1- @Underlock


2- @Syel25


3- @Viniciotricolor


4- @Konaqua
Os competidores serão divididos em duas duplas, portanto o Underlock enfrentará o Syel25 e o Viniciotricolor enfrentará a Konaqua. Os vencedores da batalha se enfrentarão na final para definir quem será o ganhador do Battle Deck Challenge que receberá a Countess Sinash como prêmio!
Todas as batalhas deverão seguir as seguintes regras de combate:


Gold League

Wild Ranked

PRIMEIRA BATALHA ⚔
O Deck que eu utilizarei foi apresentado na postagem original, portanto a primeira pessoa que enviou seu deck para o desafio teve a vantagem de saber a minha composição. Eis então as duas equipes que se enfrentarão!



As escolhas do Syel foram muito sólidas e aproveitaram todas as brechas a minha composição. Além do Ravenhood Warden ser extremamente efetivo no level 6 o Venari Marksrat também é bastante útil para amplificar a força de duas cartas muito importantes. O resultado foi 100% de chance de vitória para o Syel25!

A proteção extra do seu time possibilitou que as cartas permanecessem vivas e desse tempo para os principais causadores de dano executarem sua função com maestria. Agora vamos descobrir quem o Syel25 enfrentará na final deste desafio!

SEGUNDA BATALHA ⚔



Nesta batalha tivemos a primeira composição sem o Doctor Blight, o Viniciotricolor foi modesto em suas escolhas e não pegou cartas de level máximo ou lendárias, porém se não fosse sua modestidade eu acredito que todas as composições usariam o Doctor Blight pois provavelmente é a carta do jogo mais forte custando 4 de mana.
A Konaqua foi a única que escolheu o Splinter de Fogo

par esse desafio entretanto a maioria das suas cartas são neutras, percebe-se que os jogadores são bem criativos ao criar os seus decks e mesmo tendo apenas dois splinters disponíveis podem surgir ideias completamente únicas. Ao colocar as duas composições no Splintertools obtemos 100% de chance de vitória para a Konaqua!

A Konaqua optou por um time bastante robusto com muita vida e capacidade de se curar, isso possibilitou que seu time vencesse sem nenhum problema o time inimigo que não possuía dano o suficiente para lidar contra tanta resistência. Agora vamos para a batalha final e descobrir quem será o ganhador do Battle Deck Challenge!

BATALHA FINAL ⚔



Duas composições bastante poderosas estão se enfretanto, entretanto alguns detalhes desbalancearam completamente essa disputa permitindo que o Syel25 obtivesse 100% de chance de vitória. O primeiro motivo foram as suas duas cartas com a habilidade Affliction

que conseguem inutilizar as duas curas do Deck da Konaqua. Além disso o Protect

do Ravenhood Warden mitigou bastante o Dano Corpo a Corpo

enquanto o combo Thadius Brood + Animated Corpse ignoraram completamente o Dano Mágico

.


Apesar de ambos os Decks serem muito efetivos e possuírem seus próprios pontos fortes e fracos, nesta batalha o Deck do Syel25 conseguiu counterar o oponente em todos os aspectos e por esse motivo ele é o grande campeão do Battle Deck Challenge e receberá como premiação a carta Countness Sinash!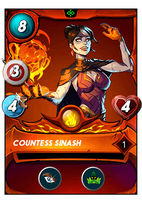 @Syel25 em breve enviarei o seu prêmio (esperando acabar a trava de aluguel). Esse desafio foi uma ótima maneira de expressar uma das utilidades dos Decks, mas existem muitas outras formas de aproveitar esse recurso então não perca tempo e acesse o Peakmonsters para experimentar! Caso tenha dúvidas sobre como fazer isso você pode acessar o meu tutorial demonstrando o passo a passo para criar seu primeiro deck!
Agradeço a todos os usuários que participaram desse desafio, a interação de vocês é extremamente importante e estou aberto para quaisquer sugestões de melhoria. Espero vê-los no meu próximo post!
Muito obrigado a todos que leram até aqui, espero que tenham gostado. Se vocês curtirem meus conteúdos, peço que deixem o seu voto na postagem e sigam o meu perfil para poderem acompanhar as futuras postagens.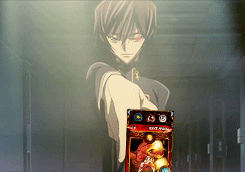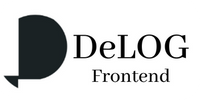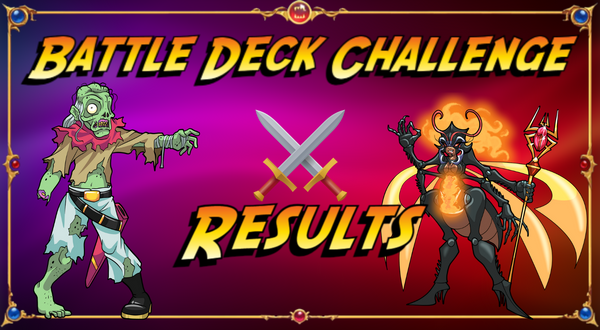 A few days ago I created the Battle Deck Challenge to promote the new Decks feature of Peakmonsters. Some people followed the steps and signed up for the challenge, so now it's time to simulate the battles between the decks and find out which one is the best!
As explained in the original post the battles will be simulated on Splintertools and will obey the criteria of chance of victory, the deck that has the highest chance of victory will be considered the combat winner. Let's introduce the Battle Deck participants in the order in which the Decks were submitted:

1- @Underlock


2- @Syel25


3- @Viniciotricolor


4- @Konaqua
The competitors will be split into two pairs, so Underlock will face Syel25 and Viniciotricolor will face Konaqua. The battle winners will face each other in the final to determine the winner of the Battle Deck Challenge who will receive the Countess Sinash as a prize!
All battles must follow the following battle rules:


Gold League

Wild Ranked

FIRST BATTLE ⚔
The Deck I will be using was featured in the original post, so the first person who submitted their deck for the challenge had the advantage of knowing my composition. So here are the two teams that will face each other!



Syel's choices were very solid and took advantage of all the loopholes to my composition. Besides Ravenhood Warden being extremely effective at level 6 the Venari Marksrat is also very useful for amplifying the strength of two very important cards. The result was 100% chance of victory for Syel25!

His team's extra protection enabled the cards to stay alive and gave time for the main damage dealers to perform their function masterfully. Now let's find out who Syel25 will face in the final of this challenge!

SECOND BATTLE ⚔



In this battle we had the first composition without the Doctor Blight, the Viniciotricolor was modest in his choices and did not take max level or legendary cards, however if it were not for his modesty I believe all compositions would use the Doctor Blight as it is probably the strongest card in the game costing 4 mana.
The Konaqua was the only one who chose the Fire Splinter

for this challenge however most of her cards are neutral, you can see that players are very creative when creating their decks and even with only two splinters available completely unique ideas can emerge. By putting the two compositions into Splintertools we get 100% chance of victory for Konaqua!

Konaqua opted for a very robust team with a lot of life and healing ability, this enabled her team to beat without any problems the enemy team that did not have enough damage to deal against so much resistance. Now let's get to the final battle and find out who will be the winner of the Battle Deck Challenge!

FINAL BATTLE ⚔



Two very powerful compositions are facing each other, however some details completely unbalanced this contest allowing Syel25 to get a 100% chance of victory. The first reason was his two cards with the Affliction

ability that can make both of Konaqua's Deck heals useless. In addition the Protect

of Ravenhood Warden greatly mitigated the Melee Damage

while the Thadius Brood + Animated Corpse combo completely ignored the Magic Damage

.


Although both Decks are very effective and have their own strengths and weaknesses, in this battle the Deck of Syel25 managed to counter the opponent in every aspect and for this reason he is the grand champion of the Battle Deck Challenge and will receive the Countness Sinash card as a prize!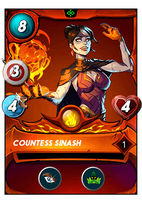 @Syel25 I will send you your prize soon (waiting for the rental lock to run out). This challenge was a great way to express one of the uses of Decks, but there are many other ways to take advantage of this feature so don't waste any time and go to Peakmonsters to try it out! If you have questions about how to do this you can check out my tutorial demonstrating the step by step process of creating your first deck!
Thanks to all users who participated in this challenge, your interaction is extremely important and I am open to any suggestions for improvement. Hope to see you in my next post!
Thank you so much to everyone who read this far, I hope you enjoyed it. If you like my content, I ask you to send your vote on the post and follow my profile so you can read future posts.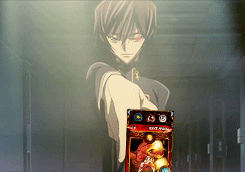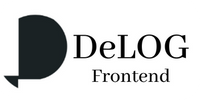 ---
---