Campaign Mode? ⚔ Splinterlands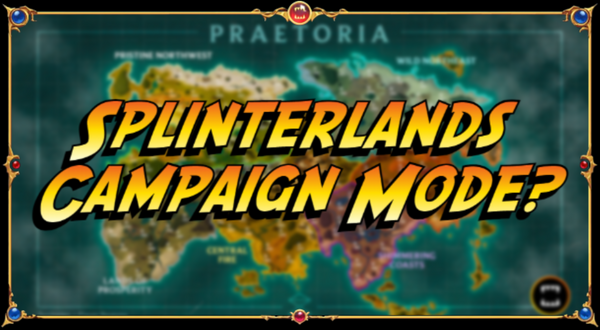 Hoje eu estava refletindo sobre as possíveis maneiras que o Splinterlands poderia aprimorar sua experiência de jogo para atrair e reter jogadores. Eventualmente as Lands poderão acrescentar uma camada extra de diversão ao adicionar uma nova mecânica de poções às partidas, mas eu tenho certeza que isso não seria o suficiente e que mais coisas ainda precisarão ser feitas, mas o que?
Antes de conhecer a Hive eu já havia jogado uma quantidade incalculável de jogos e fazia pouco tempo que eu estava me aventurando no Legends of Runeterra. Acredito que esse jogo nem precise de apresentações afinal é um produto da Riot. Após o lançamento do jogo e inúmeras atualizações, o próximo passo para sua evolução foi o grande desenvolvimento com foco no PVE (Player vs Ambiente).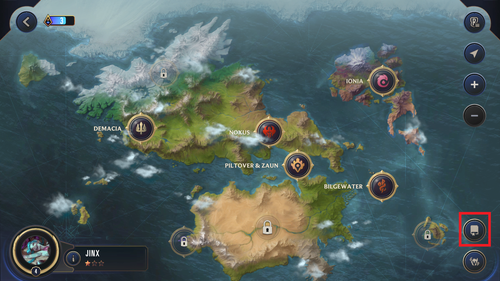 É claro que não podemos tentar comparar o desenvolvimento do Splinterlands com o do Legends of Runeterra, afinal há um abismo financeiro entre os dois. Apesar disso é possível se inspirar e ter ideias muito interessantes que poderiam ser implementadas no Splinterlands visando melhorar essa experiência inicial do jogador, criar tutoriais interessantes, treinar estratégias e ganhar recompensas.
Imagine que ao comprar seu Spellbook o jogador tenha acesso à campanha Inicial que é composta por várias missões tutoriais explicando as mecânicas do jogo e colocando o jogador para vivenciá-las (se você jogou LOR sabe exatamente do que eu estou falando, o que é bom deve ser copiado!). Ao finalizar essa campanha ele seria recompensado com cartas que facilitassem sua ascenção para o Prata (seja elas Soulbound ou não) e liberaria a possibilidades de outras campanhas, cada uma com objetivos diferentes.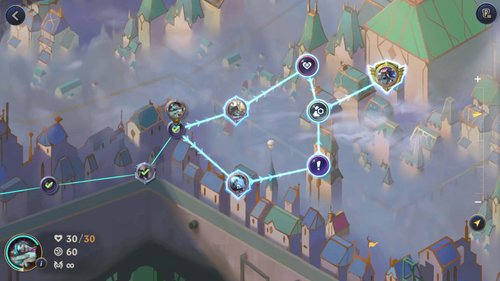 A ideia é que ao decorrer das campanhas o jogador passe por todas as habilidades, regras de combate e elementos do jogo, recebendo dicas sobre como se portar diante de cada situação. A melhor parte de tudo isso é que o jogador não seria obrigado a fazer o tutorial, mas é interessante para que ele aprenda a jogar e ganhe as recompensas de cada capítulo.
Eu não sei como tornar isso viável sem prejudicar outros jogadores que investiram dinheiro e poderiam ser prejudicados, mas acredito que ao longo das campanhas o jogador deveria ser bem recompensado com várias cartas que ao final da campanha fossem suficientes para permitir que ele consiga competir na liga Prata. Eu não estou falando sobre ter tudo maximizado e sim ganhar cartas fortes que possibilitem a competição com outros jogadores dessa liga. Além disso seria essencial que eles recebessem cópias dos invocadores raros até o level 3 (poderia ser uma nova coleção Soulbound) pois seria um ótimo incentivo para que o jogador nivele suas cartas e compre/alugue as outras que lhe interessarem.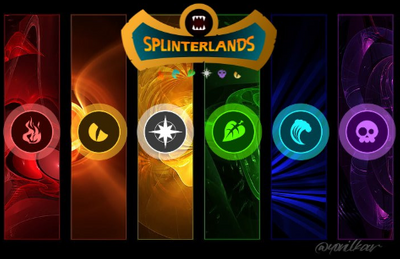 Imagine que exista uma campanha para cada elemento. Ao finalizar a campanha de Água

o jogador receberia um Invocador Level 3 (Soulbound ou não) e algumas cartas boas ao longo das missões. Esse jogador estará muito mais engajado e incentivado a adquirir outras cartas para melhorar sua coleção e competir no Splinterlands. Acrescente todos os outros elementos e teremos um jogador que já terá aprendido todas as mecânicas básicas e possuirá algumas cartas relevantes para permitir que ele consiga subir para o Prata III.
Esta é na minha opinião uma ótima maneira de incentivar os jogadores iniciantes a tentarem aprender sobre como jogar Splinterlands através de uma orientação direcionada e recompensas instigantes. Espero que esse conselho chegue à equipe de desenvolvimento para que eles possam analisar essa possibilidade. Em resumo as campanhas poderiam fornecer:

Tutoriais básicos e avançados sobre habilidades, regras e elementos.


Dicas, estratégias e orientações sobre como jogar melhor.


Boas recompensas para facilitar a ascenção do jogador à liga Prata.
Muito obrigado a todos que leram até aqui, espero que tenham gostado. Se vocês curtirem meus conteúdos, peço que deixem o seu voto na postagem e sigam o meu perfil para poderem acompanhar as futuras postagens.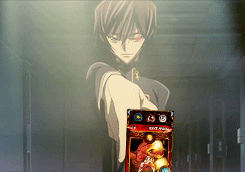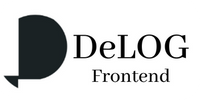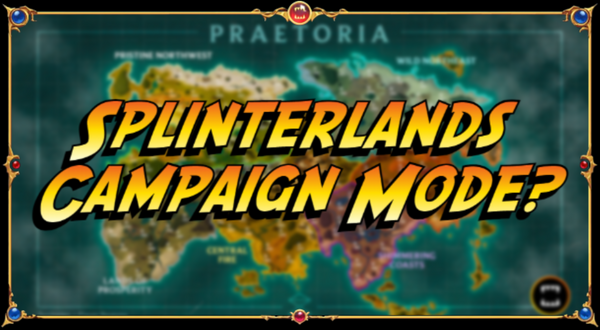 Today I was reflecting on the possible ways that Splinterlands could enhance its gameplay experience to attract and retain players. Eventually the Lands might add an extra layer of fun by adding a new potions mechanic to matches, but I'm sure that wouldn't be enough and more will still need to be done, but what?
Before I met Hive I had played an incalculable amount of games and just recently I was venturing into Legends of Runeterra. I believe this game needs no introduction after all it is a product of Riot. After the game release and numerous updates, the next step in its evolution was major development with a focus on PVE (Player vs Environment).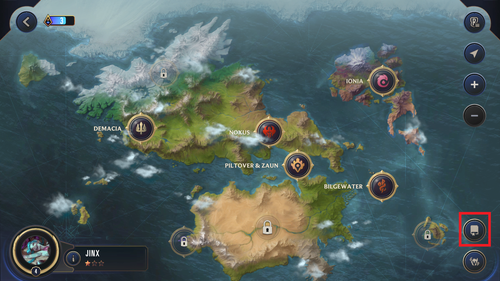 Of course we cannot try to compare the development of Splinterlands with that of Legends of Runeterra, after all there is a financial gulf between the two. Nevertheless it is possible to get inspired and have very interesting ideas that could be implemented in Splinterlands aiming to improve that initial player experience, create interesting tutorials, train strategies and earn rewards.
Imagine that when buying your Spellbook the player has access to the Startup Campaign which is composed of several tutorial missions explaining the game mechanics and putting the player to experience them (if you played LOR you know exactly what I'm talking about, what's good should be copied!) Upon finishing this campaign he would be rewarded with cards that would facilitate his ascension to Silver (whether Soulbound or not) and unlock the possibility of other campaigns, each with different objectives.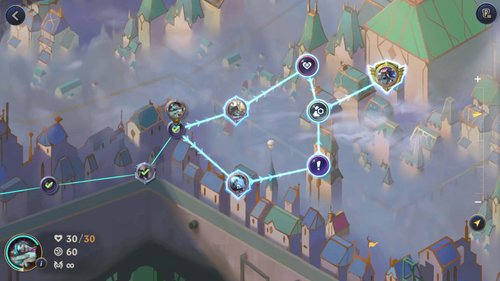 The idea is that over the course of the campaigns the player will go through all the abilities, combat rules and elements of the game, getting tips on how to behave in each situation. The best part of all this is that the player would not be obligated to do the tutorial, but it is interesting for him to learn how to play and earn the rewards of each chapter.
I don't know how to make this feasible without harming other players who have invested money and could be harmed, but I believe that over the course of the campaigns the player should be well rewarded with several cards that by the end of the campaign would be enough to allow him to compete in the Silver league. I am not talking about having everything maxed out, but gaining strong cards that make it possible to compete with other players in that league. Also it would be essential that they get copies of the rare summoners up to level 3 (could be a new Soulbound collection) as it would be a great incentive for the player to level up their cards and buy/rent others they are interested in.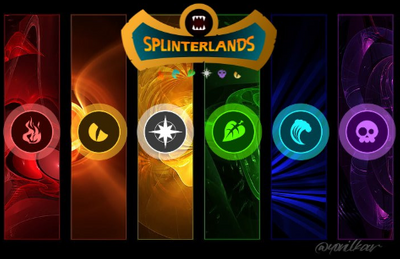 Imagine there is a campaign for each element. Upon finishing the Water

campaign the player would receive a Level 3 Summoner (Soulbound or not) and some good cards throughout the missions. That player will be much more engaged and encouraged to acquire other cards to improve their collection and compete in Splinterlands. Add all the other elements and we have a player who will have already learned all the basic mechanics and possess some relevant cards to allow him to move up to Silver III.
This is in my opinion a great way to encourage beginning players to try to learn about playing Splinterlands through targeted guidance and thought-provoking rewards. I hope this advice reaches the development team so they can look into this possibility. In summary the campaigns could provide:

Basic and advanced tutorials on abilities, rules and elements.


Hints, strategies and guidelines on how to play better.


Good rewards to facilitate the player's ascension to Silver league.
Thank you so much to everyone who read this far, I hope you enjoyed it. If you like my content, I ask you to send your vote on the post and follow my profile so you can read future posts.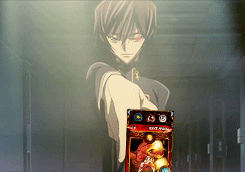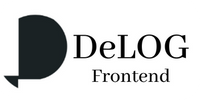 ---
---