How to Increase Rental Returns Using the SPLEX Marketplace

Reviewing my rental account last week, I noticed a lot of the 1 BCX common rewards cards sitting idle that aren't generating income.
A week later, using tools from the Splex.gg market, I have a bunch of them rented out making 42% yROA. Below I'll list out the easy steps that I took to accomplish this.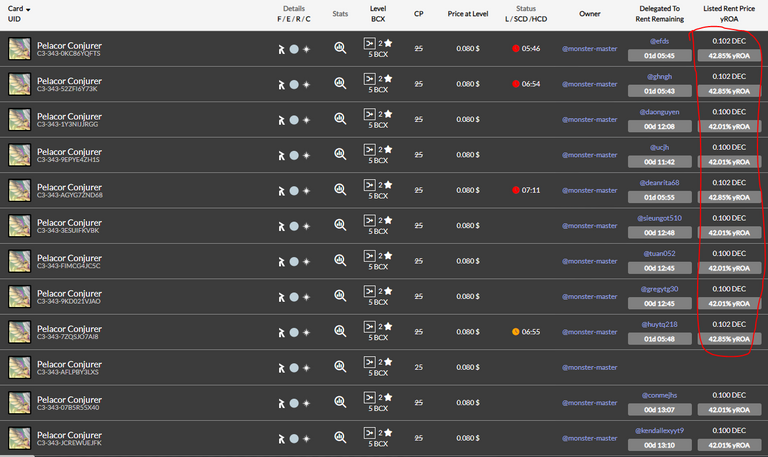 Step 1: Check the SPLEX.gg Market for Best ROA
After going to the SPLEX marketplace, type in the card you want to check on. In my case, I wanted to check on my pelacor conjurer. After typing the card name in the search bar, click on the circled text in the "Best YRoa" column.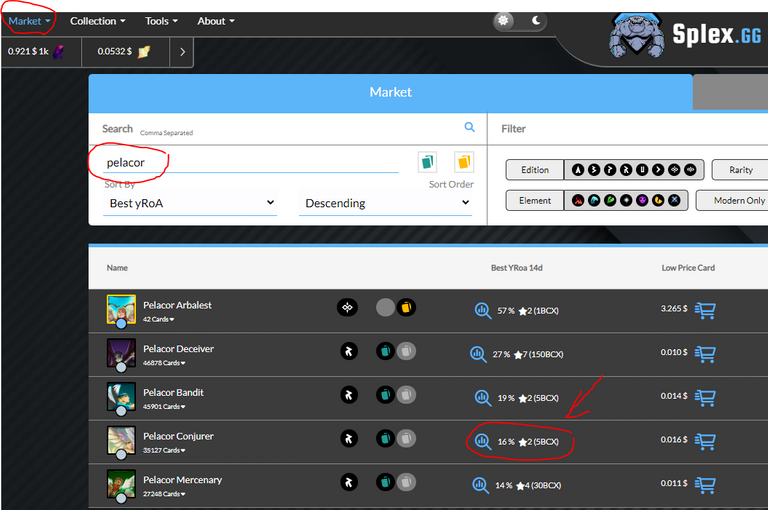 After you click on that option, it brings up the best rental returns. In this case, it recommends level 2 (gold medal on the right) for the best yROA. The second best options are level 7 or level 9. I like the level 2 option because it's the best yROA but also gives the most flexibility for combining to higher levels in the future.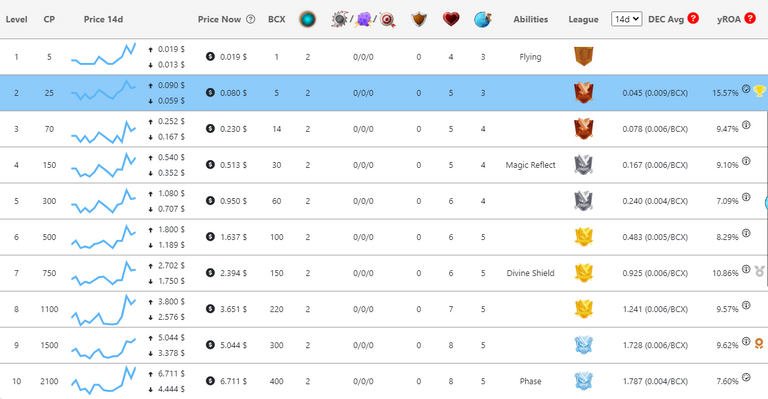 Step 2: Use the SPLEX.gg Bulk-Combine Feature from the Collection Page
Go to the collection page (https://splex.gg/collection/@unitmaster) substitute your name in the URL.
Search for the card you want to combine on the right-hand side.

Click on the "combine cards" option under "Level BCX" column.

Use either the single combine or bulk combine option.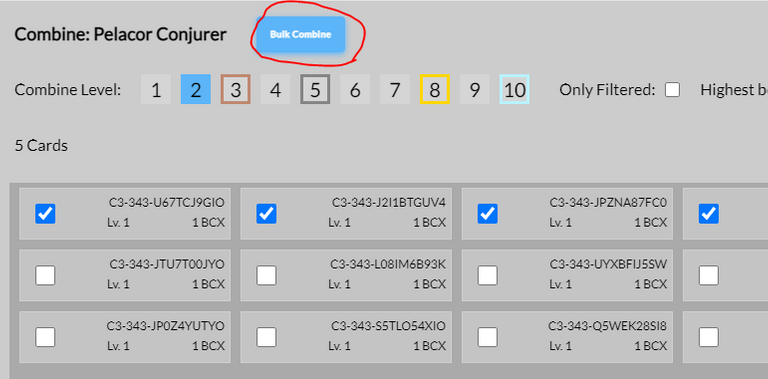 Select the level that you want to combine. In my case, I combined them to level 2.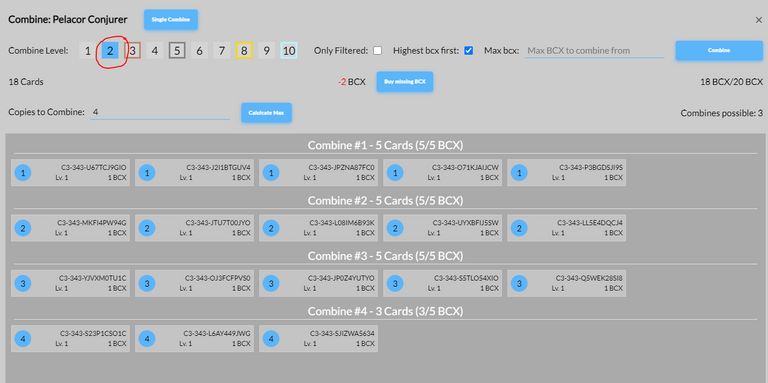 Step 3: Let the SPLEX.gg Rent Golem Rent Do the Rest
In my case, I did the combine on my playing account and transferred the cards to my rental account. Now they are renting out and earning income so I can buy more cards or invest in other Splinterlands assets.
---
---