50 years of Significant Revenue Growth (1970-2020): Contributing modules, Distortions and Future Implications
Certainly, it is true that we attract what we are. Life has a way of bringing to our reach, people and things that are needed for every season of our life. There are no coincidences, that's how God designed it and it has a link to the attraction power of the mind. In the last few days, I've been contemplating on the new face that gaming is bringing to the cryptocurrency/blockchain world and how smart/fun work is becoming more lucrative. Yeah, this is just what the world needs especially as the covid-19 spell tries to reduce human contact, we must find a way to be happy and catch our fun while staying separated in our homes.
I am personally making efforts to learn a lot more new games (certainly blockchain games) to help me while my time and also spice creative imaginations (that's what most games do). In the last One year, I've been involved with Rabona soccer manager and it's been a funfilled journey added to the financial bonuses and business lessons received. Today, I am trying to kick start building with dCity and soon, I would have had a taste of what all the games on Hive look like.
While surfing the internet days ago, I stumbled on this chart and I've been carefully studying it so I can deduce facts and it can help me make reliable predictions as it bothers gaming. Designed by Visual Capitalist, the author tries to compress into a single chart, how the gaming market's revenue wave has grown over the last 50 years (from 1970 to 2020). The chart shows the evolution of gaming from the arcade boom to the rise of home consoles and PC gaming. Within the 50 years in review, the gaming industry showed a remarkable growth over film and television.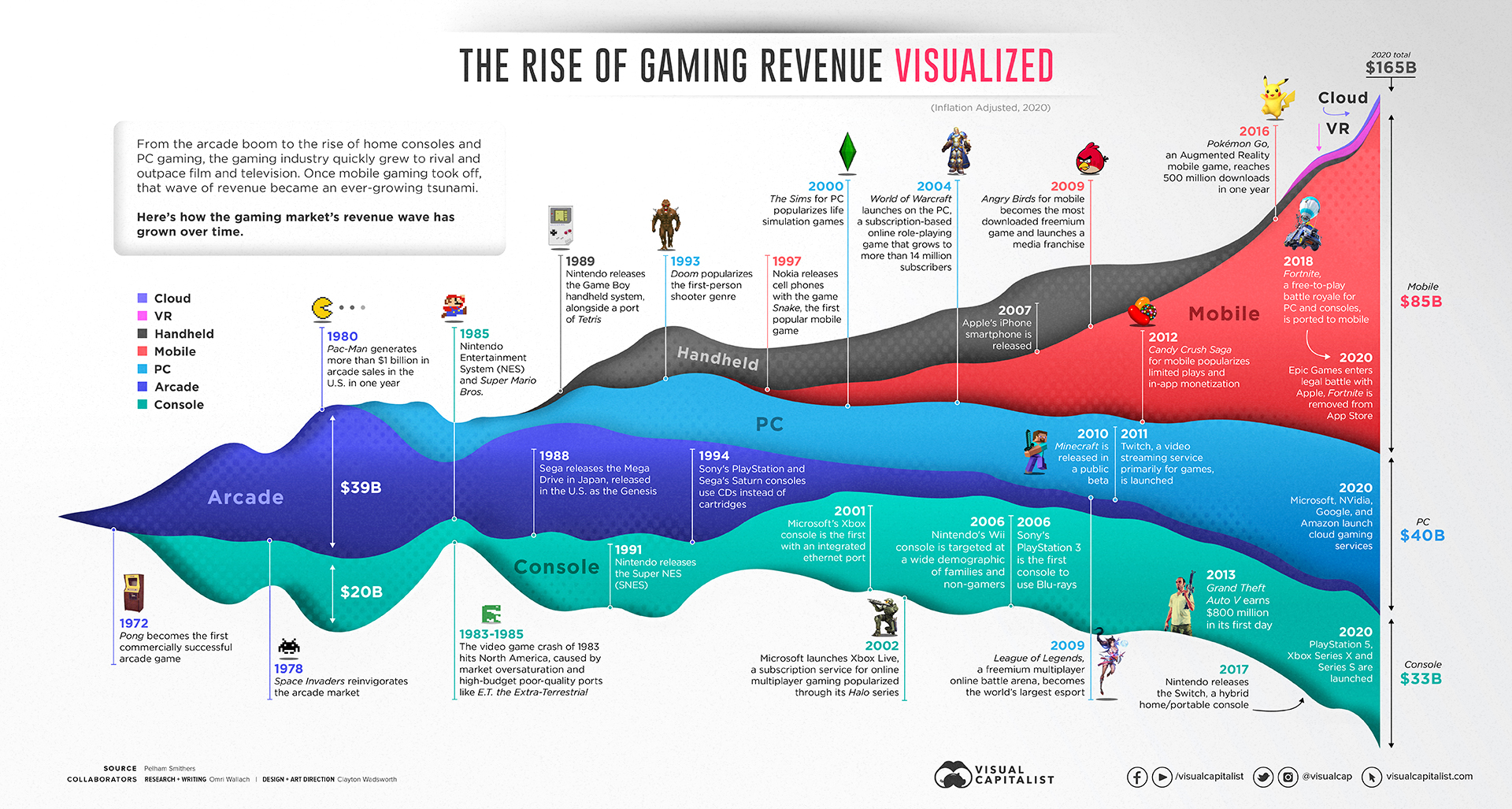 source
Very crucial is the fact that from 1997 when the first mobile phone with the popular "snake game", mobile game grew exponentially to a record $85 billion in revenue generated. Other creations like Candy crush and Battle royale became the
popular mobile game options after 2010 and contributed to the huge generation of big cash in the gaming industry.
For investors, the rise in the popularity of gaming is creating opportunities on a number of fronts. Creation and promotion of games in several free to use mobile dapps with several ads have become the order of the day and it helps to give more users access to games on daily basis. While games were copycats of successful Hollywood shots in the past, such as Angry Birds and Assassin's Creed released as games as its successful movie play, today, many creative minds and hands are providing prototypes for Hollywood movies. In the first case, a game developer modelling after a movie would have had to obtain rights from the movie producers and that constitute part of the expenses for the money generated. However, today, movie producers would have to pay smart popular game creators to scale their games as movies. The tables have turned and it would continue to be in that direction.
While I'll try to share the high recipients of generated gaming revenue over the 50 year period covered in the review, it is important to note that the players were not the lucky earners. I remember years ago when I was an ardent PES console game player, I spent Thousands of cash over the years of my addiction (to PES Soccer) to play and stack up league points that were never recovered as cash.
How much would Hive contribute to Gaming revenue in the next 5 Years?
With the advert of #playtoearn games where users are hugely rewarded for participating and using games, we'll see the revenue generated in gaming increasing exponentially from the figure we see above. Looking at Hive as a case study with awesome gaming options as below, we'll see the market cap of the games count into billions of dollars in the next 10 to 20 years collectively in addition to the ones that would be created. It therefore becomes a concern as to how much of the contribution would Hive games make into global gaming revenue chart 10 years from now.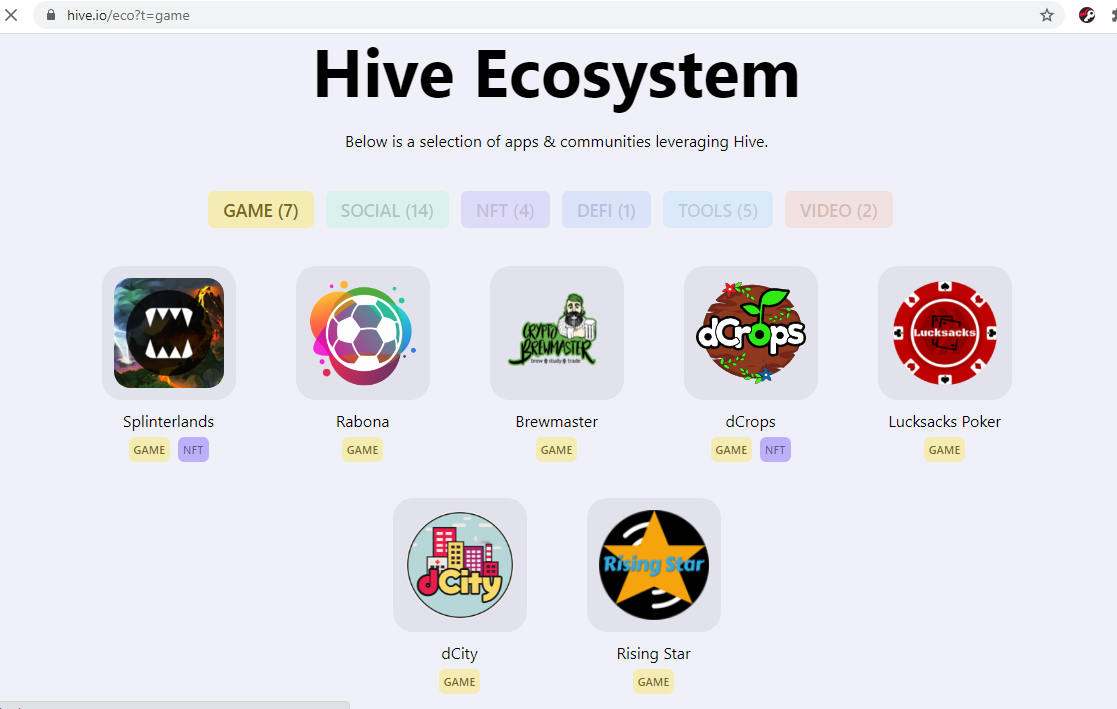 The gaming industry is just still in the beginnings and its time to invest either in BUIDLing or in the skill of playing.
Watch out for the follow up ofthis review in a few days...
Posted Using LeoFinance Beta
---
---