My 3rd Splinterlands giveaway (& breif on new rewards system)

---
last time's Card:
congratulations @henruc ! you won the card. It has already been sent.
The next card is...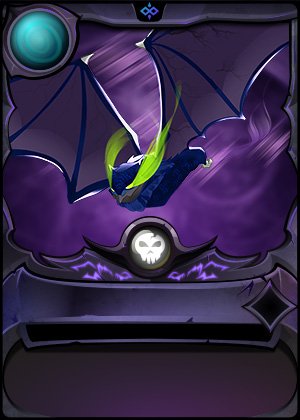 ---
Rules
To participate in the contest, just leave ONE comment with ONE account and your Splinterlands name - more than one comment will disqualify you from the contest. Feel free to indicate a card of preference you would like to see on the future options of a week!
It's not mandatory to follow me, upvote for this post or reblog it, but if you do it will be appreciated and returned
Gifts are also welcome and appreciated 🍕 🍺 ❤️ 😆, im new here to all of those
Raffle
The winners will be drawn by wheelofnames.com wheel and announced in the next raffle - I will notify everyone in the next post what picker I decide to use, and am open to suggestions if the crowd had a preference. If you wanna try and win free cards and watch me have no clue what I'm doing, come along I've got more.
Good luck to all!
**New to Splinterlands? Start right now: With my Splinterlands Referral
@failingforward @luizeba @subidu @hiltcreative @aldrahad @henruc @qoogohome @fire-born @dailygiveaways @kojiri @alexis666
if you no longer want to be notified of future giveaways, just drop a line and let me know you're trying to give them up ;)
---
My experience with the new reward system has been great so far, way more return than previously and much more engaging gameplay - I spent about $10 USD on rentals and got myself up to gold 1 so far, trying to hit diamond today so I can have the best rewards possible next season. apparently I forgot to save the screenshots and stuff required to give a good detailed overview so maybe i'll check in and update this at the start of next season
---
---