Magi Of The Chaosium | The Neutral Oppressor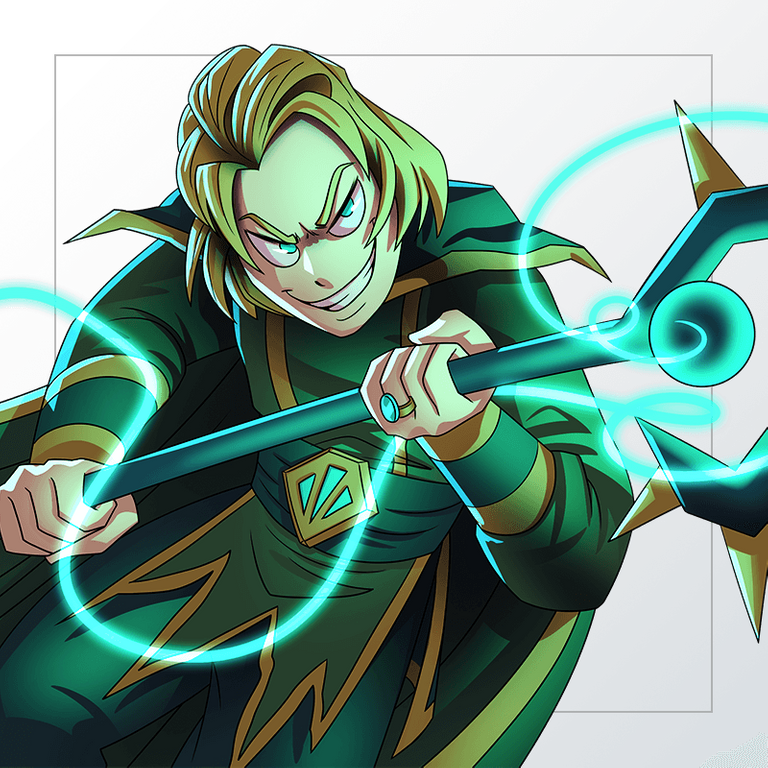 Wow it is a neutral something for this week splinterland battle challenge and this time around I am really dropping my battle late mainly because of the preparations I had last week which took most of my time and prevent me from doing most of my online activities but better late than never, I hd to check the submission time which is 12 pm cdt every Monday which mean I still have some time. Yea Yea they choose Magi of Chaos this time around, just like the card is neutral, my comment on it is also neutral because I rarely use this card, I didnt even max it, mine is sitting pretty at level 2 with no ability but with oppress ability that deal double damage to cards with no attacks. I might close my eyes one day and just level it up to level 5 because it cost 1.63$ currently per 1, Seeing it as a magic card make it easy to use because it attack the opponent health directly unless there is a rule that will prevent that, since it is the lucky card for the week, it will worth the try.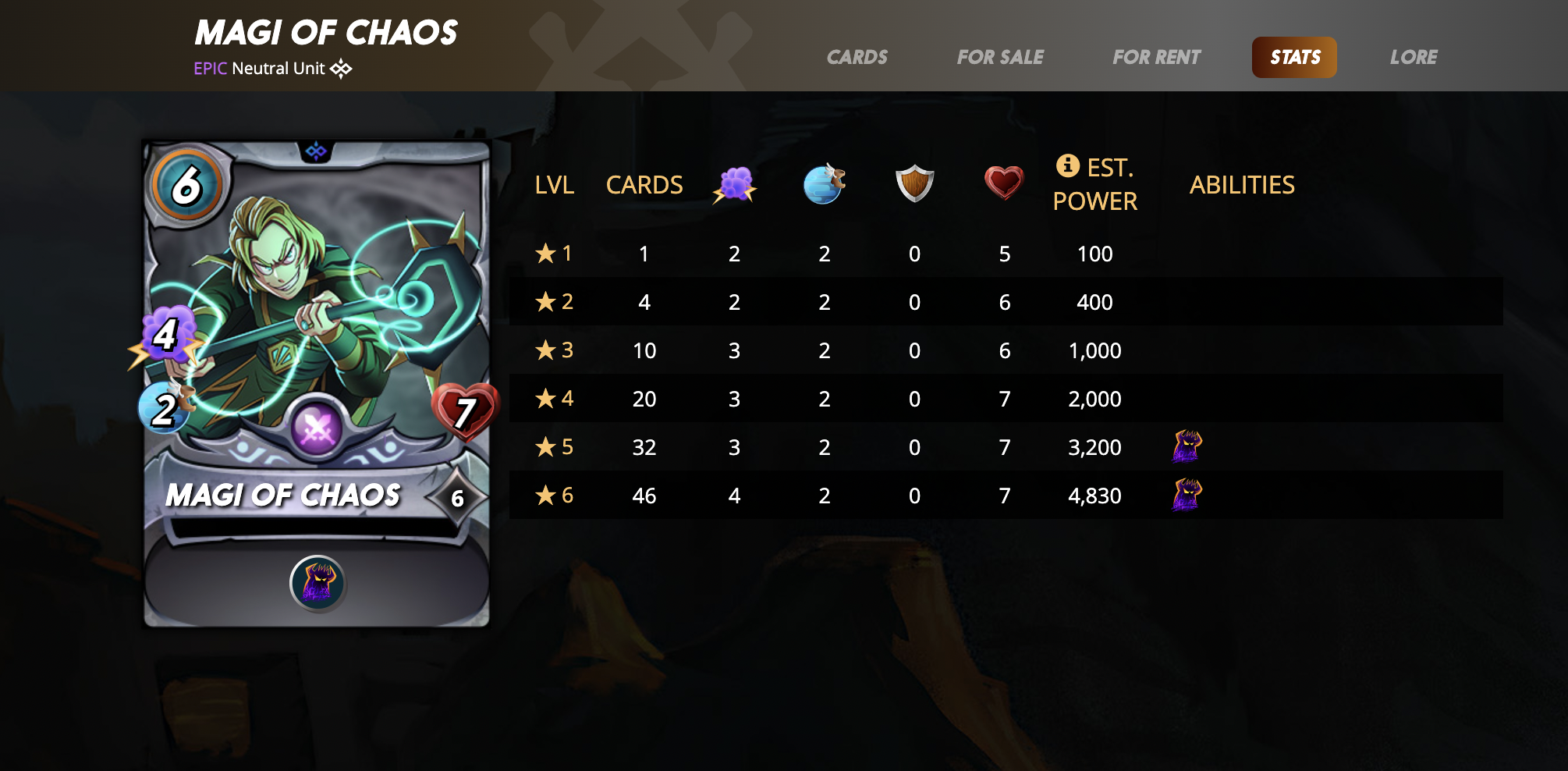 The battle isn't what I actually expect at all, I love challenges but this was easy, the battle was between I and @uvbuuvuu in a 30 mana capped battle with the Aim True which give melee an range cards the opportunity to hit their target without missing and also the Stampede rules which allow trample monster cards to do multiple attack when it kills an opponent cards. We were to pick between earth and death element, I rarely use earth but I still decide to choose it because the main card is magic card and I feel like using a magic summoner so I picked Obsidian to give extra magic attacks. I need a healing frontline so I use Flesh Golem to keep healing each round, then Centauri Mage to back it up, a magic card with the return fire ability which is good, Regal Peryton which is one of my favorite earth magic card because of the 6 speed which always make it attack first at times then followed by the main card magi of chaos which I talked about already. All this took a lot of my mana so i just decide to use this extra two cardskhmer princess and Furious chicken to fill up the position and also receive some attacks.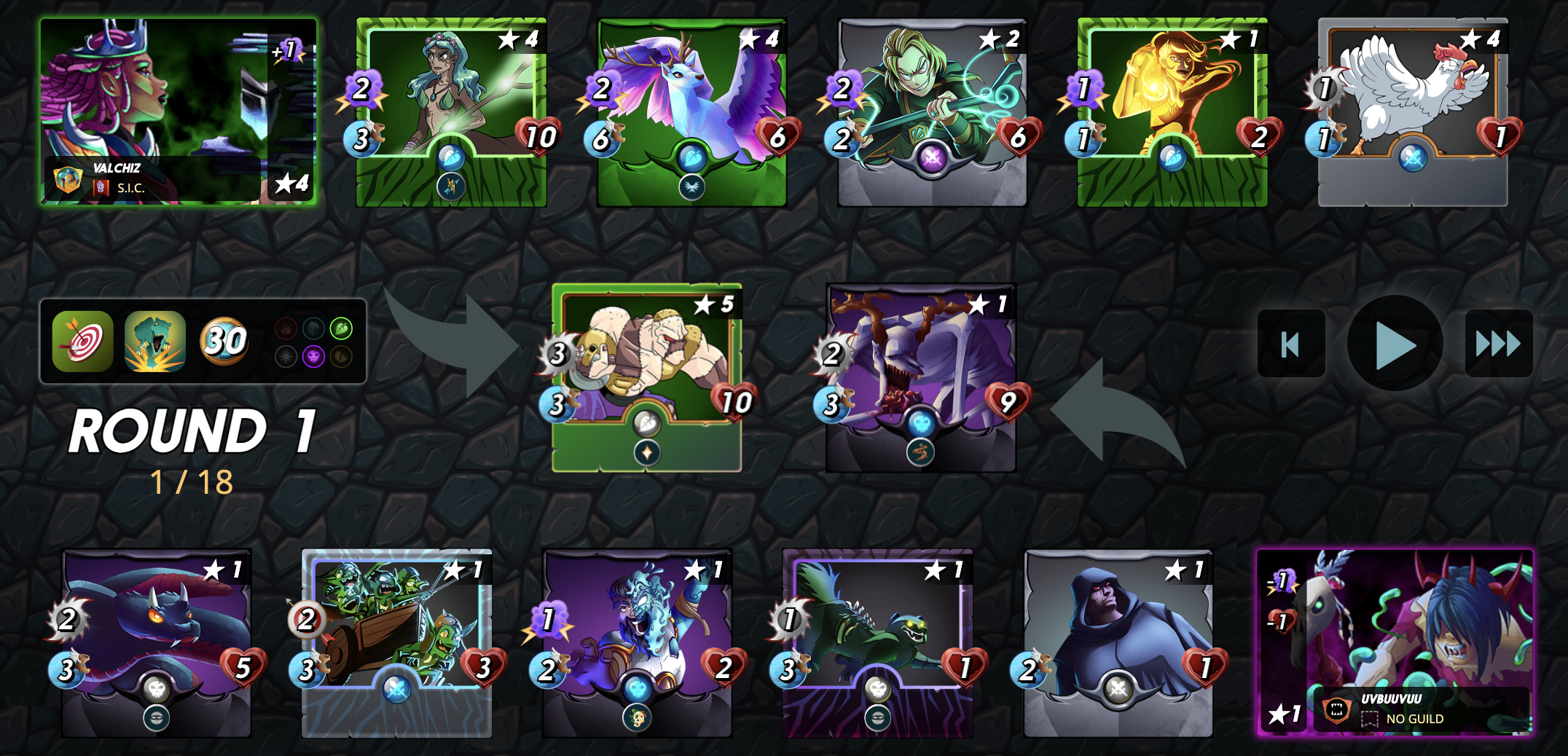 I was really surprised when I saw what the other user brought on board, like for real, a whole level 1 cards to fight higher level cards with more stats, it never work out unless if you don't make the right selection. I knew the winning wont be that hard in this kind of battle so I just watch each round peacefully, most of his cards have weak health and me using magic cards instead boost the damages. Dont forget to check out the battle link to see how the battle went.


---
---