Social Media Challenge: Splinterlands Weekly (Nov 04 - Nov 10) + Brawl Report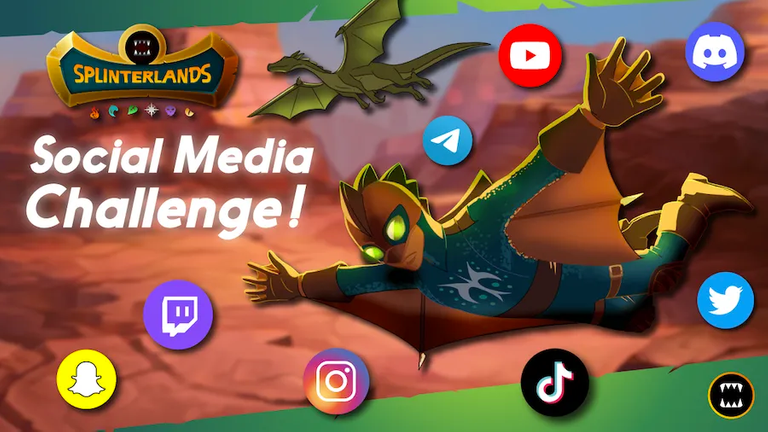 Greetings everyone, hope everyone had a good week. I did a change in my daily strategy after some sharing from my metafrens. Let's start today's post with my account growth and also sharing on the latest brawl by PIZZA 2.
Let's start things off with how my collection power increased since the last update.
Owned Card Power (CP)
Week Start CP: 20045
Week Ending CP: 20110
CP Additions:
Rewards
Pelacor Mercenary x 1
Pelacor Bandit x 2
Ever-Hungry Skull x 2
Venari Crystalsmith x 1
Twilight Basilisk x 1
CP: 65
Gladius Pack
I have accumulated 5 Gladius pack through the reward chest and also brawl rewards. Planning to open when I hit 8 packs to increase the chances of getting cards that I want to get.
CP: NA
Delta to Silver 2: 19890
Very low increase in CP this week. I have to be guilty because things were a little hectic for a couple of days and didn't follow through on renting and end up missing of getting sufficient chest. I hope it will be better next week.
Strategy Change
Wild and Modern modes have been released for quite some time. And yet I am not capitalising it. I have been stuck with my favourite lineup of Lorna Shine with Silvershield Knight combo which requires me to be playing in Wild mode.
But after prompting from my metafren group and looking through at my battle history and all, I realized with the cards I have and the lineups that I play actually majority of it is based on Modern cards rather than wild. So why not fit the mode to the cards I own vs the possibility of facing a much bigger pool of cards and more permutation of them.
With this change, I can actually meet next tier of league faster. Essentially, silver 1 on wild requires 70,000 but on modern, only 35,000 is needed. And when on a higher league, I can actually get more focus points which might potentially help me with getting more daily chest. Let's see how things change with this strategy change.
Brawl Report
Alritey, time for some brawl action! Let's look at the matches I played this brawl. Something to note, I am always anchoring Fray 3 for my guild which is the Novice Chaos Legion Fray, so cards will be at lowest form without additional levelled up stats/abilities.
Brawl 1
Link: https://splinterlands.com?p=battle&id=sm_PRcoRWxxIiDXF3qzGuUD&ref=vaynard86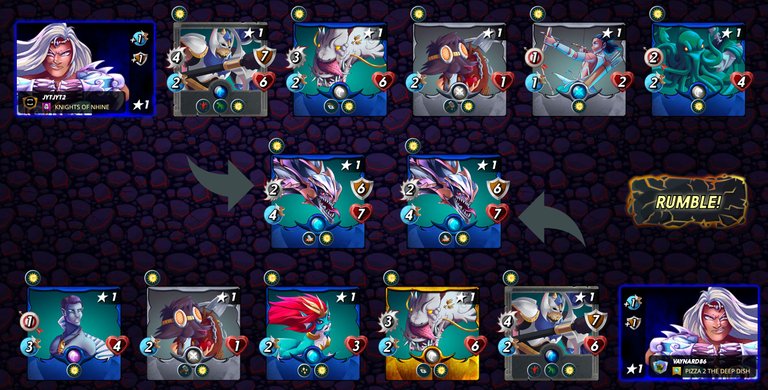 Almost a same lineup. I chose Merdaali Guardian while opponent added more archer fire power at the backline.
Outcome: Lost. It does seem like more fire power can outmuscle healing. Something to think about.
Brawl 2
Link : https://splinterlands.com?p=battle&id=sm_E0gCIRD2Zsj8Eup0Nt5g&ref=vaynard86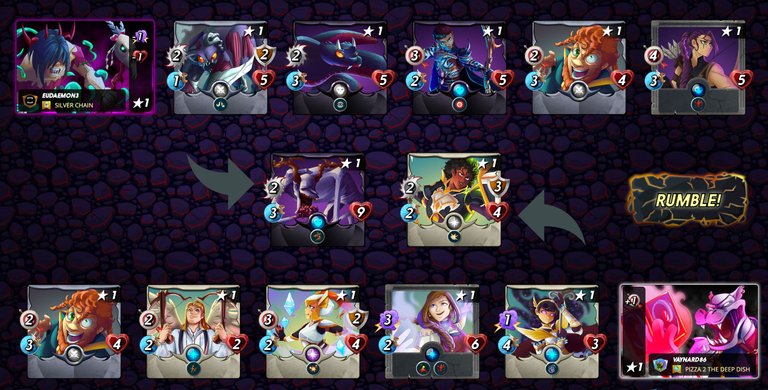 Life vs death. I put my faith in Captain Katie.
Outcome: Win! Archers unite and power through to take down the opponent.
Brawl 3
Link: https://splinterlands.com?p=battle&id=sm_VoU7mruAq3immiuebWE4&ref=vaynard86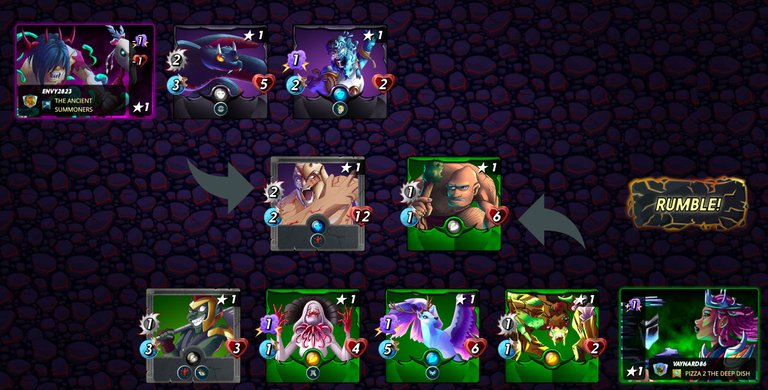 I hope the armour given by Queen Mycelia can help sustain me and allow me to take down opponent lineup.
Outcome: Win! A good win where Gladius card gained blood lust quick and the armour from Queen Mycelia giving extra girth.
Brawl 4
Link: https://splinterlands.com?p=battle&id=sm_GUMLvtWOo3DdL5Bi0bzJ&ref=vaynard86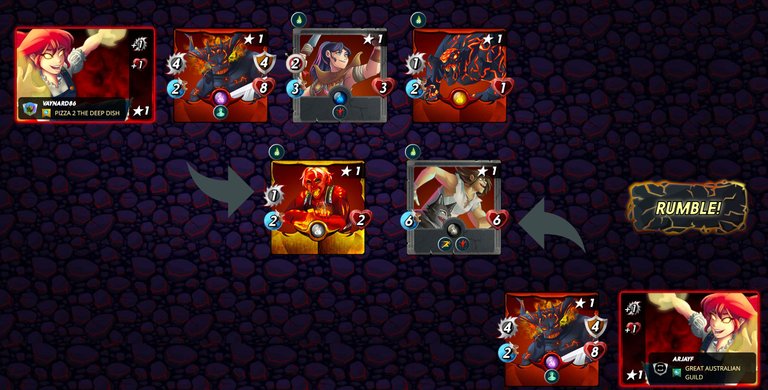 2 different fire Gladius cards chosen but all hoping Forgotten One will do the magic
Outcome: Win! 1 turn is all it takes, my Forgotten One took the last hit for the win.
Brawl 5
Link: https://splinterlands.com?p=battle&id=sm_EqPPYNO7h3EQAORZARb1&ref=vaynard86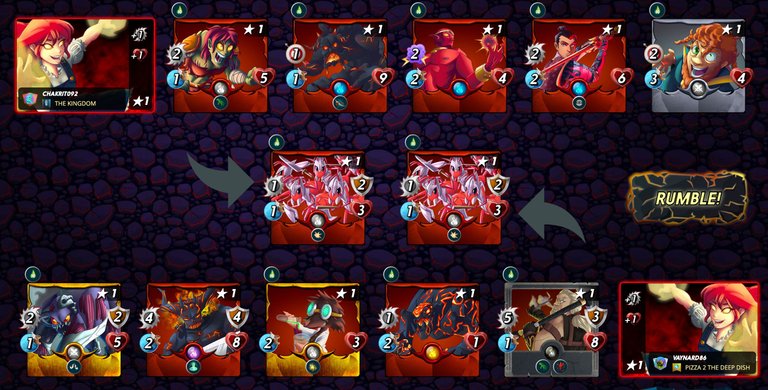 This is a noxious fumes match up yet my opponent chose nothing that can remove poison while I fielded Forgotten One.
Outcome: Win! Having all the key to noxious fumes is important for victory.
Brawl 6
Link: https://splinterlands.com?p=battle&id=sm_i1M2XcxNpjbWldEhqWIG&ref=vaynard86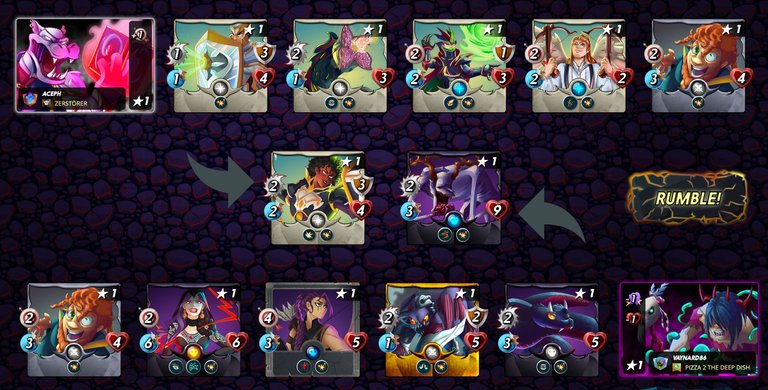 I not sure what went into me, I added a lot of death splinter archers. Let's see if they do well.
Outcome: Win! Speed is key to secure victory.
Brawl 7
Link: https://splinterlands.com?p=battle&id=sm_jgrUZXcFoakhw2gmgGHp&ref=vaynard86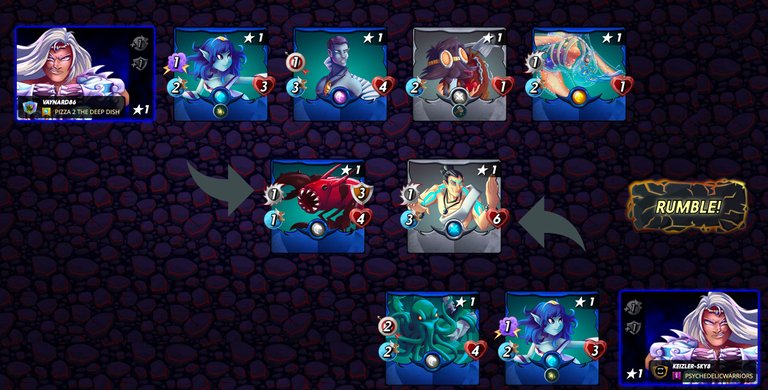 Trying to see if Scavo Hierling can help sustain front line sufficiently.
Outcome: Win! Indeed Scavo Hierling is the star of this match.
Guild Final Tally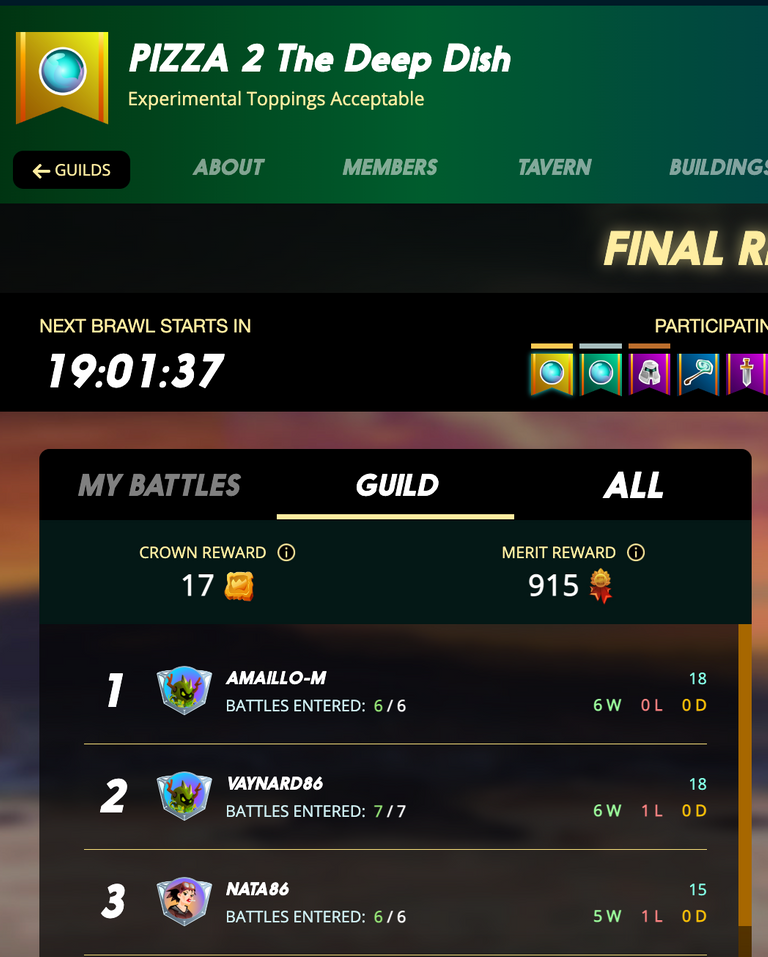 I am given 7 matches for this brawl, of which I won 6 and lost 1. Glad to have secured the wins and one lesson learn on considerations of selecting damage vs healing.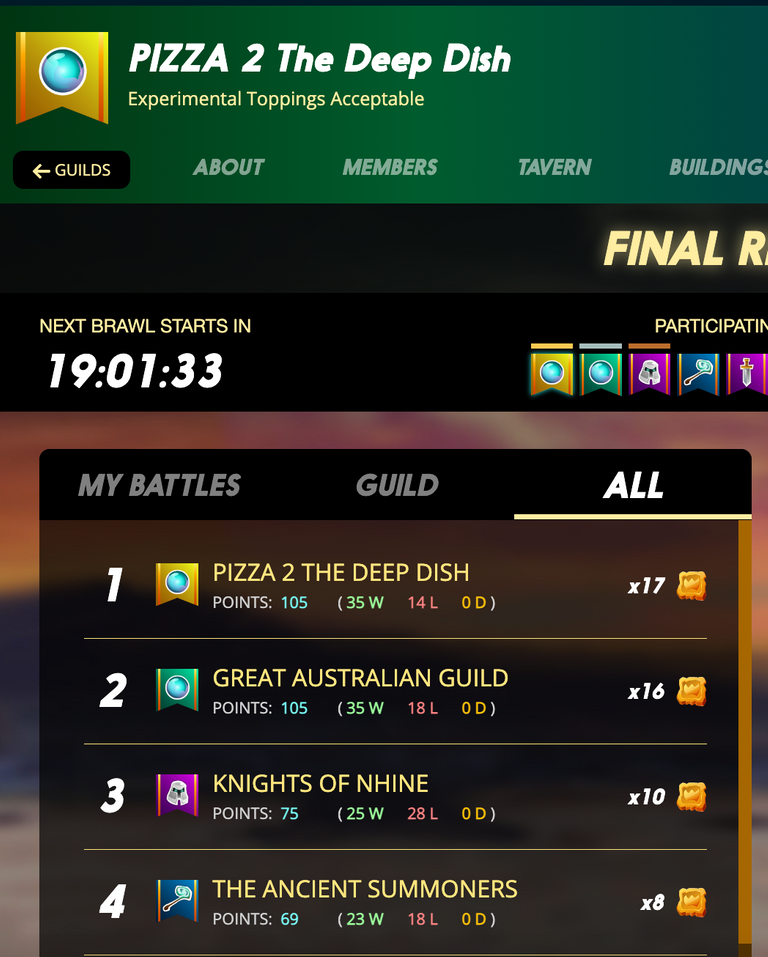 We came in first! So glad to secure first place once again. Kudos to everyone in the guild for your efforts! Let's continue the momentum. Go PIZZA 2!
Thoughts about Splinterlands Journey
I am so glad that while we are continuing this journey, I have good friends and community around me whom continuously guide me along to improve my gameplay and my strategies.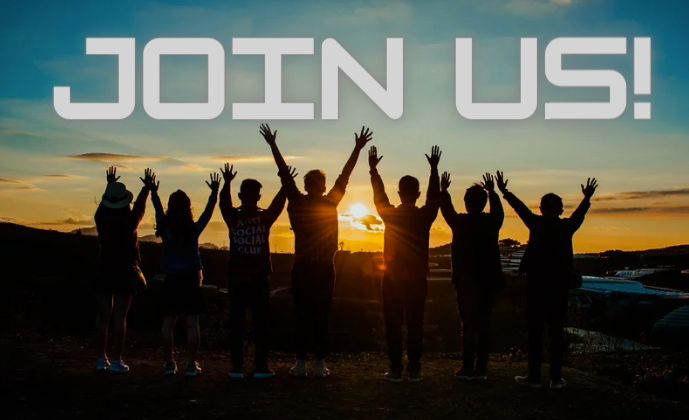 Call to Action
Splinterlands is a game that made me change my whole perspective of mobile gaming. The community and non-fixed gameplay is what attracts me and I believe will be something you wish to experience.
If you wish to join me, click on the link below and join me in this adventure.
https://splinterlands.com?ref=vaynard86
Do drop me a comment/message if you've joined Splinterlands through my referral link and I will transfer you some DEC to help you begin your Splinterlands journey.
I am currently also part of PIZZA community and also a part of the community's Splinterlands Guild. PIZZA is an active gaming and creative arts crypto community on the HIVE blockchain. Popular cryto games such as SPLINTERLANDS, RISING STAR and HASHKINGS are actively discussed here. Plenty of other things are being discussed there with many good information.
Many events are being organized from time to time. Join the PIZZA DISCORD. This is a place filled with 💰🍕🎁GIVEAWAYS & AIRDROPS💰🍕🎁 and most definitely consisting of a friendly community to be in.
Thank you for reading post about my journey thus far. I would really appreciate it if you liked and/or comment to let me know what are you thoughts.
Let's keep up this community spirit to allow more learning and sharing.
Until next time, stay safe and have fun!

---
---