Season reward | $0.029
I'm still traveling and relocating, so the season was pretty absent, and this is the reward from the Bronze 3 chest.
I thought last season would be the worst ever for this account with a cash value of $0.082, but this season surprised it with a value of $0.029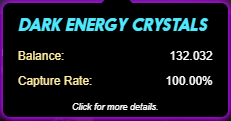 Balance: 132.032 DEC or $1.37.
Cards: $50.31 or 1,015 DEC using burn.
Total: $51.68 ($50.31 + $1.37)
Compared to last season the total value increased by $7.58.
17.18% of this increase due to the valuation of the deck.
---
---