Climb Out of the Bronze league - beginners guide
Welcome guys to the review of the beginner's guide of how to get out of the Bronze league. In this article, we will cover one card from each splinter that could help you achieve this goal.
At this time there are many cards in #splinterlands but we will try to focus on some cheap cards that could help you in our journey. We will not include cards like Yodin, Llama, Kron, and so on as they are too expensive.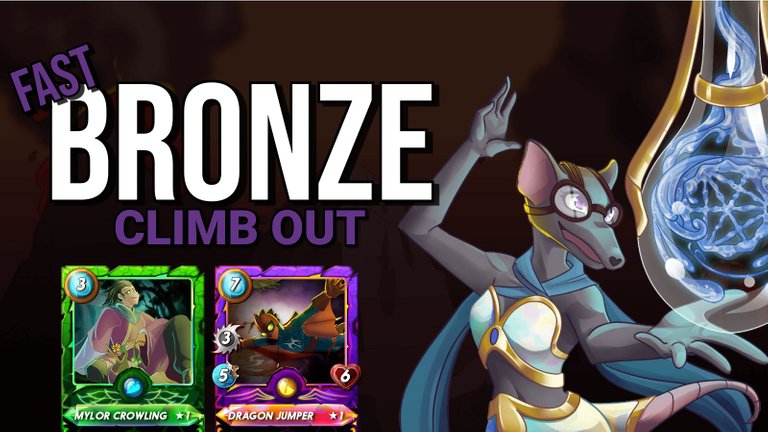 So let's get started.
FIRE SPLINTER: Pyromancer - I like this card a lot and I play him as often as I can. In combination with Fire Elemental, this is like playing "mini Yodin". Blast ability is just amazing and it can do a decent amount of damage in lower leagues. There are a lot of monsters with a low health pool.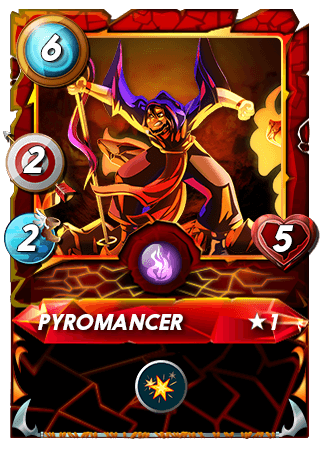 I like this card better than Fire Elemental due to the larger health pool. This is why Pyromancer is a way safer pick than Fire Elemental.
At the moment of writing this post, you can buy Pyromancer for 11-13 USD per BCX which is a good price if you ask me. If you are low on the budget ranting could be a better option as you can find Pyromancer for only a few DEC per day.
---
WATER SPLINTER: Venari Wavesmith - On of the best, if not the best cards in the new reward set. Venari Wavesmith is amazing because of his Protect ability that will protect your small magic monsters. I often play him in combination with Alric Stormbringer, Ice Pixie, and Enchanted Pixie.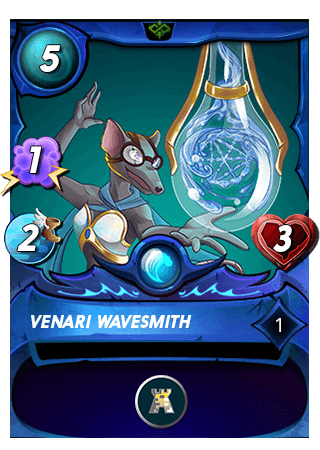 I found that Venari Wavesmith is the perfect counter for Yodin. Plus 2 armor will give your small monsters enough time to clear the Fire team.
I can see that Venari Wavesmith will be a very useful card in the future. You can buy one now for 3.30 USD per BCX. We could consider that a steal once he goes out of the print.
---
EARTH SPLINTER: Mylor Crowling - I love this card. It won me so many games in the Bronze and in the Silver league. Thorns are so overpowered in the Bronze league and they are no joke in the Silver league too.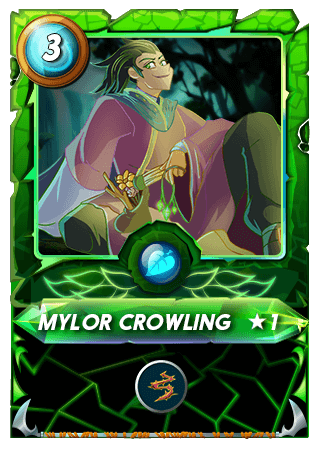 In combination with Unicorn Mustang and Failed Summoner, this card is an absolute beast. If mana cap is right I often use Centauri Mage to counter ranged attackers too. It is a perfect defense.
The downside is that Mylor Crowling is expensive so only renting is an option if you are on the budget.
---
LIFE SPLINTER - Djinn Renova - I wrote few times about this card as I like Djinn Renova a lot. I still feel that is undervalued, but that is a good thing as you can buy it for cheap. Good health means she can cover the second position in your team.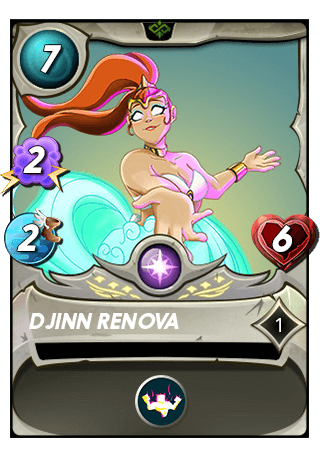 The attack is really good on level one and Strengthen ability is why I love this card so much. Plus one health does not seem like a lot but many times it can be a difference between victory and defeat.
At this time you can buy Djinn Renova for 3.68 USD per BCX. It could go down in price, but still, in the future price should be way higher especially if the Life splinter gets more viable cards.
---
DEATH SPLINTER - Owster Rotwell - Death splinter is tricky but if I need to pick one card it will be Owster Rotwell.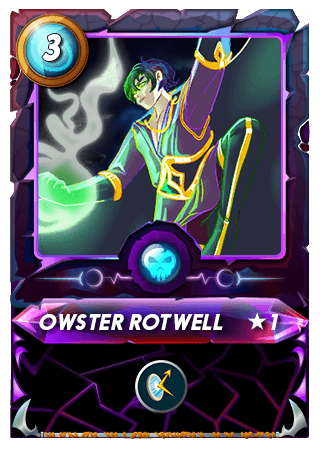 I like this card as a counter to all those Water teams in the Bronze league. In combination with Harklaw or Haunted Spirit, this card is just a beast. As long as meta in the Bronze stays oriented around magic Owster Rotwell will be an amazing choice.
At this moment Owster is priced at 16 USD per BCX which is not a little money. Renting is maybe a better option if you are low on budget.
---
DRAGON SPLINTER - Djinn Chwala - I covered this card earlier and I like it more and more with each game I play it. It is an amazing substitution for Mylor Crowling on the budget.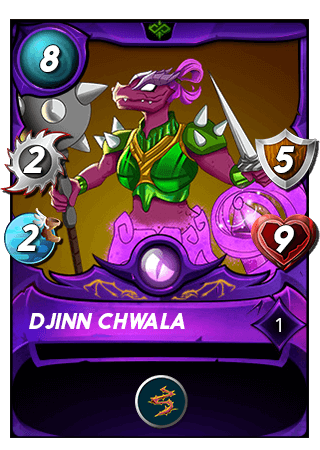 Djinn Chwala seems like an amazing tank with that Thorns ability. Stats are amazing as it can take some ranged and melee hits due to high armor, and it can tank some serious magic damage due to hight health. 2 attack is no joke either.
At this moment you can buy one for 4.20 USD per BCX which seems like a fair price for an epic monster. I expect that this card could go down in price but if you are not stressed about a few USD you should pick one right now.
---
NEUTRAL SPLINTER - Sand Worm - It was a tough choice in the Neutral splinter due to few really good cards.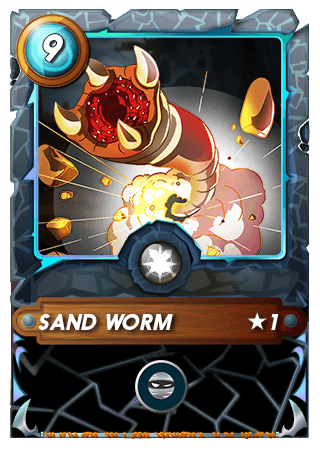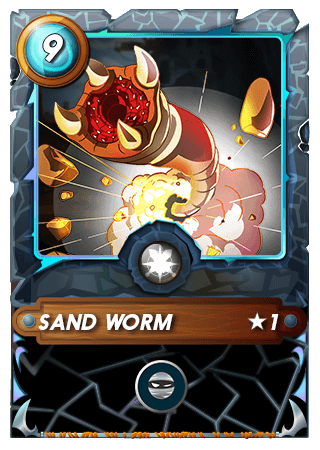 I like Sand Worm because of that high damage. I often use another sneak attacker that will destroy the enemy monster's armor and then Sand Worm comes to finish the job.
At this moment you can find Sand Worm for 1.80 USD per BCX. A decent price if you ask me.
---
Summary
I hope that you are enjoying the start of this series. As there is a lot of new players every day I feel that this kind of review can help few players. Of course, do your own research and take into consideration your playstyle. You may not like what I recommended, but I had a lot of fun playing recommended cards.
If you are new here, #splinterlands is the amazing #NFT trading card game with the #play2earn model. That means you can have a lot of fun AND you can earn money (DEC - Dark Energy Crystals) at the same time. If you don't have an account yet consider registering with my link.
https://splinterlands.com?ref=vjekich
**Have fun and see you on the battlefield. **
---
---