Staking SPS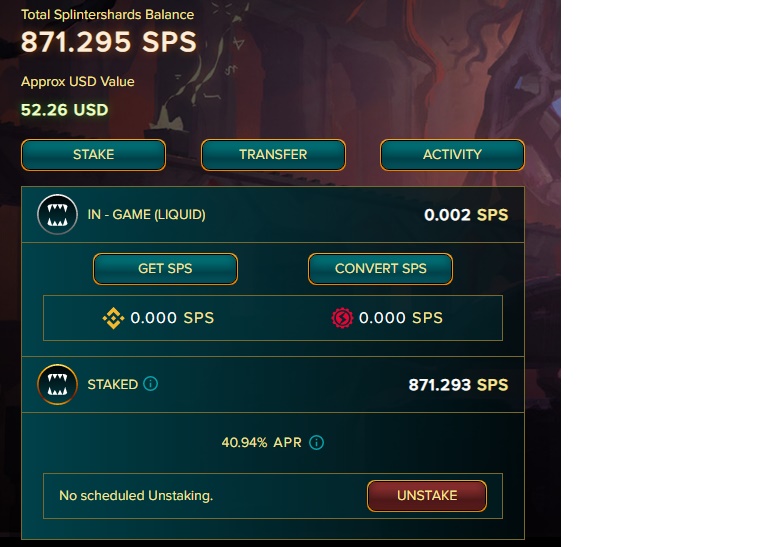 Slowly starting to stake SPS.
First target of 1000 SPS is approaching. Started the week with approx 400 SPS staked and now over 800 which is cool.
Overall the target is around 10k but that cant be done all at once so I have broken this up into smaller targets with the first being 1000 SPS.
I have been buying at around the 0.055c range and is currently selling at 0.06c which is a nice increase.
I missed out on voting of the first proposal as I didn't have much weight in vote power.
Current APR is 40% which is really good and will earn me not only more SPS but also Voucher aswell which I intend to use for purchasing Riftwatchers packs.
I currently have around the same amount of SPS on a alt which I am going to keep liquid.
For me it is important to keep funds liquid aswell as staked. I dont want to have to watch a pump and not be able to take advantage of it due to the fact I am fully staked.
This does mean I miss out on rewards but these liquid funds are purely for price speculation. Will it pay off?
Posted Using LeoFinance Beta
---
---