Playing the Starters Cards in Bronze with: Splinter Fire! [ENG-ESP]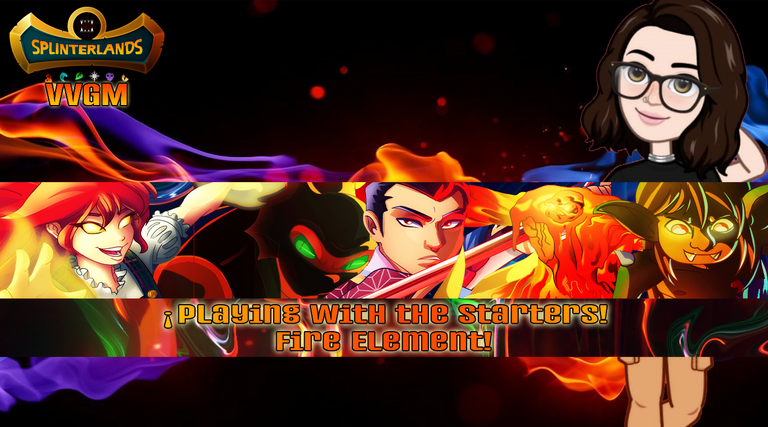 Welcome once again to my blog my dear readers, I decided to do this series because I know that like me, there are many players use these Starters cards to play, and we should not be fooled by them, they are quite good and all are very useful if used wisely, today I will analyze the fire element cards and how to combine them to get a decent winrate, I hope you like it and that it will be helpful.
Bienvenidos una vez a mi blog, he decidido hacer esta serie porque se que asi como yo, hay muchos jugadores utilizan estas cartas Starters para jugar, y no debemos dejarnos engañar por ellas, son bastante buenas y todas son muy utiles si se utilizan sabiamente, hoy voy a analizar las cartas del elemento fuego y como combinarlas para sacar un winrate decente, espero que les guste y que les sea de ayuda.

Tarsa and Pyre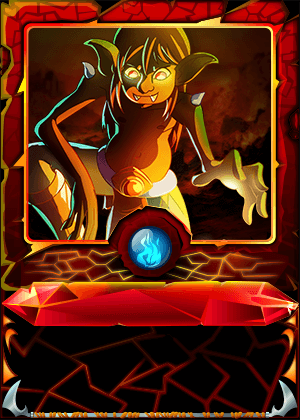 Here is, Tarsa and Pyre are the current Starter summoners from Untamed an Chaos Legion, Pyre gives a bonus of 1 point of Speed to your monsters while Tarsa gives you 1 point of Health and 1 point of Melee Attack to each of your monsters. I think Pyre has lost a lot of ground with this new edition of starters and not because of its bonus, which is very good, but because among the fire and neutral starters there are maybe 3 cards maximum that can get a real advantage of this speed bonus, compared to Tarsa, it is still useful in certain battles but generally speaking is Tarsa the one that takes the first place here without a doubt.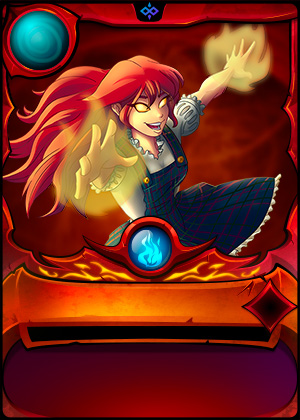 Bueno, aqui tenemos a Tarsa y Pyre son los invocadores Starters actuales, Pyre da un bono de 1 punto de Velocidad a tus monstruos mientras que Tarsa te da 1 punto de Vida y 1 punto de Ataque Melee a cada monstruo tuyo. Creo que Pyre ha perdido bastante terreno con esta nueva edicion de starters y no por su bono, que es muy bueno, si no porque entre las starters de fuego y neutrales hay quizas 3 cartas maximo que logren sacar una ventaja real de este bono de velocidad, en comparacion con Tarsa, sigue teniendo utilidad en ciertas batallas pero hablando generalmente es Tarsa la que se lleva el primer lugar aqui sin duda.

The Monsters
Tanks: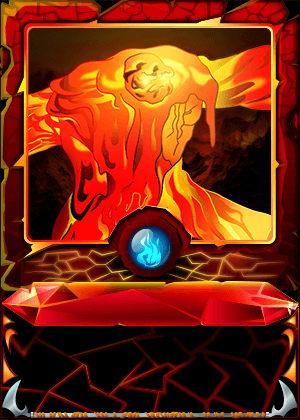 Living Lava and Elven Defender have similar stats but the Living Lava comes with a tremendous ability that the Elven does not have, which compensates with more life, both benefit much more with Tarsa for the life and attack above all, they will do a lot of damage and endure the same, Xenith Monk and Antoid Platoon are very useful as tanks in battles with little mana, the Platoon also has the Shield ability, by the way.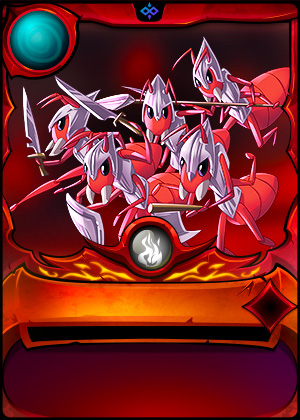 The Second Line:
Depending on the rules of every battle it is clear that one card (or cards) or another will be stronger and even necessary, I will try to cover all possible scenarios, for example with the Earthquake ruleset it is quite difficult to play with fire since we only have 2 cards with the Flying ability, but if this is the case I recommend playing with Pyre, first because those two cards are Ranged Attack and second because their speed plus the flying ability help them to dodge many attacks.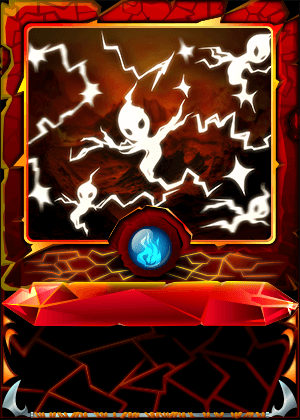 For Noxius Fumes Ruleset there is no card in this element with immunity but the Scavo Chemist is a star because its ability will eliminate the poison from the tank, if we join it to the Living Lava we will have a card with shield and immune to poison, also in Melee Mayheem the Fire cards shine with Tarsa, Reverse Speed also because there are many cards that have only 1 point of speed and for Little League we have two cards that will do a perfect job, the two minitanks that I showed above, as companions that work well is the always dangerous Serpentine Spy, which combined with Pyre will attack very fast and strong, also Tenyii Striker with Sneak.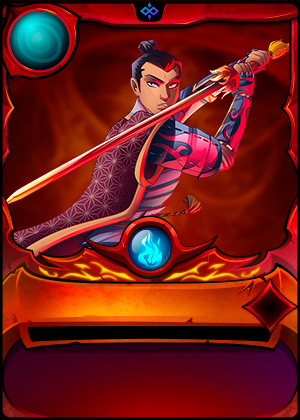 Cards that may be useful in certain cases: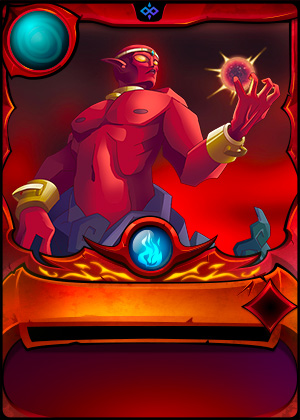 By saying this I do not mean that the others cards are useless, never said that, I mean that these have more utility generally speaking, the Djinn Aprentice is the only fire Starter with magic attack, and as it ignores the enemy shield, it can give a surprise, the Fire Elemental with Explosion is always dangerous and increase the speed with Pyre will make it attack first in almost all your battles.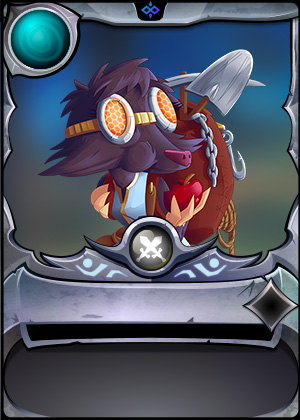 Scavo Hireling is another card that helps a lot, I like to use it with the Living Lava because it makes it much more durable, and when you know that you will face Tarsa or that only monsters with Melee Attack are allowed, the Disintegrator is a great card to use, will make a great job.
Los Monstruos
Tanques: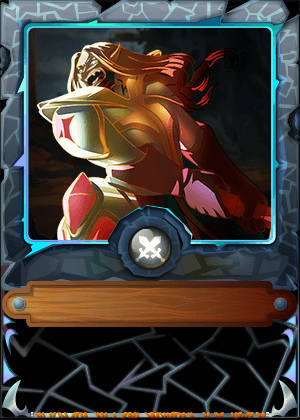 Living Lava y Elven Defender tienen estadisticas similares pero el Living Lava viene con una habilidad tremenda que el Elven no tiene, que lo compensa con mas vida, ambos se benefician mucho mas con Tarsa por la vida y el ataque sobre todo, haran mucho daño y aguantan igual, Xenith Monk y Antoid Platoon sirven mucho como tanques en batallas con poco mana, el Platoon tambien tiene la habilidad Shield, por cierto.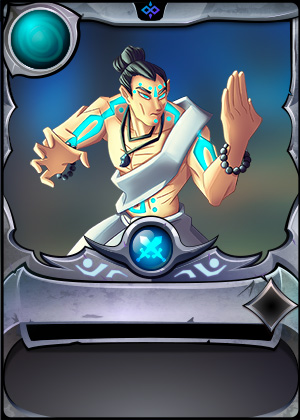 La Segunda Linea:
Dependiendo de las reglas de la batalla esta claro que una carta u otra sera mas fuerte e incluso necesaria, tratare de cubrir todos los escenarios posibles, por ejemplo con el ruleset de Terremoto es bastante dificil jugar con fuego ya que contamos con solo 2 cartas con la habilidad Volador, pero si es este el caso recomiendo jugar con Pyre, primero porque esas dos cartas son de Ataque Ranged y segundo porque su velocidad mas la habilidad volar las ayudan a esquivar muchos ataques.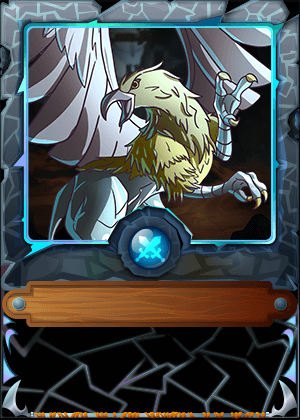 Para veneno no hay ninguna carta con inmunidad pero el Scavo Chemist es una estrella porque su habilidad eliminara el veneno del tanque, si lo unimos al Living Lava tendremos una carta con escudo e inmune al veneno, ademas en Melee Mayheem las cartas de Fuego brillan con Tarsa, Reverse Speed tambien porque hay muchas cartas que tienen 1 solo punto de velocidad y para Little League tenemos dos cartas que haran un trabajo perfecto, los dos minitanques que mostre arriba, como acompañantes que funcionan bien bien esta el siempre peligroso Serpentine Spy, que combinado con Pyre atacara muy rapido y fuerte, Tambien Tenyii Striker con Sneak.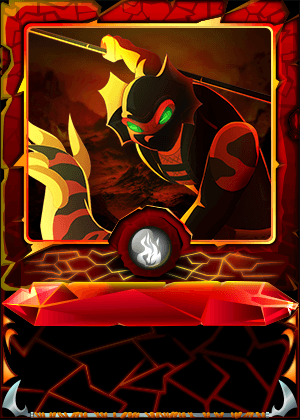 Cartas que pueden ser utiles en ciertos casos: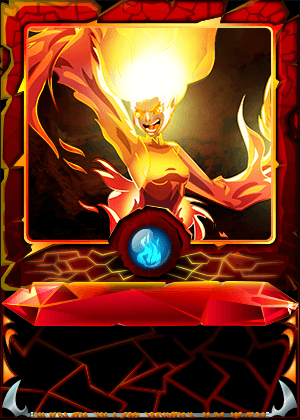 Con esto no quiero decir que las demas no sirven para nada, me refiero a que estas tienen mas utilidad hablando de forma general, el Djinn Aprentice es la unica Starter de fuego con ataque magico, y como este ignora el escudo enemigo, puede dar una sorpresa, el Fire Elemental con Explosion siempre es peligroso y subirle la velocidad con Pyre hara que ataque primero en casi todas tus batallas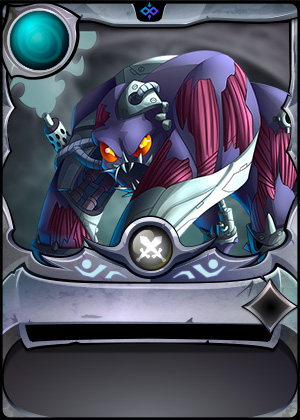 El Scavo Hireling es otra carta que a mi me ayuda muchísimo, me gusta usarla con el Living Lava porque lo hago mucho mas duradero, y cuando sabes que enfrentaras a Tarsa o que solo se permiten monstruos con Ataque Melee, el Disintegrator tambien hace un trabajo increible.

The overall analysis.
Being totally honest, it doesn't seem to me that Fire is an element that can be chosen as the main element using only the Starters, not so much because they are bad cards because they are not, but because there are at least 3 elements that make it easy to counter the strategies that can be armed with fire, which does not leave us much more than to go with everything on the offensive, but I also think that this element is good to combine in loose battles and give your opponent a surprise by making him believe that you are going to use another deck , because a lineup that is not prepared to face these Fire cards is surely not going to hold you with such a great attack force that these cards have... so far my post has come, I really hope it is for you of help and it helps you to improve those strategies, if you liked it I invite you to comment on which element you would like me to analyze in the next one, share it so that it reaches more people and leave a nice like, I hope you had a great weekend, and see you in the next one!
El analisis general.
Siendo totalmente sincera no me parece a mi que el Fuego sea un elemento que se pueda elegir como principal usando solo las Starters, no tanto porque sean malas cartas porque no lo son, si no porque minimo hay 3 elementos que le hacen counter facil a las estrategias que se pueden armar con fuego, que no nos deja mucho mas que ir con todo a la ofensiva, pero tambien pienso que este elemento es bueno para combinar en batallas sueltas y darle una sorpresa a tu oponente haciendole creer que vas a usar otro mazo, porque una alineacion que no este preparada para enfrentarse a estas cartas de Fuego seguro no te va a aguantar con esa fuerza de ataque tan grande que llegan a tener estas cartas... hasta aqui ha llegado mi post, espero de verdad que te sea de ayuda y te sirva para mejorar esas estrategias, si te gusto te invito a comentar cual elemento te gustaria que analizara en el proximo, compartelo para que llegue a mas personas y deja un bonito like, espero que hayan tenido un gran fin de semana, y nos vemos en la proxima!

---

Follow me on my Social Networks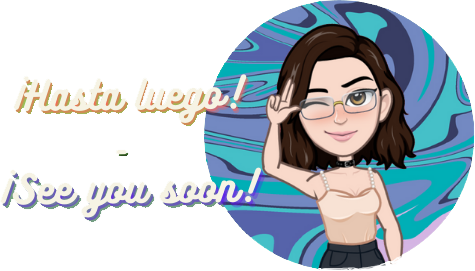 ---
---