What is what I call Game Power and how does it differ from Colection Power?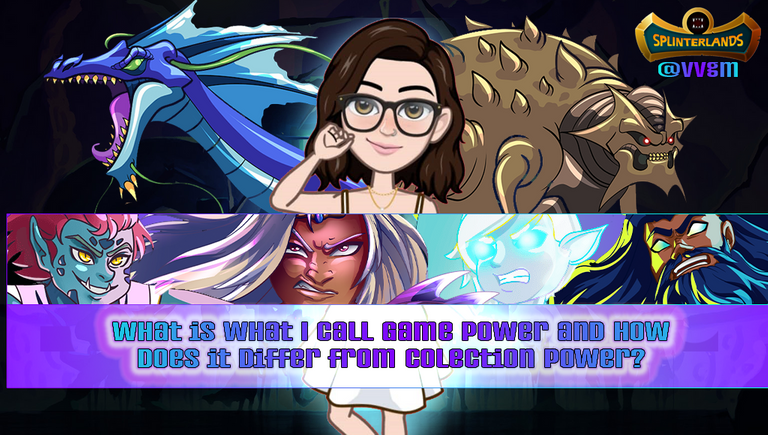 Every Splinterlands player who appreciates himself knows the importance of CP (Colection Power) and is that you can be the best player in the community and have the best winrate of the game, but if you do not have Colection Power simply you will not be able to pass the rank in which you find yourself, if you want to continue advancing to get better rewards it is important to increase your Collection Power... but... What about Game Power?

What I call Game Power?
I will explain this concept with an example to make it easier to understand:

I'm not saying that this card is a useless card because each card has its own utility in a specific area, this card has 0 mana and that makes it spectacular, besides it gives you 12500 points of Collecting Power that leaves you very close to Silver III, so.... what's wrong with it? Well, it is a single card, it is very rare, it is golden, it is good, yes, all that yes, but it is still a single card, and that limits you too much when playing because if you are in Bronze, for example, and you buy this or another golden legendary card from Chaos Legion that are now at very very good prices, you will have enough CP but you will not have Game Power, because your cards will still be the same ghosts plus a Torrent Fiend, which as a decoy is perfect but it does not win you a game alone, imagine facing that deck against a player that is maxed for Bronze? It is almost certain that you will lose that game.
And practically for the same money you could buy almost the entire set of CL legendaries in its regular edition (not GF):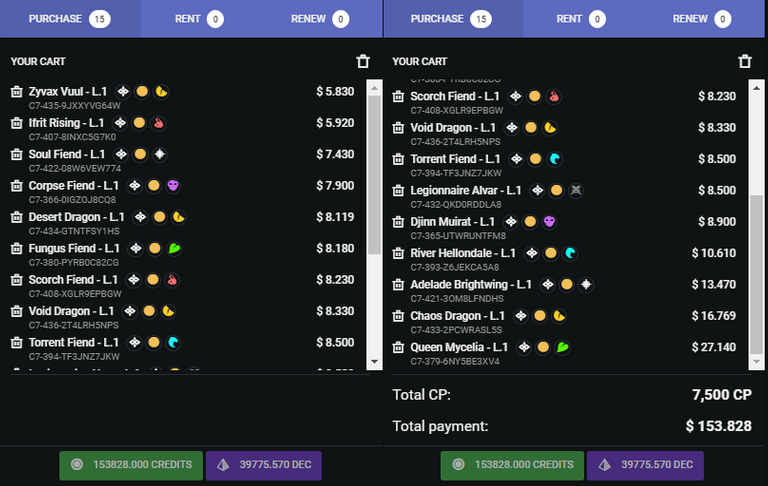 This is what I call Game Power, the real battle strength of our deck, you get 5K points less CP but instead, you have a more varied deck, with more options to choose and combine in your games, which translates into more wins per battle, and this is just talking about the legendaries, for that money I think you could buy all the common, rare and epic CL cards, even several copies of several of them.

That's why I think it's important to find that middle point where we are comfortable between the collecting power we have and the real battle strength of our deck, the cheapest card in the game now is worth 0.039$, if we use the 149$ of the Torrent Fiend to buy repeated copies of this card, we would buy almost 3900 cards, that's almost 20k CP! But when we play a game, what will happen? we will only have the free cards at Level 1 and many Pelacor Deceiver that although they will be at maximum level, we will only be able to use at level 1, because we have nothing else in our deck.

That can be the difference, play better in your league or play worse in a higher league.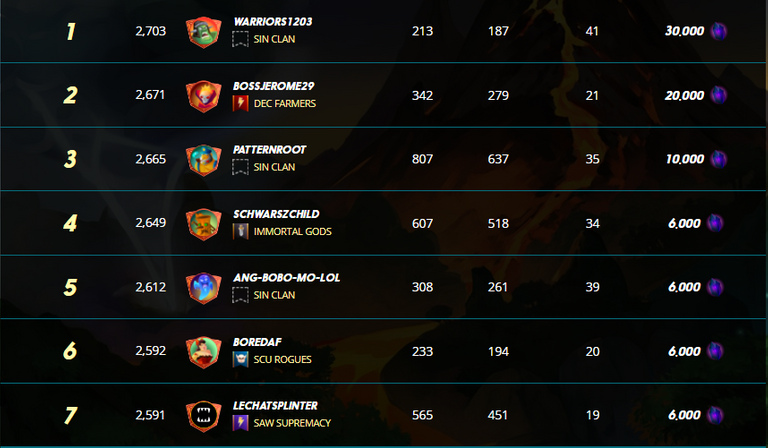 I think there are no shortcuts when it comes to this, to move up in league you must be a good player and have good rating but also collecting power, if what you are looking for is to grow your deck little by little, I think the best thing is to buy packs (or better specific cards) that you know will make you more competitive, and if you lack CP to reach the league you are aiming for, then rent some cards, it will be cheaper, you will be more competitive, and you will be able to play in the league you want at the same time you are building your deck, now rents are very low so it is an excellent opportunity to do so. It is better to be one of the best in Bronze I than to be one of the last in Silver III, for example.

Which cards do I think have a good balance between GP and CP?
Here you have to be very specific because you have to meditate on both concepts and how they mix with each other, there are cards that are less useful than others but give a lot of CP and others that work the opposite, here are some examples:
Pirate Captain.

Playing this card with Kelya gives power to your deck for little mana, and at high level it learns Inspire which will help a lot to cards like Deeplurker or Serpent of Eld, besides Alpha cards are the ones that give more CP.

Goblin Shaman.

Very good to combine with the attack power that Tarsa has, in Silver rank he learns Slow, and also in maximum bronze rank he can attack with magic.

Molten Ogre.

Another good option to combine with Tarsa, it is slow but low attack, and there is already the Disintegrator but this one has more attack and more life.

War Chaang.

The ability of this card and its ability to attack in any position make it perfect to place it in last position and charge the cards with Sneak, besides it is neutral, so it combines with any card.

Lorna Shine .

The ability to ''dodge'' the first hit can make the difference in a battle and gives variety to the life deck, which in my opinion, was the least favored with Chaos Legion.

What I'm trying to say is....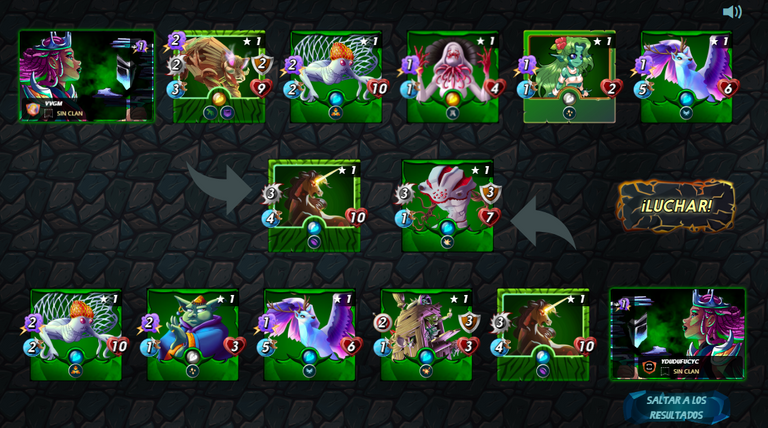 I think it is better to focus first on the Game Power and then on the Colection Power, everything in this game is long term and thinking about it this way, being more competitive will only bring us future benefits, you have to take it easy and not just think about going to the top without further ado, to earn more, because that is a mistake, by not analyzing it well you can end up paying more DEC renting than you get playing and that is already a loss, which becomes even bigger if you do not get anything good in your season rewards, we all know it is a lottery. Look for your midpoints, study your cards and the market, and always be armed with the mentality of becoming one of the best.

In my next post I will upload my first video for 3speak explaining how to use your rewards in Hive to acquire assets in the game, plus the openings of my first packs, I'm very excited about it, I already want to upload it!

Follow me on my Social Networks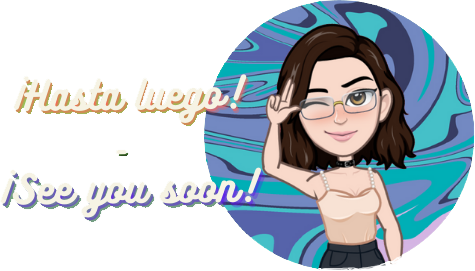 ---
---