Is The Chaos Legion Promo Card Worth It?
I'm having a challenge in my attempt to get as many Chaos Legion cards that I can... It all comes down to one question.
Is the Promo Card Worth It?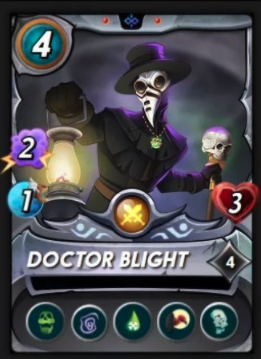 Doctor Blight is going to be a really strong card.
Clearly worth a good bit of value, and looks to be used often in play.
In order to get one, you need at least 50 Vouchers and Buy Pack.
That is $15 X 50 = $750
Plus $4 x 50 = $100
To gurantee yourself a card... $850
For that same amount, you could buy over 100 packs on Hive Engine.
The 100 packs will get you 30,000 air drop points a day too... until you open them.
So is it worth it?
For me, I am getting about 35 vouchers for free for the initial airdrop, and using them to buy packs. I've bought about 20 more to help get me over 50.
Now I'm wondering do I go for the next 50, or do I just continue to buy packs on Hive-Engine?
Not sure.
I'm going to see how I feel tomorrow. Any ideas for me?
---
---