The NFT Hero We Never Saw Coming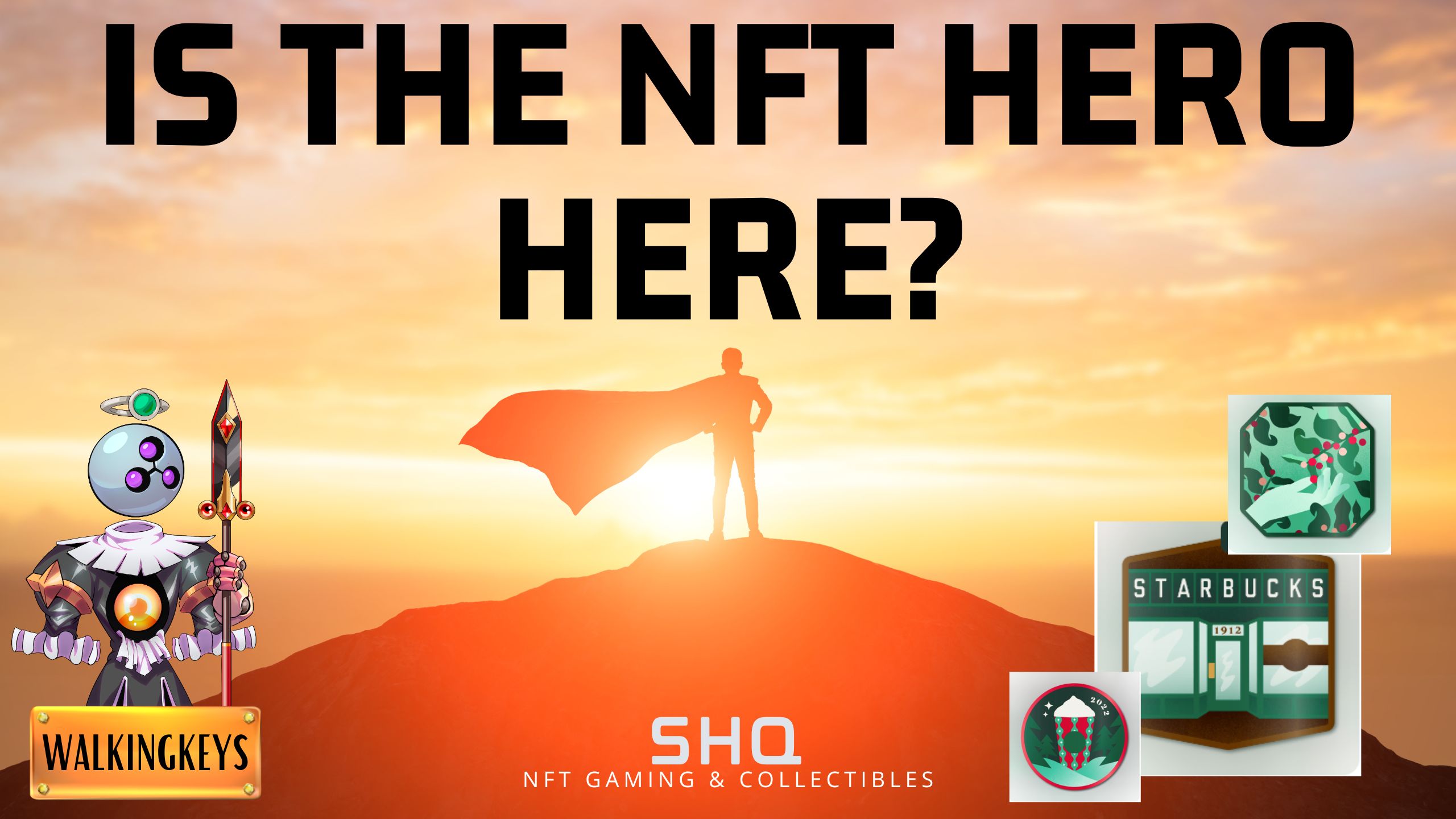 NFTs are just JPEGs. I can screenshot a picture of an ape. NFTs are a scam.
These are all statements that people have told me in the last few weeks as I talk about NFTs at my son's basketball game, at my daughter's swim-meet or even with a family member.
People don't get NFTs...
Obviously we do... you're reading this bog from the Hive blockchain. You know the possibilities of blockchain and NFT technology.
Most people don't.
What most people have heard of is... Starbucks. And Starbucks might just be the NFT hero we never saw coming.
Just last week I was given access to the Starbucks Odyssey Beta platform. A place to learn, play collect and be rewarded for buying Starbucks coffee. I signed up for the whitelist back in September.
You can complete journeys, and earn NFT stamps. The stamps can be bought and sold on a marketplace. To complete a journey, you have to take virtual tours of coffee farms, take quizzes, play games and of course... buy coffee.
So far I have two stamps. My two stamps are worth like $370 bucks.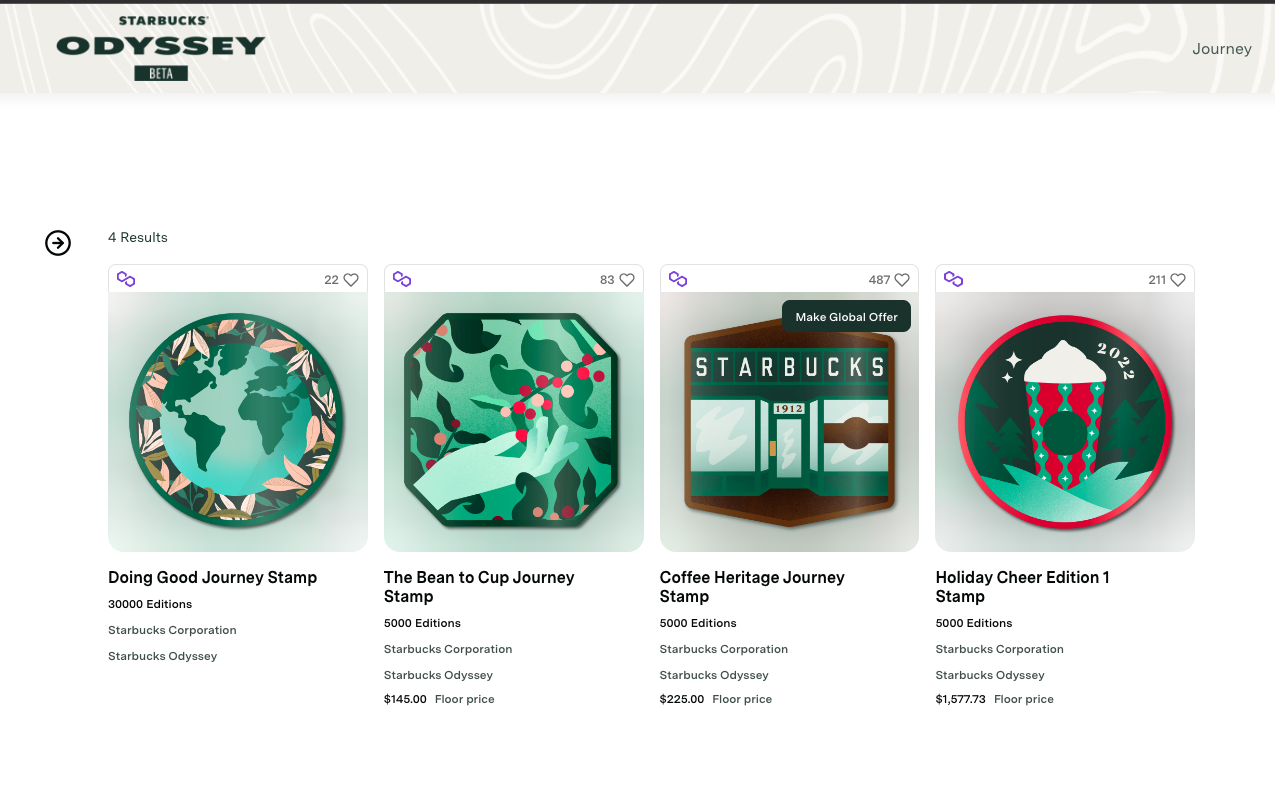 Crazy!
But... Starbucks is a huge brand, and people will be able to do this on their phone and just collect the NFTs and sell them and use the money to buy more coffee if they want.
Starbucks is using NFTS to reward customers and at the same time, it could legitimize NFTs for many. It makes it easier to start the NFT conversation, but Starbucks isn't alone.
Is Starbucks the hero NFTs need?
Walmart and Amazon are both building NFT programs right now.
It is just a matter of time until NFT is a household name that will revolutionize business reward programs.
Starbucks is the first to market for one of these big brands and it will be interesting to see how it does.
So far, I'm liking it a lot.
What do you think?
---
---