Will Voucher Prices Spike At The End Of The Pre-Sale Promotion
We are getting close to the end of the pack voucher airdrops for this pre-sale event, and the question remains... will the prices go up or down as the promotion ends?
Right now vouchers are going for about 21 Hive.
If you look at the holders of vouchers, you'll see that a lot of the ones that have been given away have not even been used yet.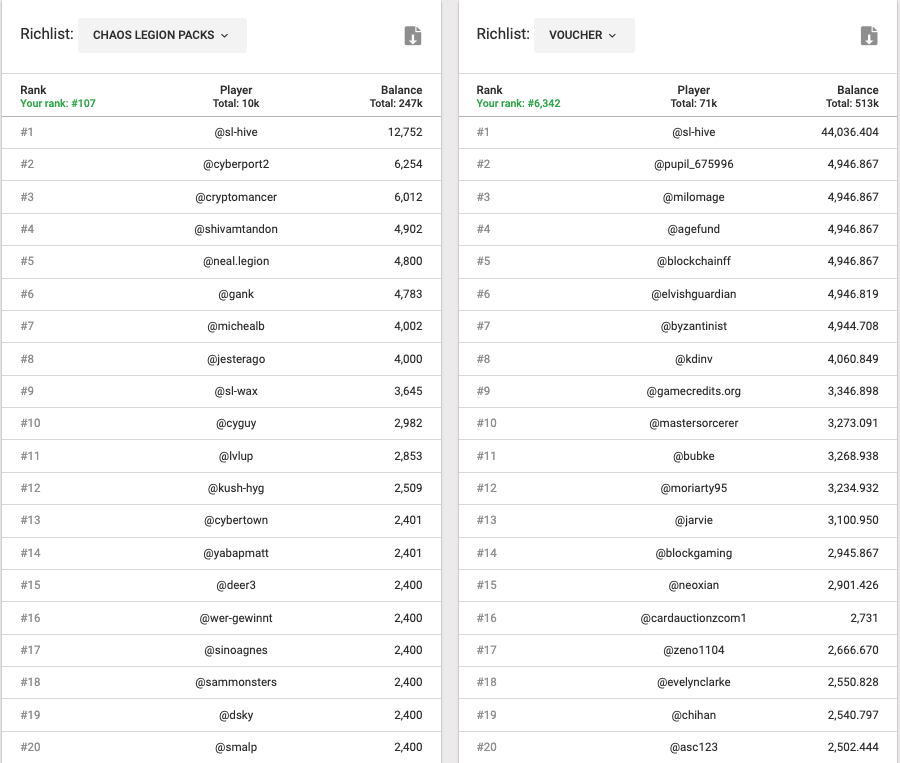 Screeshot from PeakMonsters.
There are 513K vouchers that have not been used and only 247K that have been used.
Now that we know that buying early will get you the opportunity to open packs before the public sale happens, then the vouchers may start going up in cost. Espeially if there are a few whales jockying to land one of those top 6 spots to be able to create a new summoner.
As more people realize that these 15 million packs may not be enough to quinch the thirst playsers have for new cards, then the packs could see a similar spike in price.
I do think that the price of vouchers and packs will go up as we get closer to the end of the promotion and the time we can open packs.
What do you think?
Remember this is not financial advice.
Check out my NFT art on NFT Showroom.View Art
---
---