Capture the Hills in a splinterlands share your battle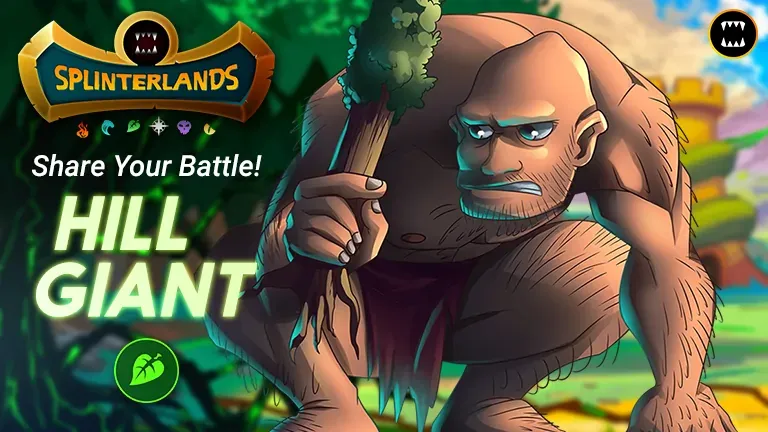 Welcome all players to another share you battle from your favorite card game on the blockchain, with this weeks star, the Hill Giant!
Hill Giant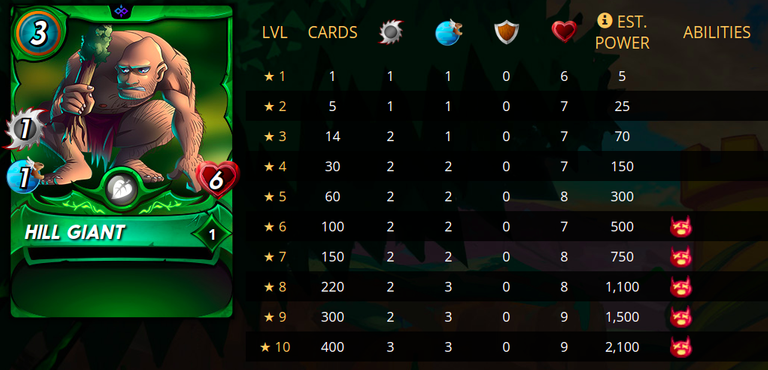 Introduced with the Chaos Legion extension, is this rather overlooked small mana earth card. In my battle's i don't often see this one being used, but as you know how the saying goes:
Don't judge a book by it's cover
So let's see if this his absence on the battlefield is justified, or that there are perfect use cases for this little card.

Usage
Despite it's low attack and speed on the lower levels, it counters this by bringing some serious health to the game.
So in my opinion it makes sense to use this card as a tank for your battles, but it's also great to use in several battle rule-set:
Back to Basics: With this rule-set, monsters loose all abilities, and you can't loose what you don't have 😎
Equal opportunity: All monsters get opportunity. Here the Hill Giant can fit if it's a low mana game.
Little League: Only monsters costing 4 mana or less can be used. Many times you will find this rule-set in combination with back-to-basics, here it can fit again as a tank.
Super Sneak: All melee monsters get sneak. Now it's an idea to place the hill giant in the back because of it high health.
Lost magic: No magic monsters can be used. Well if you have this rule-set and only the earth splinter to play with, hill gaint can be your tank if your on low mana.
For this share your battle if used the Hill Giant in the following game:
| | |
| --- | --- |
| Mode | Wild |
| Splinters | All |
| Mana cap | 19 |
| Rule-set | Normal |

The Line-up
Obsidian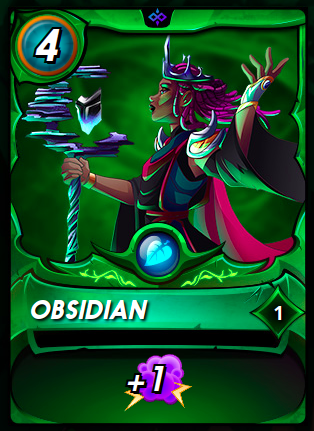 Used because my opponent only used magic teams in the last 5 games. There for Wizard of Eastwood didn't make real sense to use.

Hill Giant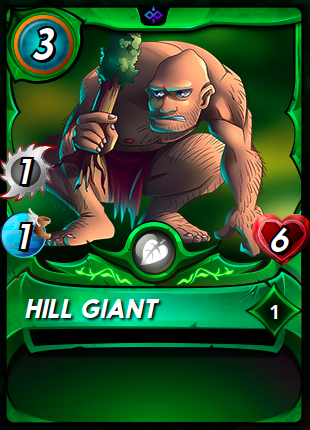 Used as a tank because of it's health and the low mana cap of this game.

Regal Peryton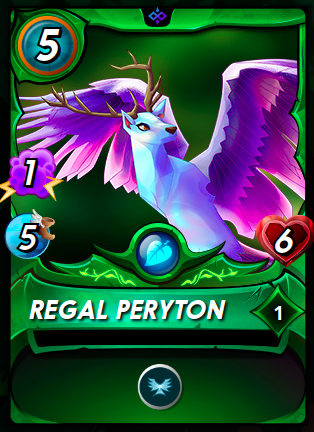 With flying and high speed this is a great card to use as 2nd line of defense, especially against melee monsters.

Khmer Princess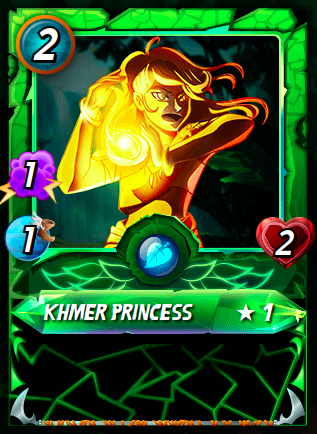 Low mana card which can pack a punch in combination with obsidian.

Djinn Biljka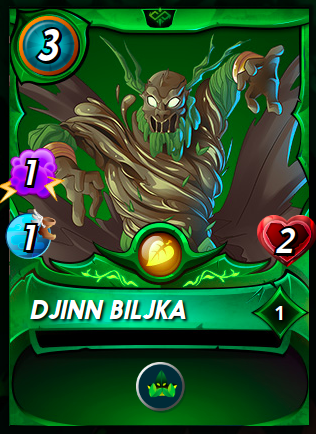 Great small level mana epic with camouflage. Perfect for use in this type of battle.

Goblin Dartling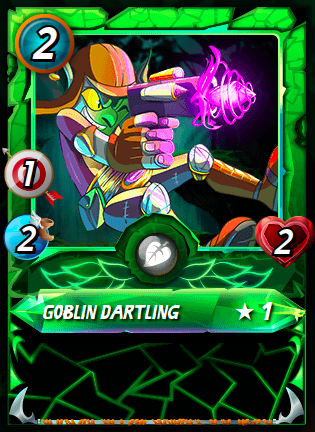 Nice little low cost closer card.

Link to the full battle

Did my line-up work?
As you can see in the replay, the Hill Giant took several hits before being downed. The Khemr Princess and Goblin Dartling took the fall even before attacking. The Hill Giant did hold of the attacks long enough for the Regal Peryton and Djinn Biljka to down all remaining monsters.

Would you use the Hill Giant again
So for this opponent (Water) and the low mana cap, the hill giant stood it's ground, and i would definitely use it again. If you use him, keep an eye on the game your playing, but with the right conditions it can perfectly fit.
Hope to see you on the battlefield or in the next share your battle by @splinterlands!
If you want to give splinterlands a try, you are welcome to use my referral link
Images used in this post are owned and open-sourced by splinterlands.io
Dividers made by @rqr4, and if want to use them, you can find them in this post.
---
---