Is It Wise to Use DEC to Invest into Card Level Up?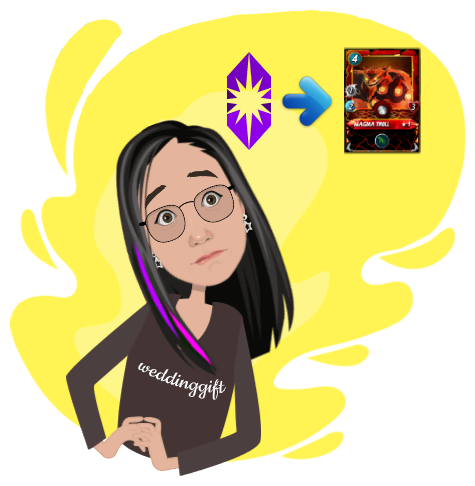 Generated by iMirror and customised re-editing with Photopea
I know I have been writing a lot on investment ways for #splinterland related posts; but I can't help it, because I really want to be as minimal investment as possible but still bring out maximum outcome in the future to get even an SF 5 ticket or prep at least 3 full sets of wedding gifts for the little munchkins in the future.
And today, I decided to use some of my won DEC and bought DEC via steem-engine into small monster card upgrades instead of using STEEM / reserve them for potion purchases
Is it going to be a really good investment, I am not certain; but what I DO know is when DEC is stronger against STEEM it could have been wiser to get it in DEC rather than STEEM (especially its price dropped) and try not to touch whatever I have earned in STEEM to the cards.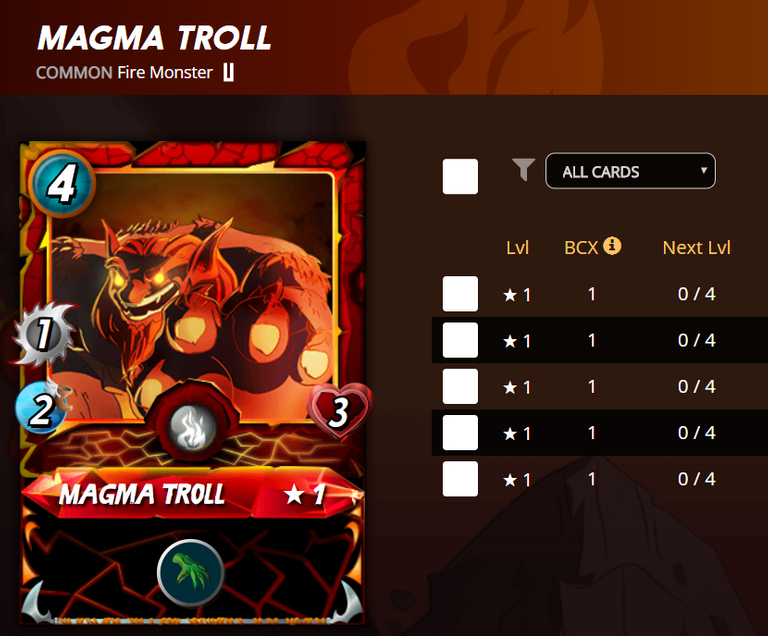 Particularly when untamed cards actually require 5 cards to upgrade to level 2.
Since I already obtained myself a level 2 Pryo (fire summoner) I might as well prep my fire monsters to level 2 if possible; right?
I chose this card simply because it isn't overly expensive still as level one, and I could still use DEC to try purchasing it...

Which is relatively still bearable for its price; and hopefully I will be able to use it for higher level rank battles when it is necessary.
I mean, I know potions are great but maybe, just maybe I don't need to rely on potions just yet; but pick the right cards to level up with whatever resources I have on all my wallets, be it steem-engine tokens or steem wallet itself.
Will this considered a good investment?
Only time will tell whether this has been a really great investment; because when I could get a decent strike wins I could earn more DEC, which is still a win to try to stay at the top of the games.
Of course, if I can still get a lot more reward cards of the same level I definitely would have preferred to combine them with all my rewards instead of buying with DEC.
Have you tried out this card yet? It looks fairly useful when it is at least level 5 onwards. I will look forward to try it out when it is still considered as little league.
Understanding my battle strategy
Today because it was a rewarding rest day for me (sine it is a State Sultan's birthday holiday) I got to learn to use different splinters just to win battles instead of sticking on the quest splinter unless it is favourable for the quest assigned splinter. But I know I can't do this when I am on a working day as I would probably just try to win 5 battles and just get on with it and resume work (from breaks)
How about you?
How would you do it? Do you strictly only follow quest assigned splinter in most of your games?
---
---