Today I bought a PELACOR ARBALEST card from life unit

Hello guys,
Welcome back to my splinterlands game new post. How was your day? Did everything go well? Yesterday, I talked about the challenge battle I did using the PELACOR ARBALEST card. That card is not very familiar to me because I didn't use it much before. However, since I want to own almost all of the challenge monsters, I decided to buy that card today as well. Today I will tell you about my purchase of PELACOR ARBALEST card.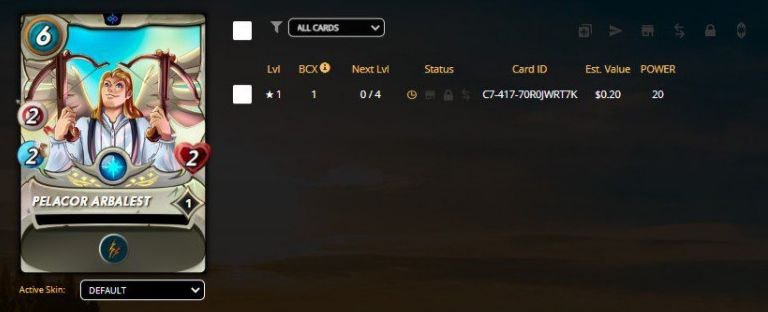 It's been a long time since I talked about buying a card. The last card I bought was the CRYPT BEETLE monster card from death unit. I bought that card about 2 months ago, so I only spent $0.021 to buy that card. The card I bought today is a common card from the death unit. I wanted to buy a gold card, but it was expensive, so I bought a simple card. The CRYPT BEETLE is a rare life card and this card contains 2 points of ranged attack, 2 point of speed and 2 point of lives points. That's why I bought a PELACOR ARBALEST card. It cost me almost $0.02to buy a PELACOR ARBALEST card.
@winelay 🍇
---
---