60 season chests in the Silver III League in Splinterlands (2022.08.01)
Huzzah? Let us see...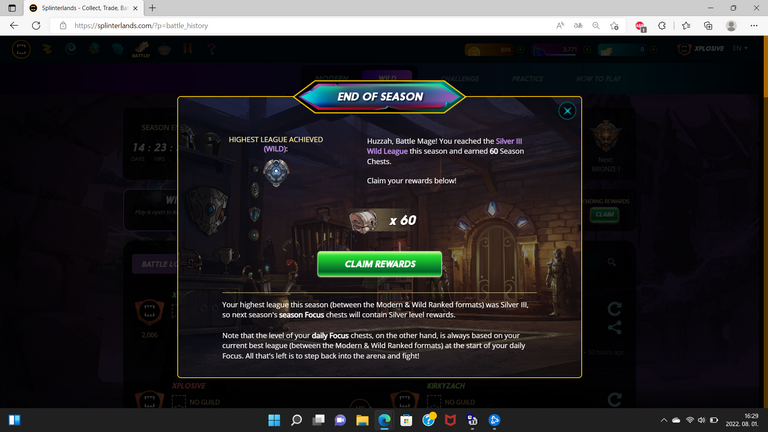 A rare Gargoya Devil in the first chests.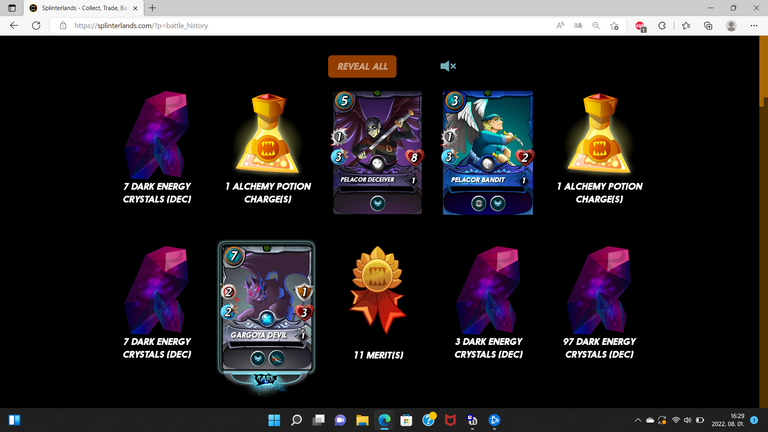 It continues with two common cards.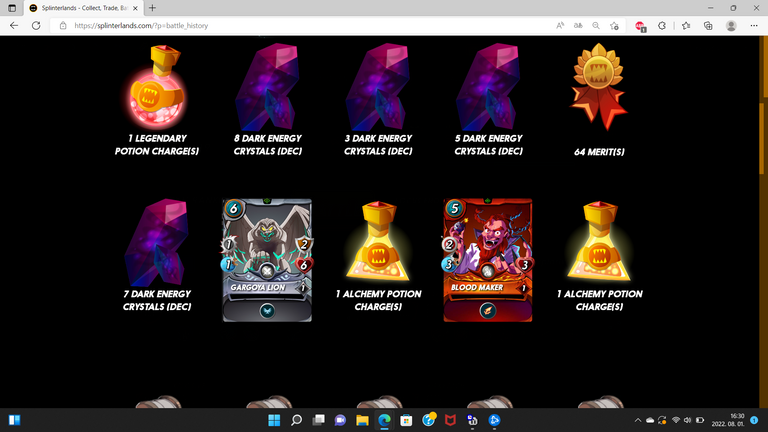 And then one Epic Revealer card with a Gold Foil Pelacor Deceiver, and with two common cards.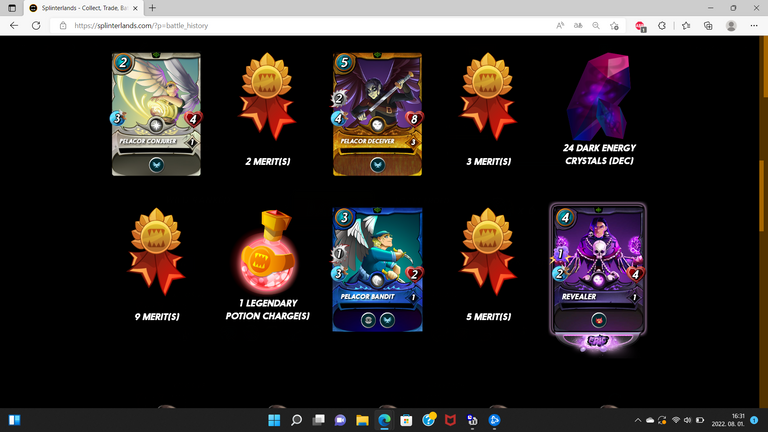 And the two rare cards. Of the same card. Naga Assassin. And 16 Merits.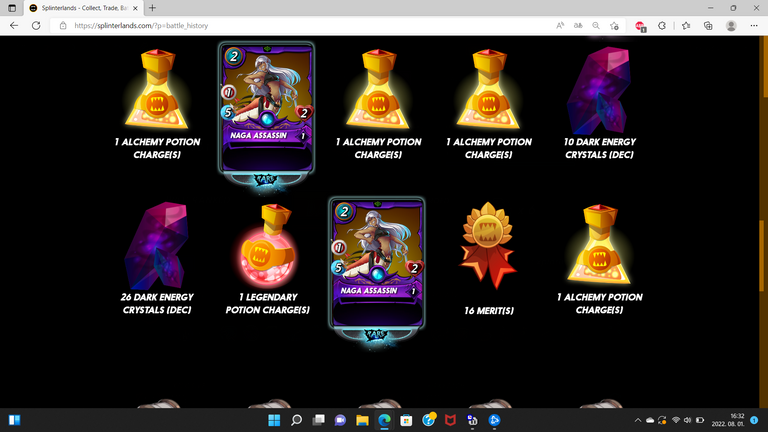 Another rare card. A Vulguine.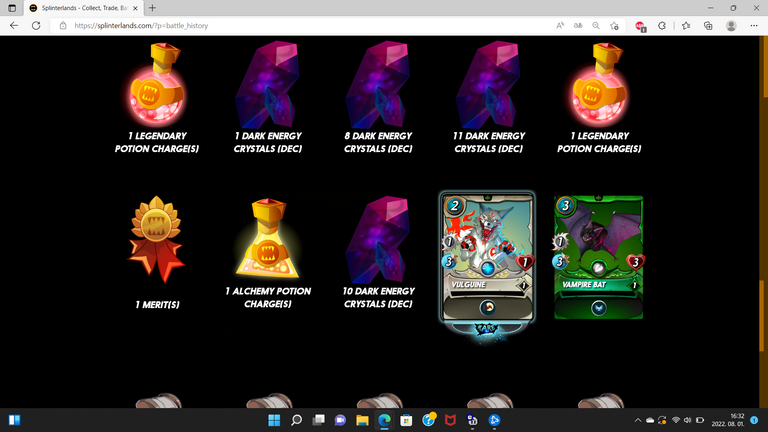 And finally two common cards.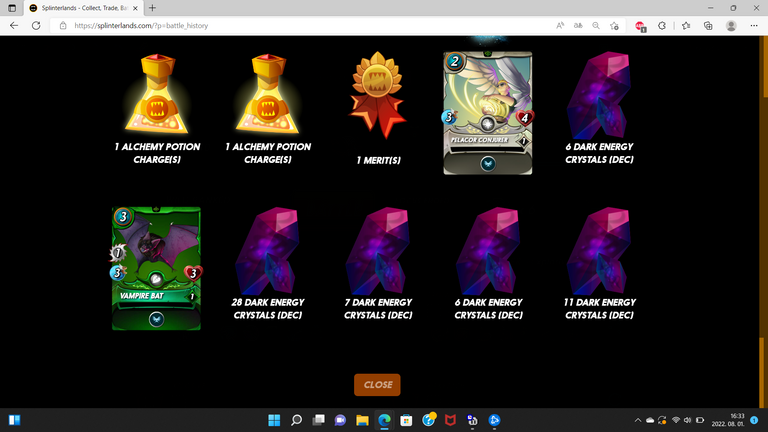 To be honest, I am not really impressed by this. Most of these are cheap common cards, a few Dark Energy Crystals (DEC) and a bunch of Alchemy and Legendary Potion Charges.
Not even the Epic Revealer card is valuable. Currently it is worth only $0.21 USD.
I was in the top 6000 players. If I receive these things, then what other players are receiving? For example people, who are not even in the top 100 000 players. I do not even want to know.
All in all, I am not convinced that Splinterlands is worth to play at all nowadays. The top 10 000 players should receive much better rewards. All of us are putting a lot of hours into the game. And it turns out to be time wasting.
The focus chest rewards are similarly bad.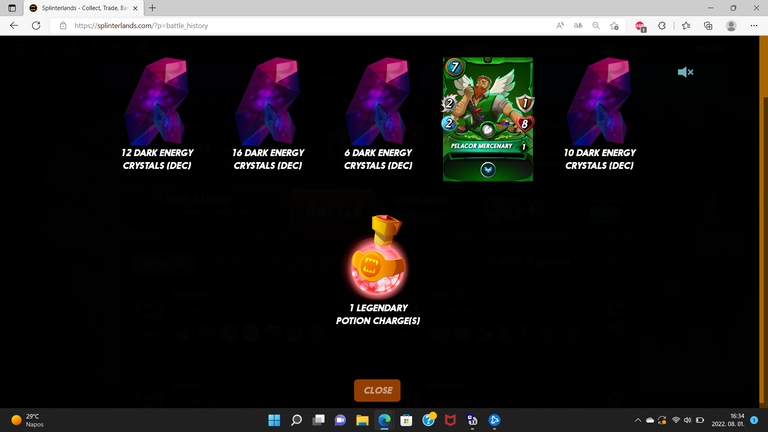 I am nearly done with this game. It is not worth the effort and the time. I am thinking about putting a part of my Splinterlands card collection back to the rental market to lease them out. But maybe I will sell them, and put the money to Hive Dollars (HBD) savings.
We will see. I am not really in a mood of playing this game nowadays. Splinterlands simply became too much effort for too little rewards.
Putting many hours per day into a card game to earn a few dollars? No, thank you.
Good luck and have fun, if you play it.
Have a nice day. All the best. Greetings and much love from Hungary.
---
---