Good to defeat the typical, classic "Death" team with a "Fire" team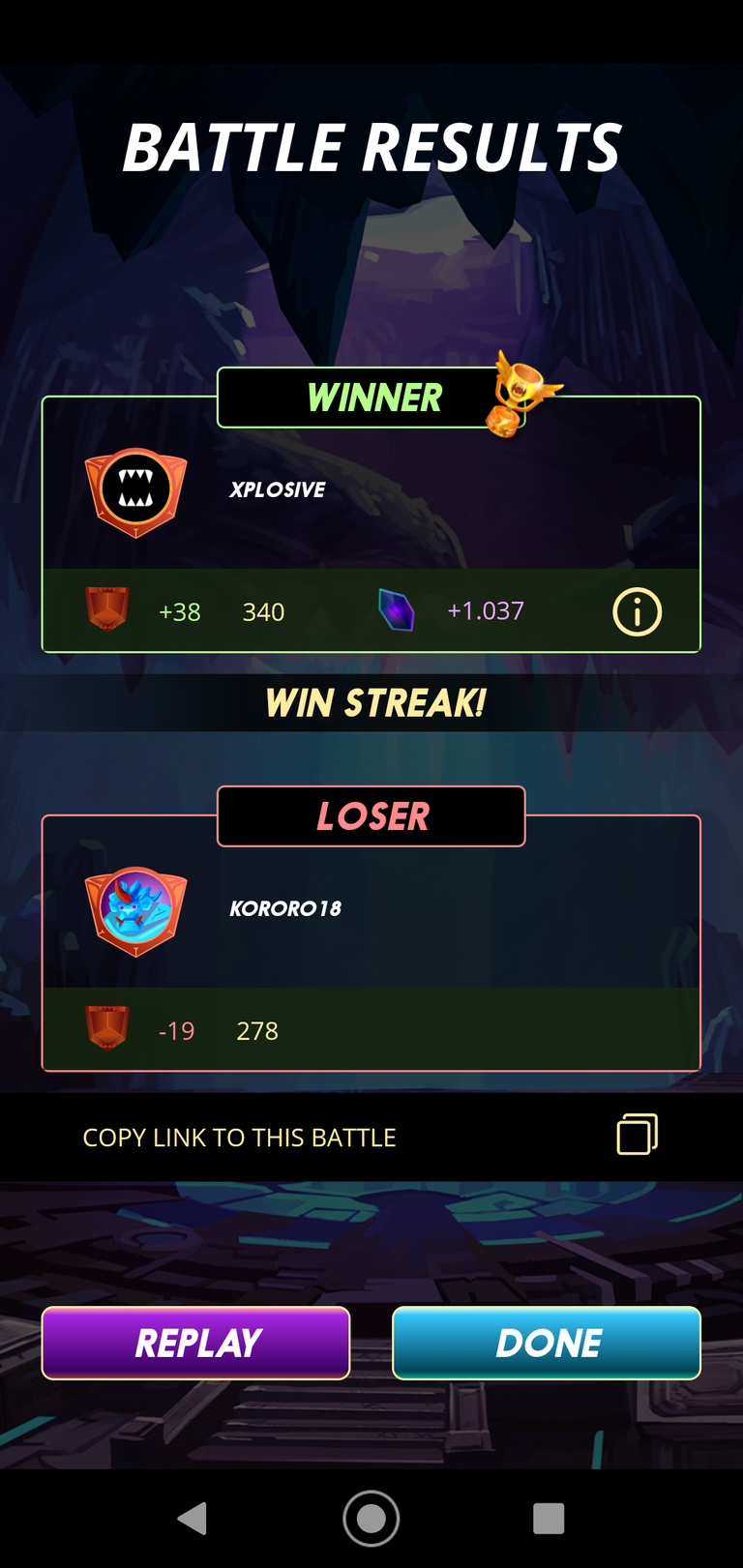 My battle against @kororo18:
https://m.splinterlands.io/#/battle/game/process/sl_c1612cc404bdd0d9268758ccf631e26a
Nowadays I rarely do this, and the game is also rewarded it quite well. At least nowadays I usually earn less than 0.50 Dark Energy Crystals (DEC) for winning battles, but this time the game gave me 1.037 Dark Energy Crystals (DEC).
A screenshot from the battle, taking from the link above after watching it again: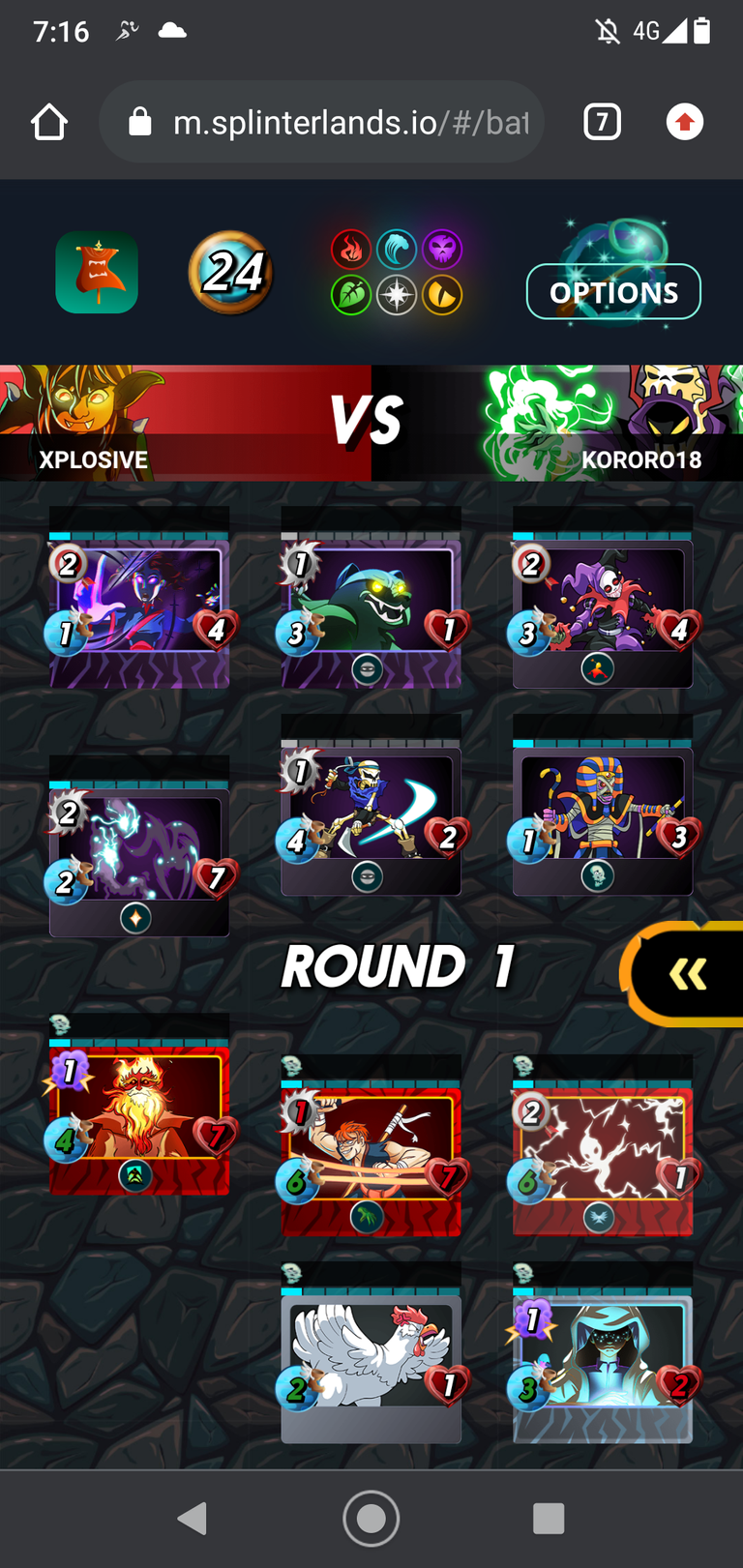 You can see the monsters and the buffs/debuffs on both teams, including the -1 health on my team by the enemy's Undead Priest, and the -1 melee attack on my Fineas Rage by the enemy Zintar Mortalis summoner. Luck played a huge part in this battle. The enemy team missed many of their attacks, mostly because my team was faster than them.
---
---