I played more than 1000 battles in this season so far (2022.10.24)
Recently I put a lot of time into this game, but I do not even know why. This is the first time when I played more than 1000 battles in a season. I played 1015 battles in this season so far. I won 514 battles, so my current win rate is 50.64%. Seeing how hard is the game nowadays, I am quite surprised that I still manage to keep my win rate above 50% in long term. It was below 50% in the beginning of this season. My current rank is 56 343, so currently I am in the top 60 000 Bronze players.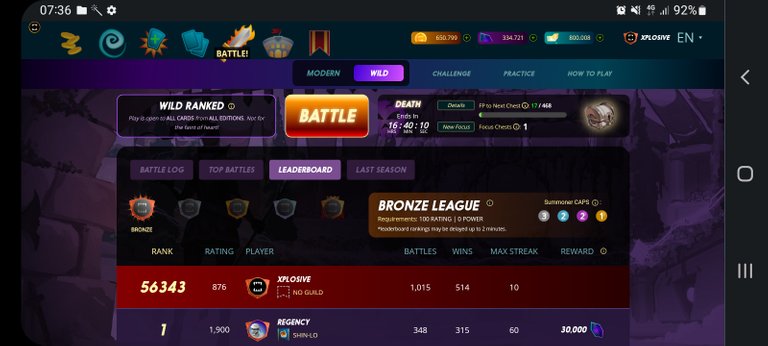 Today I received a Pelacor Deceiver card from the focus chest I earned yesterday.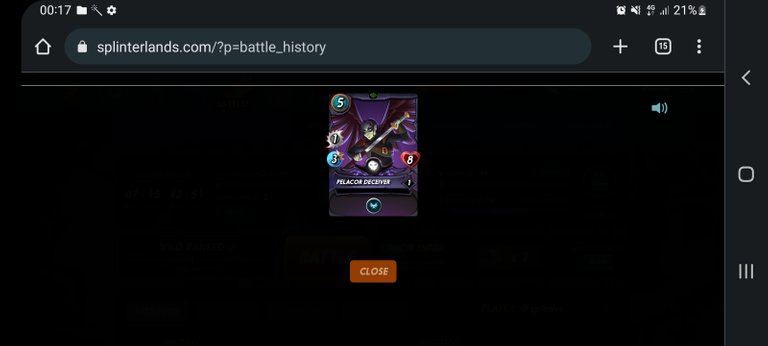 This is one of the cheapest cards (currently it is worth $0.01 USD), but at least it is usable in battles. Currently I have 23 from this card.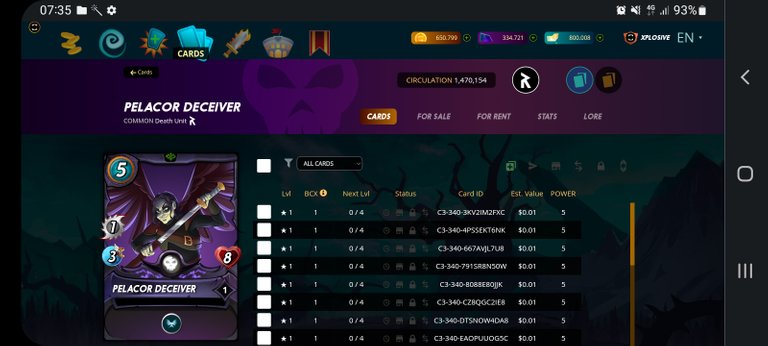 Today I also earned one focus chest, and I am close to earning my sixth season chest. I keep playing for now. Probably I will earn it today, and maybe I will earn more focus chests. My current focus ends in 16 hours 34 minutes, so I still have many hours to earn additional focus chests. The current season ends in 7 days 8 hours, so probably I will play many more battles in this season. Maybe I will play more than 2000 battles. We will see.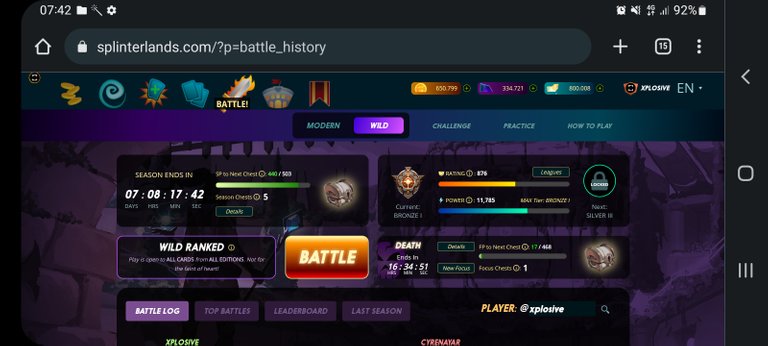 Good luck and have fun.
Have a nice day. All the best. Greetings and much love from Hungary.
---
---