SPLINTERLANDS SEASON END REWARDS | GOT LEGENDARY CARD DJINN BILJKA AND TWO CHAOS LEGION PACKS | DAILY QUEST REWARDS | 05/07/2022

Hello, Beautiful and Sweet friends of Hive Blockchain! I hope you all are doing well and feeling healthy. I am also good and enjoying my life. It's Saturday 7th May 2022 here in Pakistan. Today I am going to share my last season rewards and daily quest rewards of the Splinterlands game with you people. I am sharing today because I wanted to participate in the splinterlands posts contest. My highest league was again diamond 3 same like the past season and I was rewarded with 40 loot chests rewards. This time I got very good rewards that you can check in the below. I am sharing this post as my entry for the Splinterlands Social media challenge. You can also participate in this weekly challenge, to know more about how to participate in this challenge visit this link.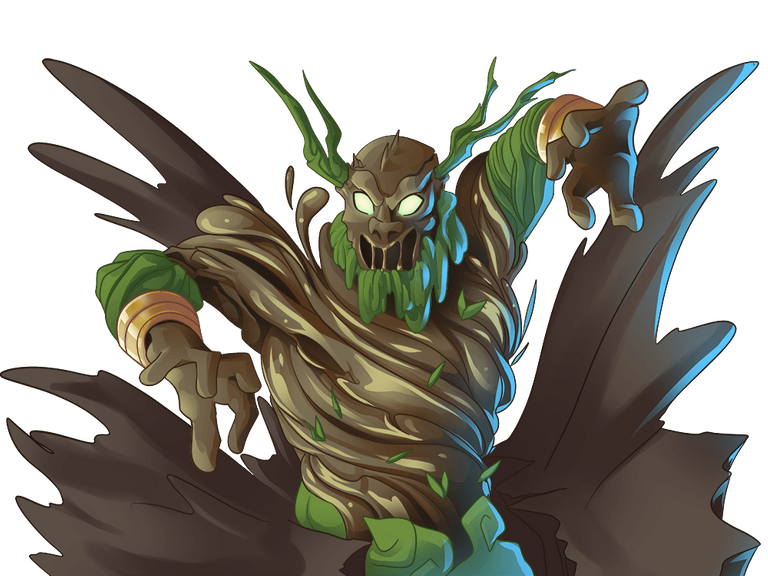 Last Season Highest League: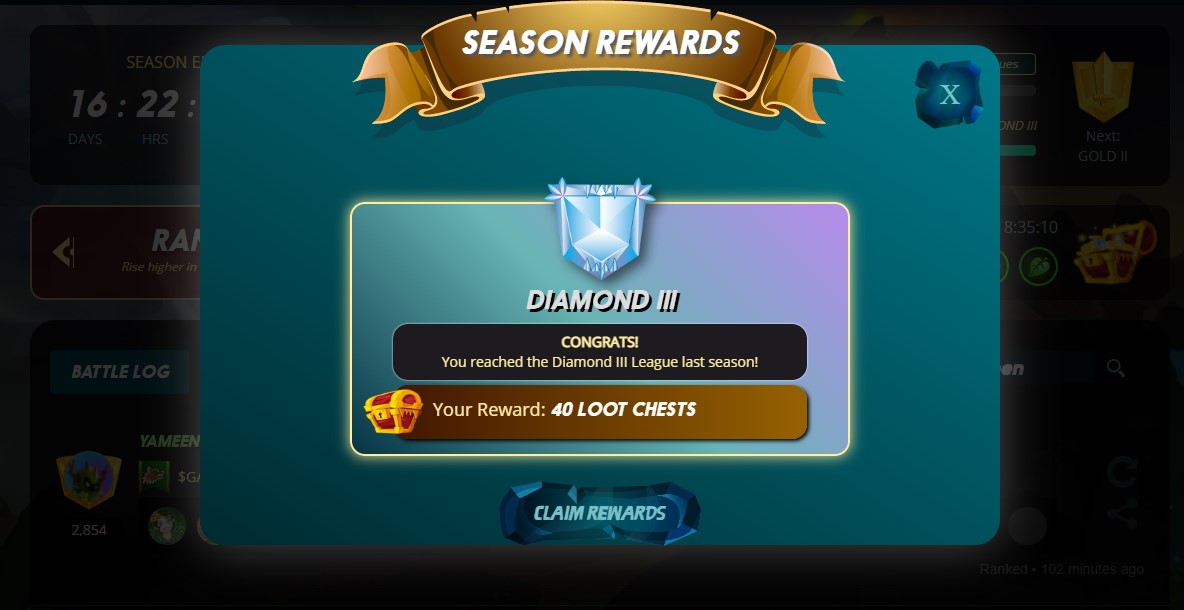 From the last few season my highest reaching league is same of Diamond 3 because all of my deck has that much potential in to win battles. I have 200k collection power that can allow me to get rewards of gold 1 league. For the diamond league I needed 50k CP and most of the time when my rating cross 2800 so I rent card of 50k CP from the rental market. In this season I am currently playing in the Gold 1 league and I will try my best to reach the diamond league again.

Season End Rewards:
This season rewards are much better than the previous rewards because this time I was too much lucky to get one legendary card DJINN BILJKA and two chaos legion packs. I also got 1 epic card, 1 rare card along with common cards, potions and Dec. Below are my season-end rewards for reaching the Diamond 3 league.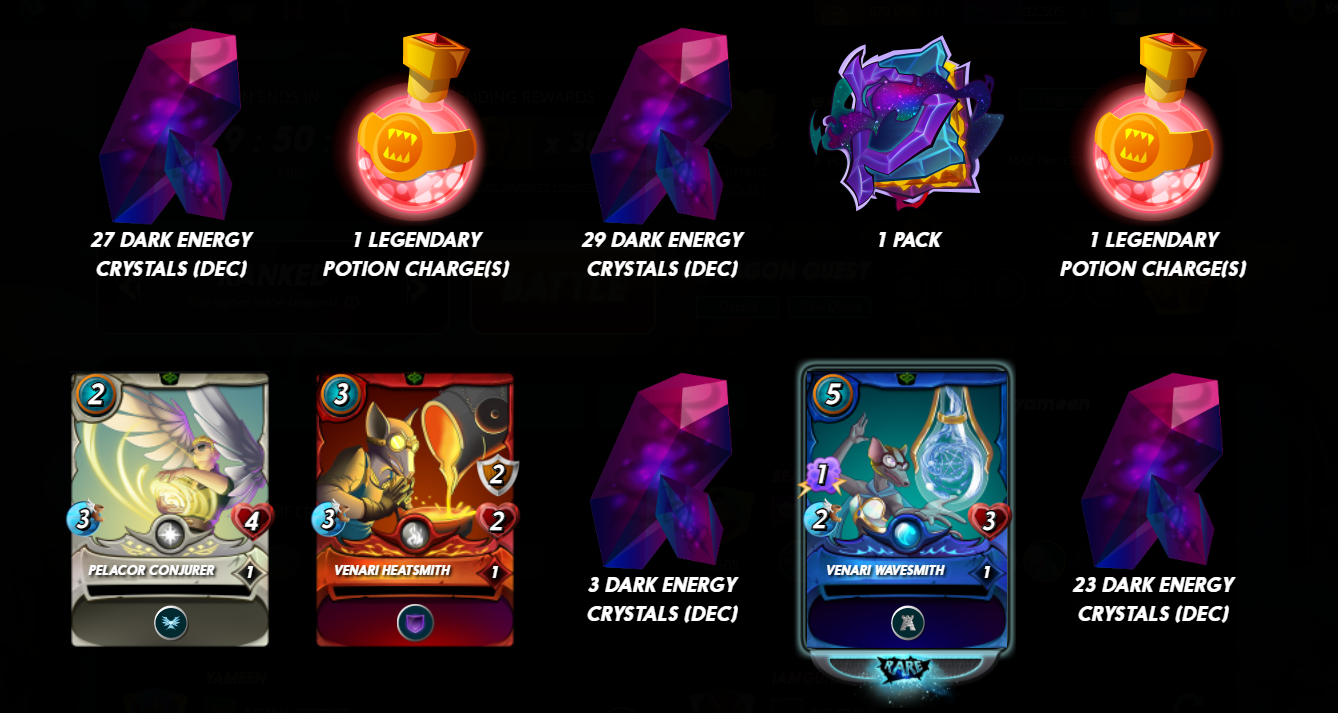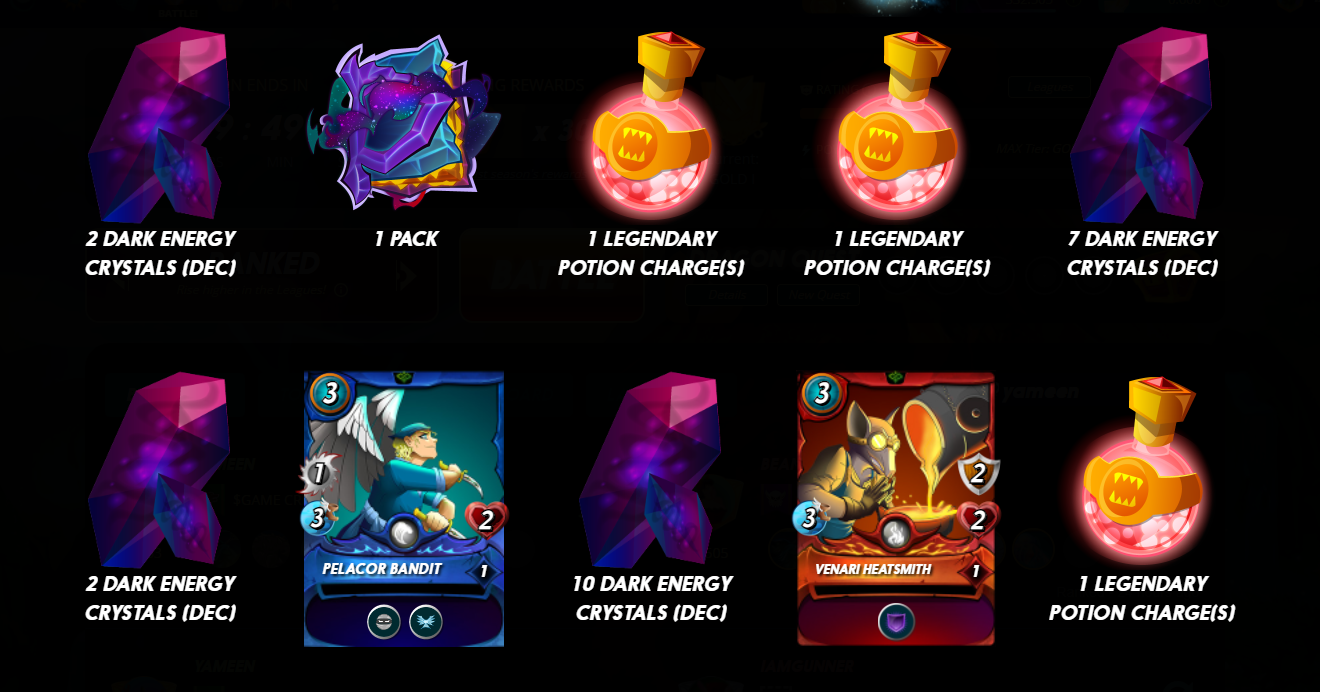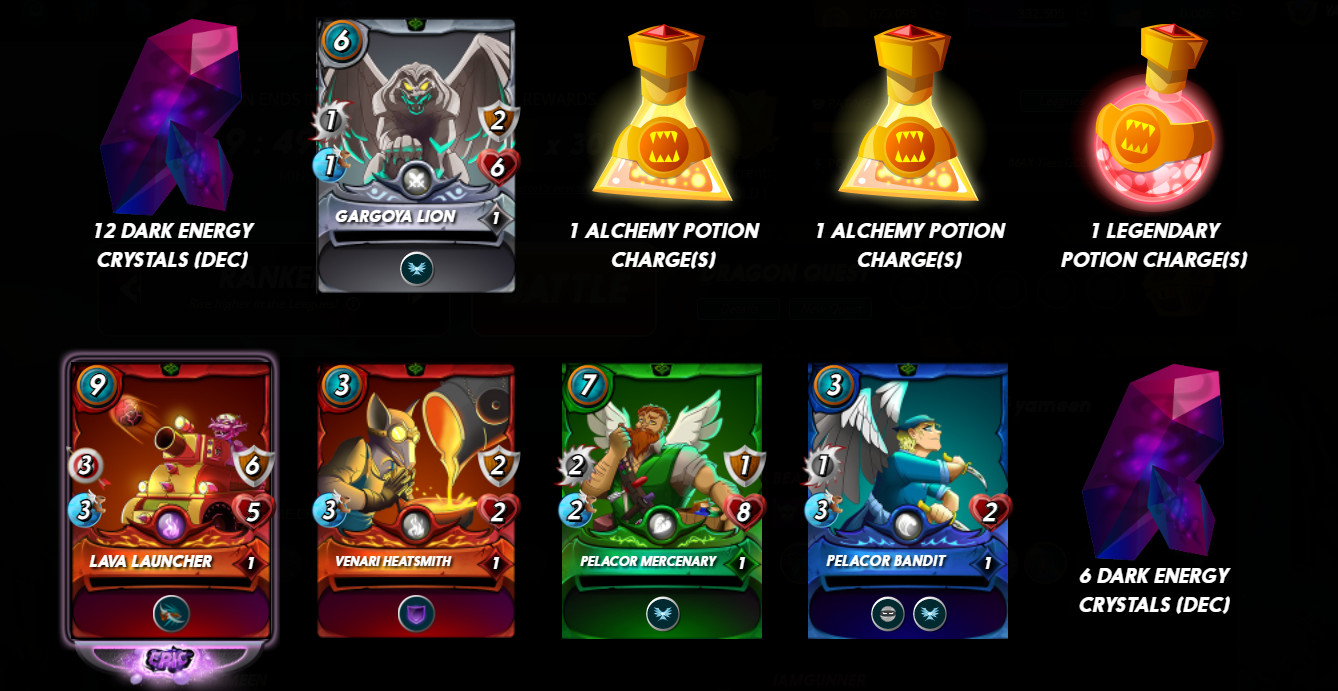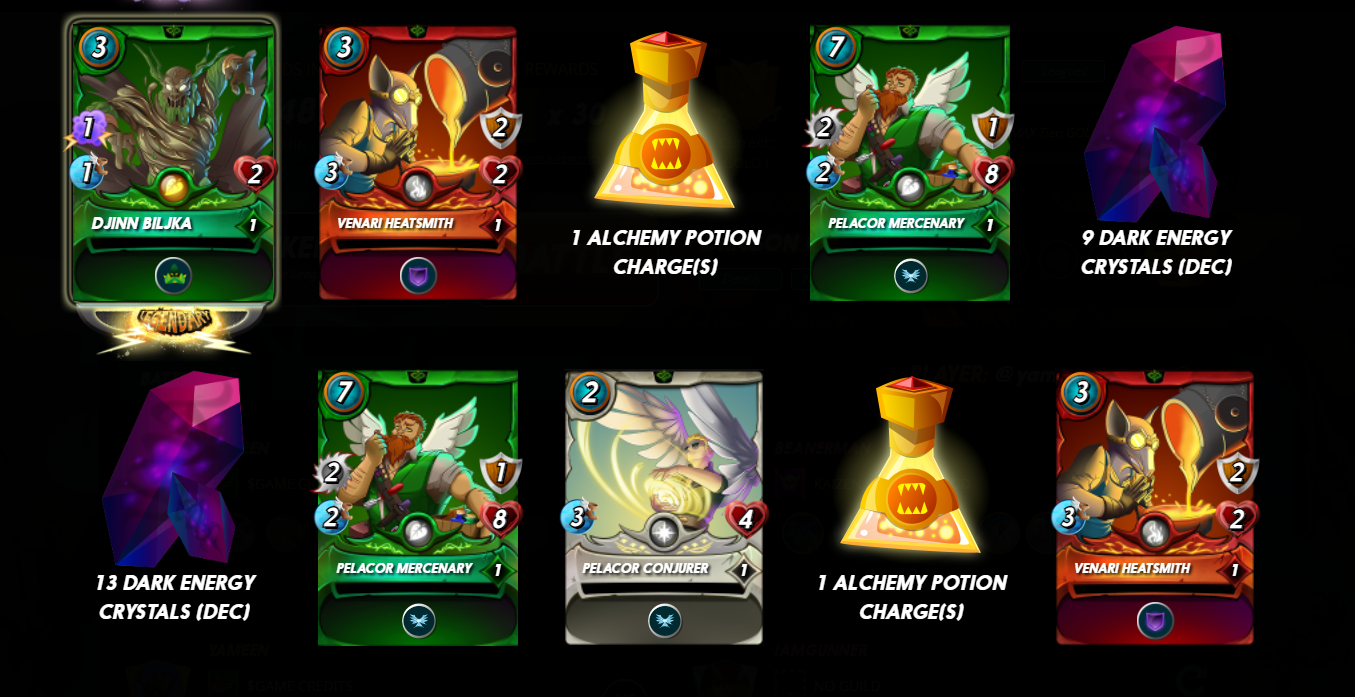 TWO CHAOS LEGION PACKS OPENING:
In the last season rewards I got nothing special but in these rewards I was lucky to get two chaos legion packs from the season end rewards. It means that 10 more loot chests so I got a total of 50 loot chests in this seasons rewards. I opened it after claiming the season end rewards in which I got 2 bcx of chaos legion edition rare earth splinter summoner which is trading on 3$ per bcx and also some common cards in it. You can check the results of opening in the below screenshots that I took at the time of opening packs.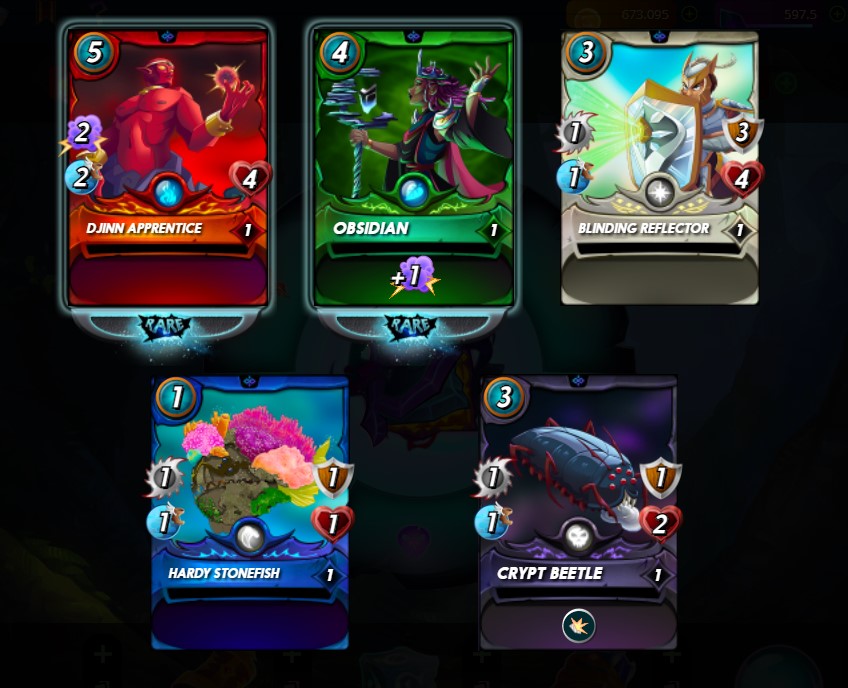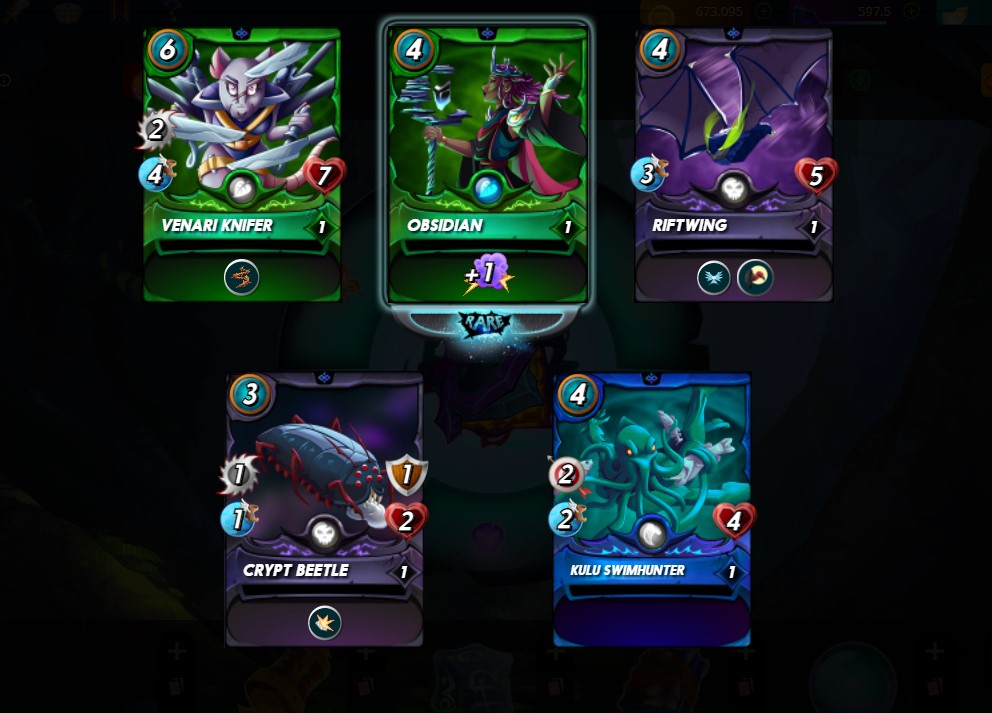 About Quest:
Today's quest was given in the Neutral splinter monsters that I completed very easily. I didn't change it because I already shared that it is the most easiest quest for me in all quests. I like this quest because it takes not more than 30 minutes to complete and also instead of winning 5 battles I have to win only 3 battles without using the neutral splinter monsters. I easily won three battles without using the neutral splinter monsters in my battles and completed the quest within a half hour. Currently, I am playing in the Gold 1 leagues but I was rewarded with 7 loot chests. In today's quest rewards, I got 6 cards and 1 potion.
Claimed Quest Rewards: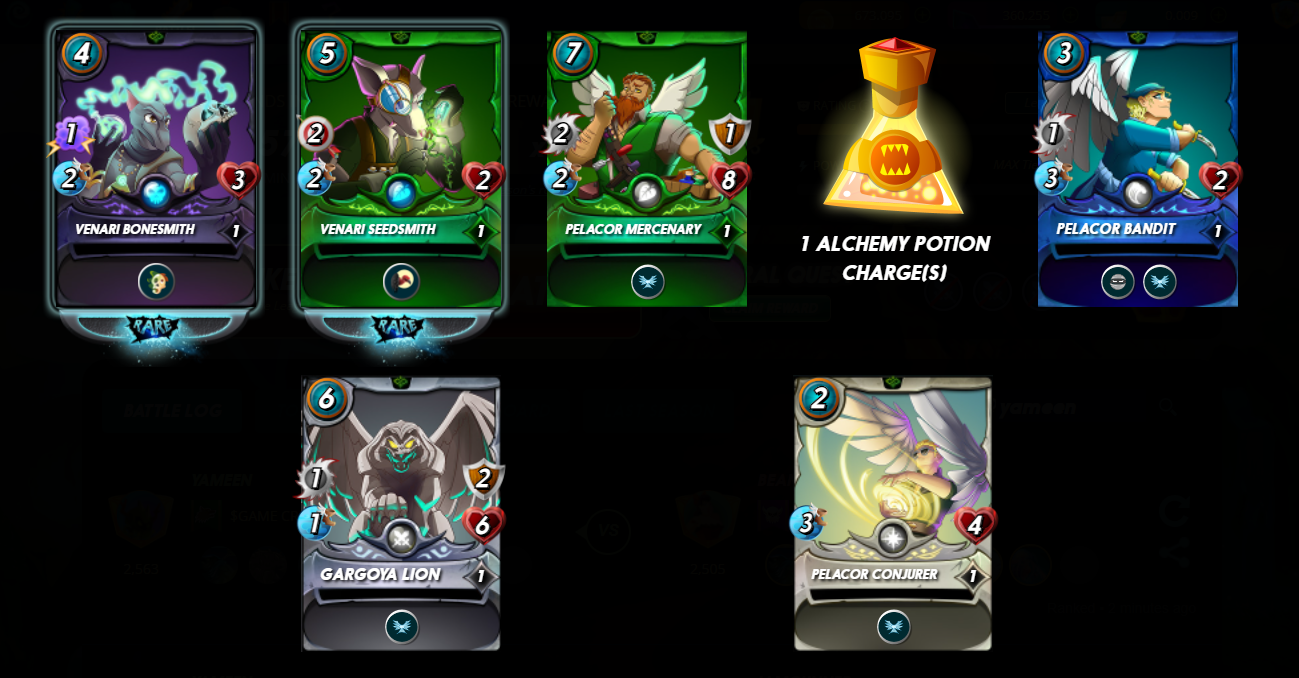 My Current League and Rating:
In the below screenshot you can check there are still 08 day and 19 hours left in the current season. My pending season end rewards are 30 which is based on my current league playing tier gold 1. My current league is still Gold 1 and today I reached a 2563 rating.



This is all about today, Thanks for visiting my blog.

JOIN SPLINTERLANDS
If you are new to Splinterlands and want to join, you are welcome, you can join from the below link.
https://splinterlands.com?ref=yameen

If you are a newbie and want to ask something, you are welcome I am always available 🤚 to help you.
All images used in this post are downloaded from the Splinterland official website.
Thanks in advance If you like my post and show some support.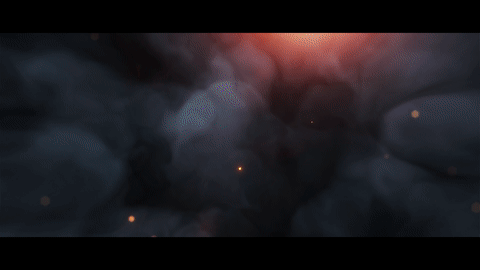 ---
---